lip makeup
How to Make Your Lips Look Smaller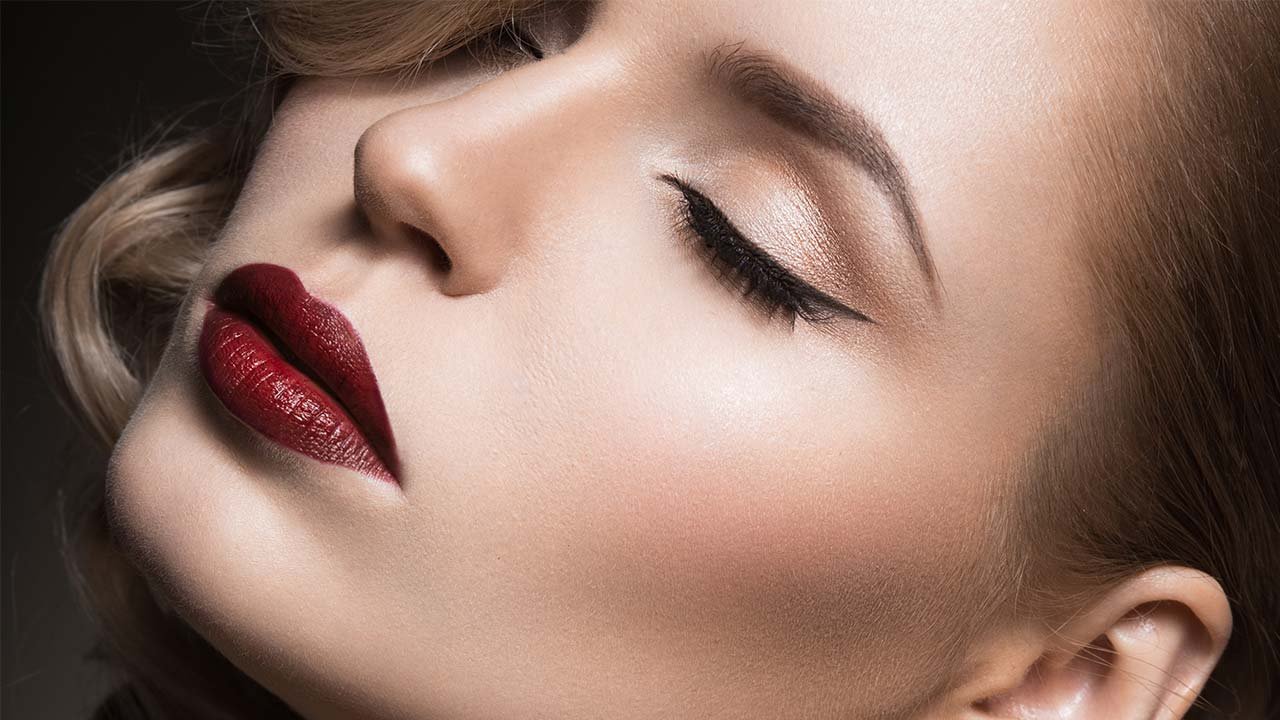 Lips that look full may be all the rage thanks to your favorite reality TV stars, but not everyone wants a pout that appears plump. We're sure you've heard endlessly about making your lips look bigger with makeup. (We even have a tutorial on how to make your lips look bigger.) But that isn't your only option. The power of makeup knows no bounds and can be put to use to make your lips look not just bigger but smaller, too. Pretty neat, right? Of course, just because you've been told it's possible doesn't mean you'll actually know how to do it. That's what we're here for. Stick around to find out how to make your lips look smaller with our tutorial below (plus how to take off your makeup with a facial cleanser at the end of the day).
Step #1: Prime Your Pout
There's an important step in your makeup routine you might be routinely disregarding: primer. Just as priming your face, eyelids, and lashes is essential to achieving a makeup look that lasts and looks flawless, the same goes for your lips. Smoothing on a primer can not only help lock in your lip liner and lipstick but can also help make your lip makeup apply more even. Certainly sounds like something you shouldn't skip!
Step #2: Hide Your Natural Lip Hue
Your natural lip color could be a dead giveaway that you're faking the size of your lips. That's why you'll want to cover it up. Break out a concealer that matches your skin tone or mix the perfect shade using the L'Oréal Paris Infallible Total Cover Concealing and Contour Kit, which contains four different concealers you can blend together. Then, use a brush—it's more hygienic than rubbing the pads of your fingers all over your mouth—to apply the concealer to your lips, focusing on the edges. When you've finished camouflaging your natural lip color, the line between your lips and the rest of your skin should be effectively blurred.
Step #3: Color Inside the Lines
When it comes to changing the shape or size of your lips with makeup, the most critical product to have in your arsenal is lip liner. How you line your lips can determine how big or small your lips appear. While over-lining your lips is the go-to makeup technique for a faux full lip look, underlining is the trick to accomplishing the opposite effect. So, reach for the L'Oréal Paris Colour Riche Matte Lip Liner and line slightly inside the perimeter of your lips. Slightly is the key word here. You don't want to push things too far because the more dramatically you underline your lips, the faker they will look.
Step #4: Fully Fill in Your Lips
90's beauty looks may be coming back (these are our favorite '90s makeup trends), and obvious lip liner may have been trendy at the time—but that's one style you can leave in the past. Your lip look won't seem complete if you don't follow lip liner with a coordinating lipstick. Choose a matte formula in a dark shade, like the L'Oréal Paris Colour Riche Matte Lipstick in Doesn't Matte-R, to help make your lips appear smaller. To fill in your lips entirely, apply starting in the center of your upper lip and work from the center to outer edges—the ones you created with lip liner—of your lips. The lipstick should match your lip liner for a seamless effect—much more modern than harsh lines.
Step #5: Clean Up
Almost done! This last step isn't mandatory, but it might be a lifesaver if your hands aren't so steady. Clean up any messy lines with a bit of concealer. That's all there is to it.
If you're tempted to keep going and top your look with a lip gloss—don't. That luscious shine that's typically much-desired can actually work against you in this case by catching the light and making lips appear fuller. No thanks.
When you're ready to see your natural lip line again, just wash away with micellar water, like the L'Oréal Paris Micellar Cleansing Water Complete Cleanser Waterproof – All Skin Types. If you need a fresher on using this liquid facial cleanser, don't hesitate to check out our article, Facial Cleanser Trend Alert: Micellar Water.
Discover more tips & tricks
Keep your skin happy
See all articles
Shop Featured Makeup products
Discover More