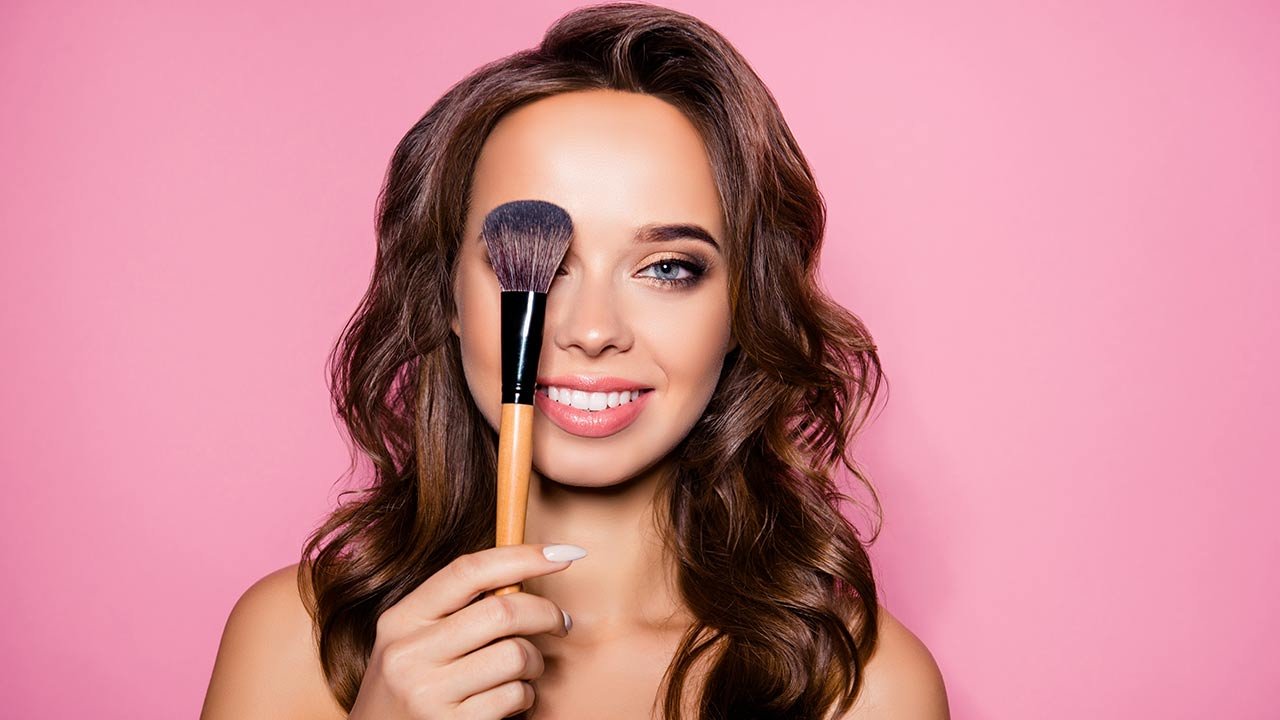 face makeup
How to Use Our True Match™ Lumi Highlighters
If you're looking to get your glow on, you've come to the right place. Learning to sweep highlighter across your skin is key to achieving a radiant-looking complexion with makeup. In fact, a touch of perfectly placed highlighter can help instantly make your eyes look bigger, define your face, and create symmetry. Seriously, let's have a quick round of applause for such multi-tasking, illuminating products. Luckily, using highlighter isn't a difficult task, if you have the right know-how. Keep reading to learn how to add highlighter to your face makeup routine with our best highlighters.
Highlighter Drops:
For a major boost of glow, turn your attention to highlighter drops, like the
L'Oréal Paris True Match™ Lumi Glow Amour Glow Boosting Drops
. You can wear them alone or mix them into your favorite skin care products or makeup. Shake well, then mix with foundation, primer, or moisturizer and apply all over your face. For a targeted glow, apply alone above your cheekbones and to the bridge of your nose, forehead, and cupid's bow.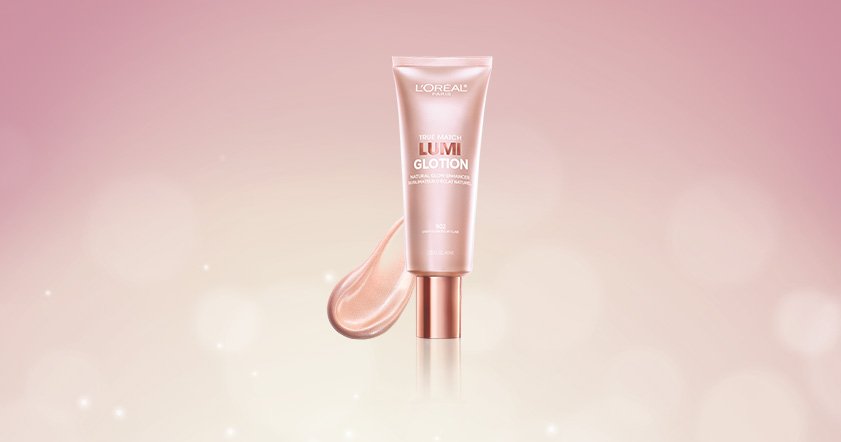 Highlighter Lotion:
If subtlety is the name of your game, reach for a highlighter-lotion hybrid, like the
L'Oréal Paris True Match™ Lumi Glotion Natural Glow Enhancer
, which is available in four shades for all skin tones. To glow all over, apply highlighter under or over your foundation. To highlight, apply a lighter shade that's lighter than your skin tone above your cheekbones and on your forehead, cupid's bow, and chin. To contour, apply a darker shade than your skin tone to the contours of your cheeks.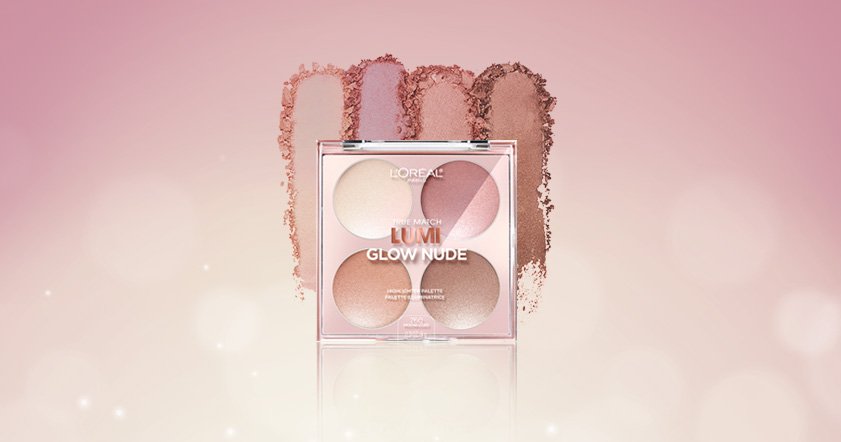 Highlighter Palette:
For a sheer wash of highlighter, grab the
L'Oréal Paris True Match™ Lumi Glow Nude Highlighter Palette
, which features four shades. Try applying the bronzer to your forehead and the contour of your cheeks, the blush to the apples of your cheeks, the deeper highlighter to your cheekbones, and the lighter highlighter above your cheekbones to your temples and around your eye sockets.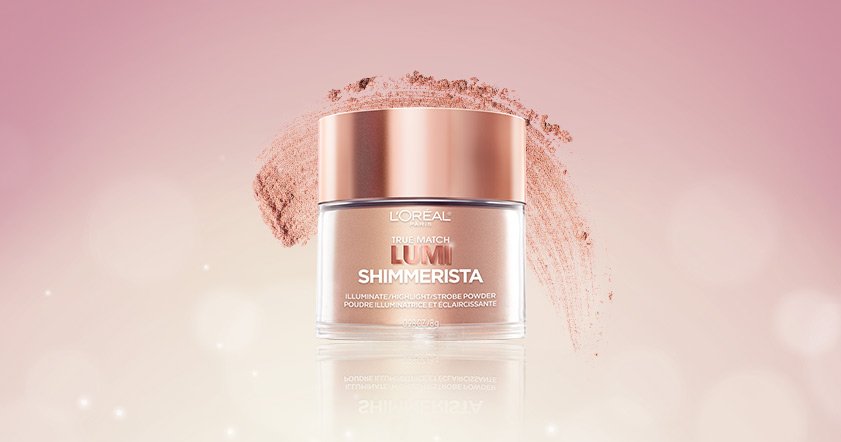 Loose Highlighter Powder:
When you really want to up the glam factor, it's time to take a loose highlighter powder, like the
L'Oréal Paris True Match™ Lumi Shimmerista Highlighting Powder
, for a spin. Here's how to use it: Before opening, shake the pack upside down and tap it once on the counter. Then, dip a makeup brush into the highlighter powder from the inside of the lid. Apply it to the high points of your face (your cheekbones, cupid's bow, and bridge of your nose). You can also apply it to your collarbone and shoulders—go ahead and show off your shimmer in a V-neck dress!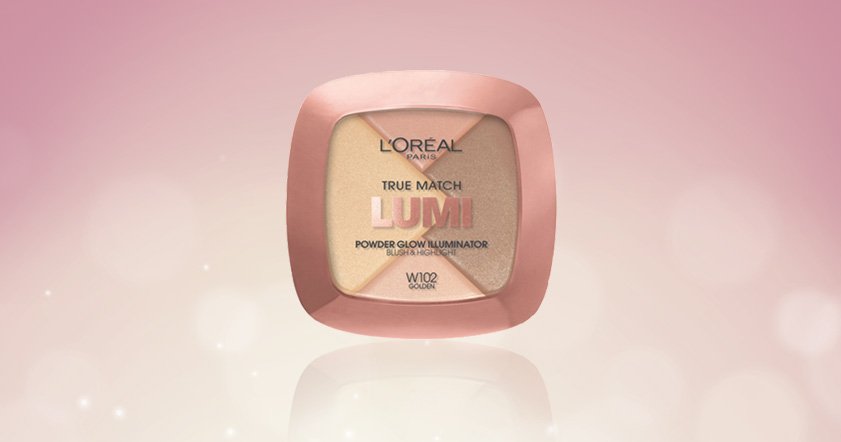 Powder Highlighter Compact:
You can't go wrong with a powder highlighter compact, like the
L'Oréal Paris True Match™ Lumi Powder Glow Illuminator
, which comes in shades to flatter every skin tone. You can wear it alone or mix it with foundation, Apply it with your fingertips and blend it onto your skin. Use it above and below your brow bones to enhance the look of your eyes or in a diagonal line from the middle of your cheekbone towards tour hairline to sculpt the appearance of your cheeks. Want to define your lips? Apply highlighter on your cupid's bow. And for an all over glow, apply the powder in a "C" shape around your eyes and cheekbones and down the bridge of your nose.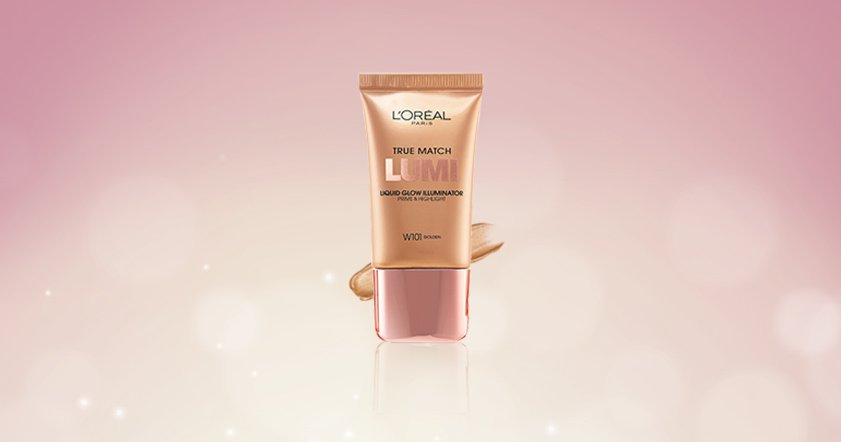 Liquid Highlighter: Last but certainly not least, we have the L'Oréal Paris True Match™ Lumi Liquid Glow Illuminator. You can use your shade of choice exactly as you would our powder highlighter compact. For an office-appropriate glow, mix a small amount of liquid highlighter into your foundation or moisturizer. For a nighttime look, apply it directly to your face and let all eyes turn to you. As for what's next after mastering the art of highlighting our collection of highlighters, make sure you know all about the 5 Highlighter Mistakes You Could Be Making so that you know what to do instead.
Discover more tips & tricks
Keep your skin happy
See all articles
Shop Featured Makeup products
Discover More