face makeup
3 Tips For Wearing Blush With A Face Mask
January 12, 2021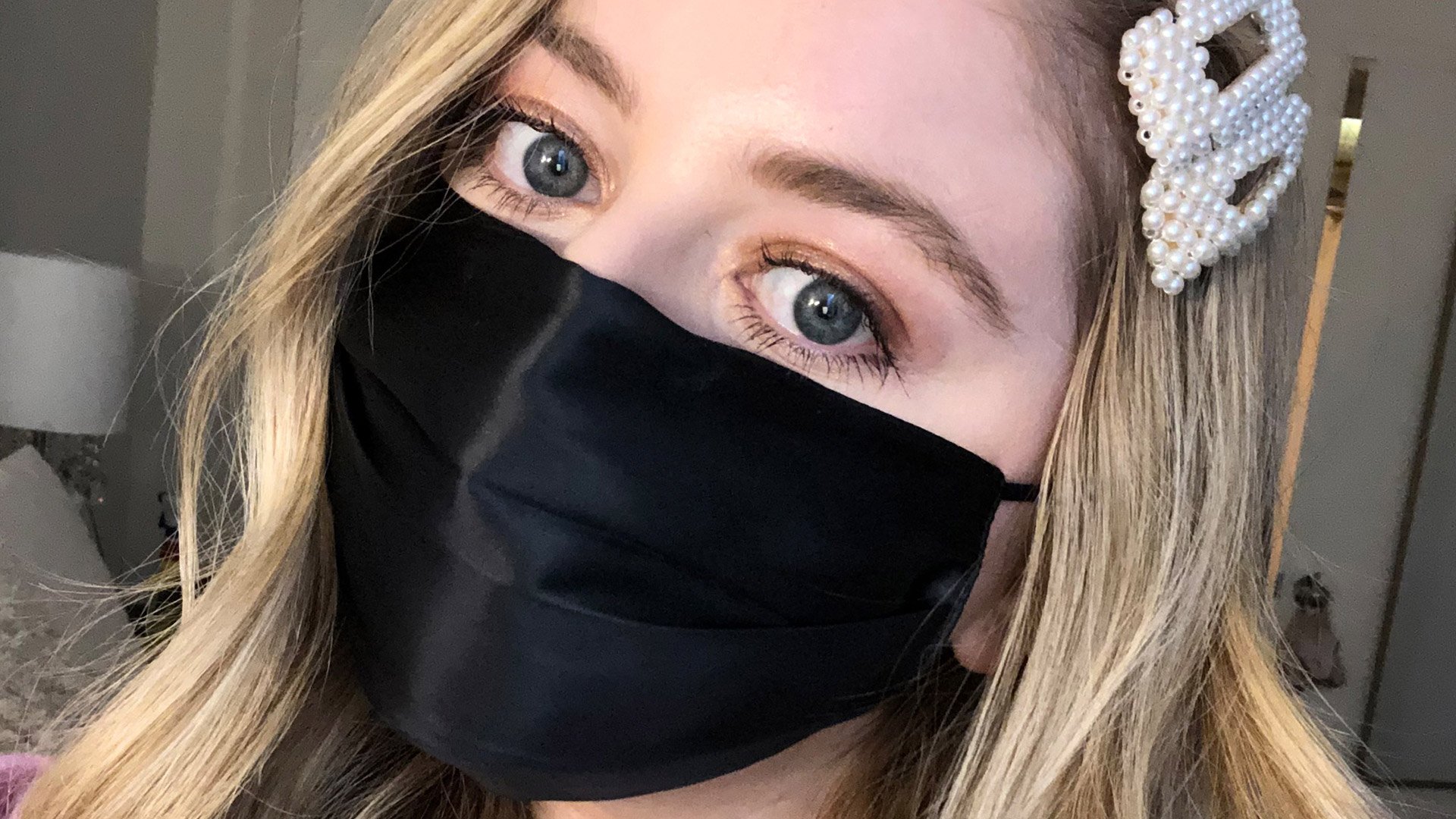 With face masks now a part of our wardrobes it might make sense to some people to ignore dressing up the cheekbones. Who'll see them anyway, right? But if you're someone who enjoys wearing makeup daily and can't live without that pop of color on your cheeks, going naked is not an option. Rest assured, wearing blush under a mask is still possible, you just have to adopt a technique to keep it in place. We've gathered three helpful tips that will keep your blush intact as you remove and replace your mask throughout the day.
Tip #1: Use A Longwear or Powder Based Blush
The first thing you'll need to do is find a blush that has a long-wear, non-transferable formula. Try the L'Oréal Paris Infallible Longwear Blush Shaping Sticks. Its formula is creamy, which makes it easy to blend out, and you can layer it on as much you want without it looking cakey. If you prefer a more natural flush, use your fingertips to warm up the product and then blend it out. A general rule of thumb is to stay away from dewy and liquid-based blush products because those formulas tend to move around a lot more on your face and rubbing from a face mask will only make things worse. So also reach for matte powder blushes like the L'Oréal Paris True Match Blush which comes in a variety of shades to complement different skin tones and undertones.
Tip #2: Apply It In Different Places
While wearing a face mask the apples of your cheeks will most likely be covered, so it's time to switch up your blush placement! Try applying blush along your temples using the draping technique and into the hollow of your cheeks where you'd normally apply contour. You can also lightly sweep some across your forehead to create balance.
Another fun way to wear blush also comes from a popular K-beauty trend where you can apply it a few inches below your lower lash and blend it out towards the higher outer corners of your cheekbones. Make sure to apply a generous amount (think runway look) so it stays visible throughout while wearing your mask.
Tip#3: Set Your Blush
Like the rule is with any makeup application, you are never done until you set it with a powder or finishing spray to lock in the product. If you still prefer to use a cream-based formula blush, you'll need to set it with face powder to ensure it won't migrate under your mask. We love the L'Oréal Paris True Match Powder for that. Then mist your entire face using the L'Oréal Paris Infallible Pro-Spray and Set Make-Up Oil-Free Setting Spray.
Editor Tip: No makeup will be completely non-transferable when wearing a face covering over long stretches of time, so you may still see some makeup rub off on your mask. But if you follow these tips you'll see a lot less transfer and will avoid having blush in places you don't want it.
Next: 10 Mask Makeup Tips You Need to Know
Discover more tips & tricks
Keep your skin happy
See all articles
Shop Featured Makeup products
Discover More