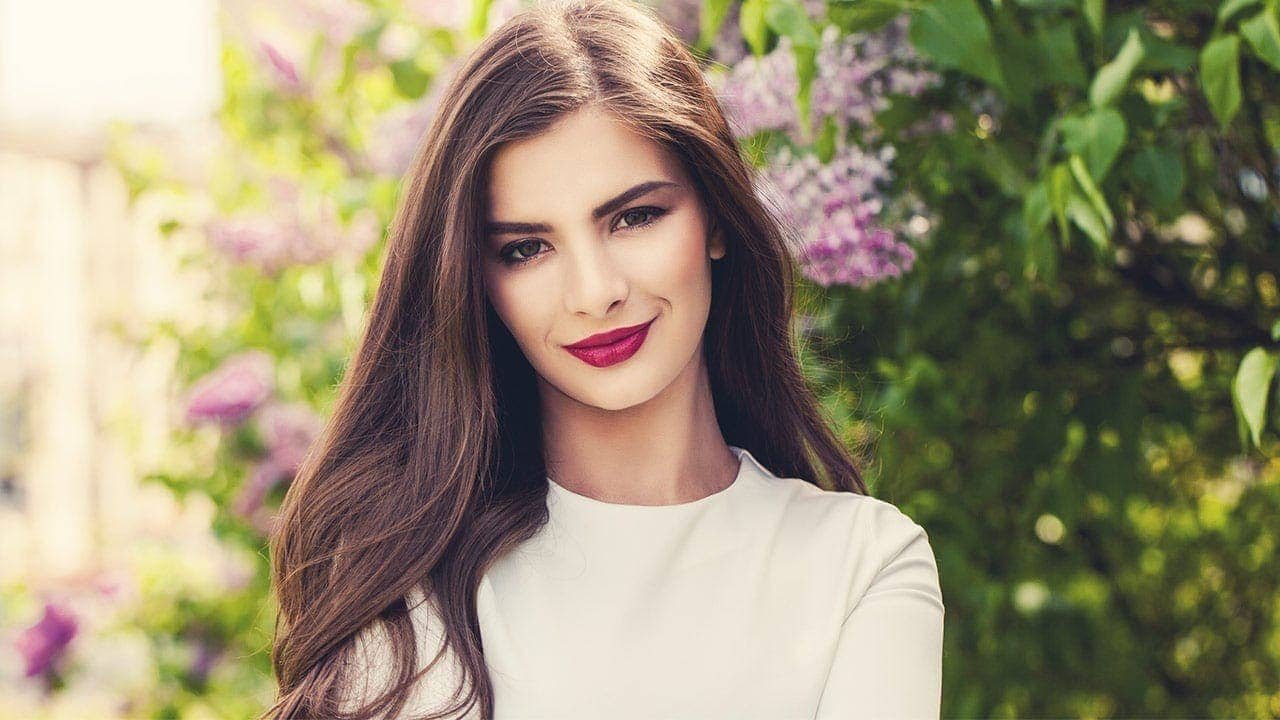 face makeup
7 Makeup Tips to Use This Allergy Season
Your face is puffy, your eyes are red and watering, and you can't stop sniffling—you know what that means: Allergy season is officially here. And as much as we love that the weather is finally warming up for spring, we can't help but hate the complexion complications that it brings along with it. After all, with so many places to be and people to see, who has time to sniffle and sneeze all throughout the day? And don't even get us started on sneezing and ruining your perfect eye makeup look. While we can't help with your actual allergies, we can give our best advice on how to help conceal them. Here, we're sharing seven easy makeup tips that can help you disguise common signs of allergies like redness and dark under-eye circles. Consider these beauty tips next time allergy season feels like it's getting the best of you.
ALLERGY SEASON MAKEUP TIP #1: START WITH AN EYE GEL
Come springtime, chances are you're experiencing some under-eye puffiness. The L'Oréal Paris Age Perfect Hydra Nutrition Manuka Honey Eye Gel helps diminish the appearance of fatigue and puffiness, while working to correct dark circles and signs of aging around the delicate eye area, such as fine lines and crow's feet, over time. As the last step in your skin care routine, gently rub the rollerball applicator around your eye area and use your fingertips to pat the product until absorbed. This may not be a makeup tip, exactly, but it'll make all the difference when you go to apply under-eye concealer!
ALLERGY SEASON MAKEUP TIP #2: USE A GREEN BB CREAM
You know the deal: When you're constantly using tissues it can lead to redness around your nose. The good news is, you can use green makeup to help neutralize the look of redness. This works because green and red are opposite of each other on the color wheel. The L'Oréal Paris Magic BB Anti-Redness (For All Skin Tones) is formulated with green color transforming pigments infused in an ultra-light lotion to counteract the look of redness. It has four actions in one: It neutralizes the look of redness, corrects skin color for an even-looking complexion, hydrates for all-day moisture, and perfects your complexion. Consider BB cream a one-stop shop—there's no need to follow up with foundation.
ALLERGY SEASON MAKEUP TIP #3: HIDE DARK CIRCLES WITH PEACH CONCEALER
Ah, dark circles, how much we detest thee. Before getting bummed out thinking that you'll have to rock a zombie look all season long, just reach for a peach color-correcting concealer. The L'Oréal Paris Infallible Total Cover Color Correcting Kit comes with four pastel concealer shades (peach, green, yellow, and purple). Use the peach shade sparingly under your eyes to help cover up dark circles, then follow up with a flesh-toned concealer to completely transform your under-eye area.
ALLERGY SEASON MAKEUP TIP #4: CONTOUR YOUR COMPLEXION
By now, you're probably well aware of how a little contouring can help make your cheekbones look seriously sculpted. It's also a great makeup strategy to have at your disposal when your face is looking a little puffy. Think about it: Contouring can help make your face look slimmer! Use the L'Oréal Paris Infallible Total Cover Concealing and Contour Kit to highlight and contour your face. Use concealer two shades lighter than your skin tone to highlight and one that's two shades darker to contour. Apply the lighter concealer with the L'Oréal Paris Infallible Blend Artist Foundation Blender, drawing lines above your cheekbones and down the center of your nose. Use the same blender to apply lines of the darker concealer on your cheekbones, jawline, and down the sides of your nose. Blend out and you should be sculpted to perfection!
ALLERGY SEASON MAKEUP TIP #5: EMBRACE THE SMUDGED EYELINER TREND
2019 is all about accentuating the lower lash line with an array of liners for an upside-down look, and allergy season is all about giving you something to involuntarily tear up about. While normally these two trends would conflict, we know a way to make them work together! All you need to do is embrace the smudged look. That way, if your eyeliner ends up looking slightly imperfect, it's no big deal. To give it a try, simply pick up an eyeliner pencil or pen in a blue hue—like the L'Oréal Paris Infallible Paints Eyeliner in Vivid Aqua—and line, baby, line. Give your fresh eyeliner a quick smudge with a cotton swab and you're good to go.
ALLERGY SEASON MAKEUP TIP #6: WEAR WATERPROOF FORMULAS
As we mentioned, when allergies strike, it can feel like your eyes water for no apparent reason. And yes, you can make that seasonal annoyance work for you with the smudged eye look, but we understand that isn't always ideal. On days where you want more precise eye makeup, you'll want to stick with waterproof formulas. Choose waterproof eyeliner and mascara, such as the L'Oréal Paris Voluminous Lash Paradise Liquid Eyeliner and the L'Oréal Paris Unlimited Lash Lifting and Lengthening Waterproof Mascara Blackest Black.
ALLERGY SEASON MAKEUP TIP #7: USE NUDE EYELINER TO REVIVE RED EYES
As hard as you try not to rub those itchy eyes, sometimes it's just unavoidable. To help hide the appearance of bloodshot eyes, use a nude eyeliner, like the L'Oréal Paris Infallible Pro-Last Waterproof Up to 24HR Pencil Eyeliner in Nude, to trace along your waterline and the inner corner of your eye. This formula is waterproof, so it won't smudge throughout the day. Adding a touch of nude liner in these spots will help brighten up your eyes and also detract from the appearance of any redness. This trick also doubles as a way to make your eyes look bigger, so it's a win, win!
There you go, you're ready to face allergy season head-on! Next, let's talk about a beauty topic that's consistent all year long—cleansing. Click through to learn the answer to one of your biggest beauty questions: Why Should You Wash Your Face Twice a Day?
Discover more tips & tricks
Keep your skin happy
See all articles
Shop Featured Skin Care products
Discover More