face makeup
The Best Powder Foundations That Won't Rub Off On Your Face Mask
January 13, 2021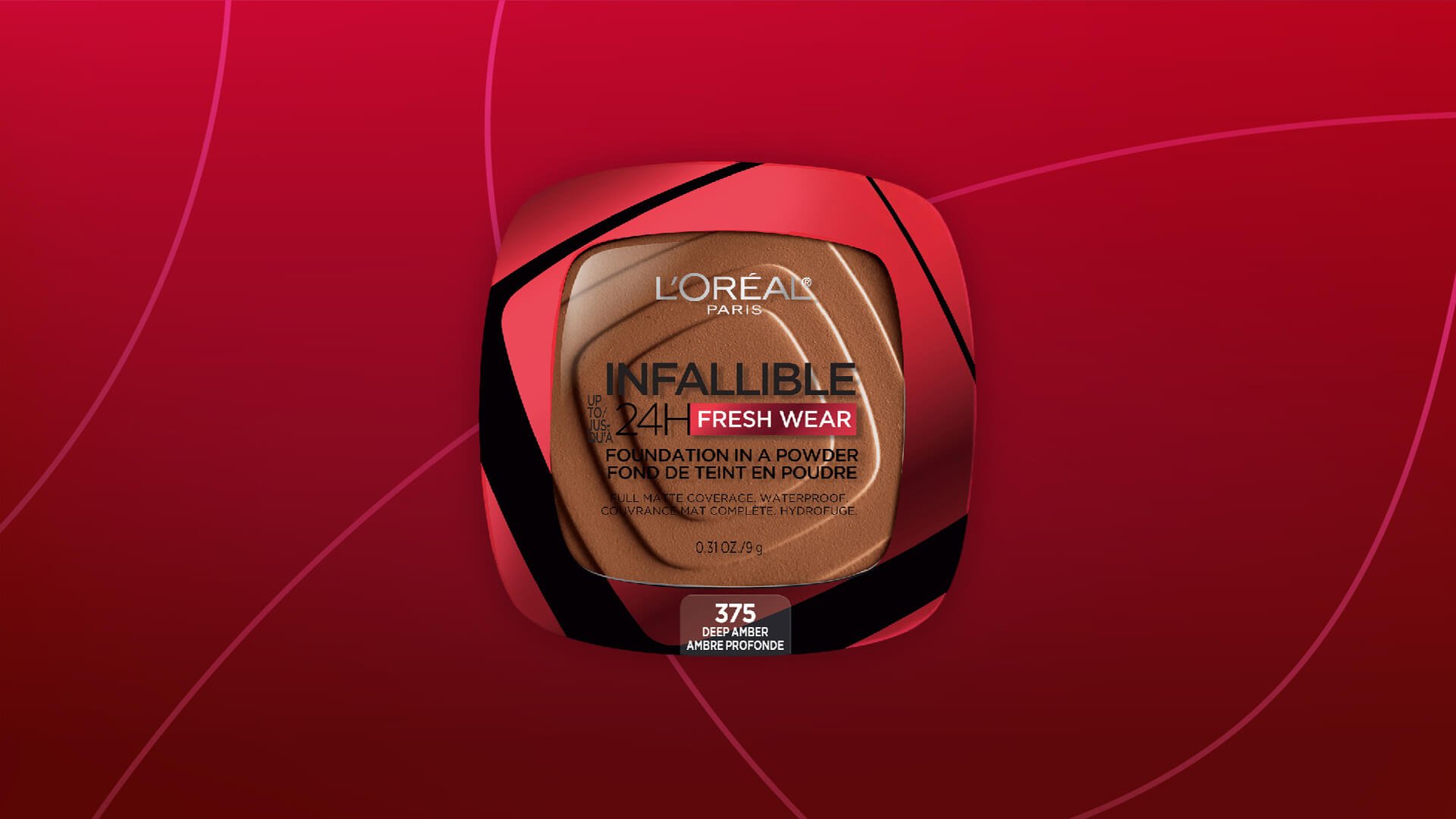 Creasing and separating is the last thing you want your foundation to do when you're wearing a protective face mask, no matter your skin type. If this is all too familiar to you, you might want to consider swapping out your every day foundation formula for a matte, budge-free and crease-resistant foundation powder.
Whether you have dry, oily, or combination skin, (or even acne-prone skin or scars), powder formulas provide the same amount of coverage as liquid foundation, but work to keep your skin matte and slip-free throughout the day. They also offer long-wear benefits and won't rub off on your face mask. Ahead, we share the holy grail powder foundations we've been turning to over and over again.
This long-wear powder foundation does exactly what it promises: keeps you looking fresh and matte for up to 24 hours. It also provides full coverage with a weightless finish, making it ideal for acne-prone and oily skin types.
If you have dry skin but still struggle with your foundation slipping and sliding due to the occlusive nature of your face mask, opt for this creamy budge-resistant foundation. It works to blur fine lines and discoloration while keeping your skin hydrated. And it's cake-free so your skin looks like skin.
This blendable option evens out tone and texture while leaving you with a radiant-matte finish. Mini micro-pearls give you a soft glow, while its smudge-resistant powder formula blots out shine. Add one layer for a more natural look, or opt for two if you want more coverage.
To lock in your powder foundation or to get a more luminous finish, we recommend completing the look with a setting spray. We love L'Oréal Paris Infallible Pro Spray and Set Makeup-Up Oil Free Setting Spray.
{ "@context": "https://schema.org/", "@type": "WebPage", "speakable": { "@type": "SpeakableSpecification", "cssSelector": ["speakable-content"] }, "url": "https://www.lorealparisusa.com/beauty-magazine/makeup/face-makeup/best-transfer-proof-foundation-powders" }
Discover more tips & tricks
Keep your skin happy
See all articles
Shop Featured Makeup products
Discover More
{ "@context": "http://schema.org", "@type": "BreadcrumbList", "itemListElement": [ { "@type":"ListItem", "position": 1, "item": { "@id": "/", "name": "Home" } } , { "@type":"ListItem", "position": 2, "item": { "@id": "https://www.lorealparisusa.com/beauty-magazine", "name": "Beauty Magazine" } } , { "@type":"ListItem", "position": 3, "item": { "@id": "https://www.lorealparisusa.com/beauty-magazine/makeup", "name": "Makeup Tips For Every Look" } } , { "@type":"ListItem", "position": 4, "item": { "@id": "https://www.lorealparisusa.com/beauty-magazine/makeup/face-makeup", "name": "Face Makeup" } } , { "@type":"ListItem", "position": 5, "item": { "@id": "https://www.lorealparisusa.com/beauty-magazine/makeup/face-makeup/best-transfer-proof-foundation-powders", "name": "best-transfer-proof-foundation-powders" } } ] }