face makeup
The Best Concealers for Covering Dark Spots
Your spots don't stand a chance.
May 13, 2022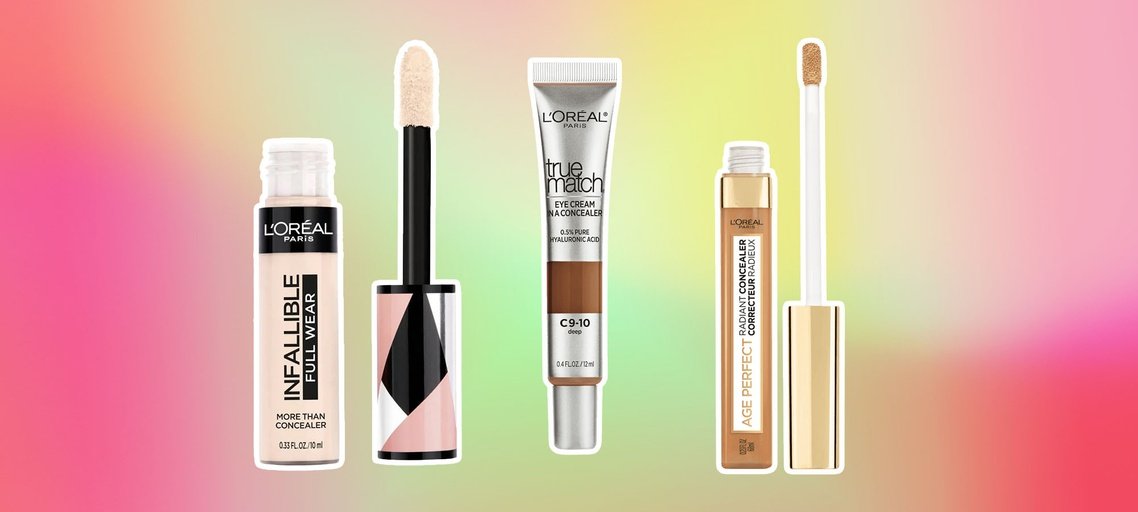 If your skin is marked with dark spots — regardless of what you have to thank for them — it can be difficult hiding them. While dark spot correctors can help decrease their appearance over time, changing your skin care routine isn't an instant fix. That's where makeup comes in.
With the right concealer for dark spots, you can cover dark areas completely until it's time to wash off your makeup. To guide you in the right direction, we've rounded up our best concealers for dark spots, since not any old concealer will do. Keep reading for all the details, including how to apply the concealer once you find the right one for you.
The Best Concealers for Dark Spots
We have no doubt that you're already aware what concealer is for: It covers up — or conceals — imperfections, helping you to achieve a more flawless skin finish. What you might not know is that different concealers can serve different purposes. One type of concealer may be perfect for disguising dark circles but not quite right for hiding blemishes. The same principle applies to covering dark spots.
The concealer already in your arsenal may not do the job — even if it's normally one of your holy grail products. To temporarily diminish the appearance of dark spots, here are some of the best concealers for dark spots.
Coming in 25 different shades, this full-coverage concealer will instantly erase the appearance of any dark spots. The waterproof, non-greasy formula won't transfer, fade, or flake throughout the day, so your dark spots will be well-hidden.
If you have mature skin, consider this concealer that's formulated with a hydrating serum and glycerin. It works to brighten dark areas, minimize imperfections, and hydrate your skin.
Specifically formulated for the under-eye area, this product works as a moisturizing eye cream while providing coverage for dark circles. It contains hyaluronic acid to hydrate and refresh tired, puffy under-eyes — showing results in one week.
Think back to middle school art class, when you learned about the color wheel. You were taught about complementary colors (i.e., those that are opposites on the wheel). Now that you've refreshed your memory, you can apply that knowledge to help hide your dark spots. By applying concealer in a color that's opposite the shade of your dark spots, you can effectively cancel out their appearance.
These color-correcting concealer crayons come in three hues meant for covering dark spots, which typically have a blue tone. Use peach to conceal dark spots on fair to light skin tones, bisque for light to medium complexions, and orange for medium to deep skin tones.
Discover more tips & tricks
Keep your skin happy
See all articles
Shop Featured Makeup products
Discover More