eye makeup
How to Apply Gel Eyeliner
March 08, 2019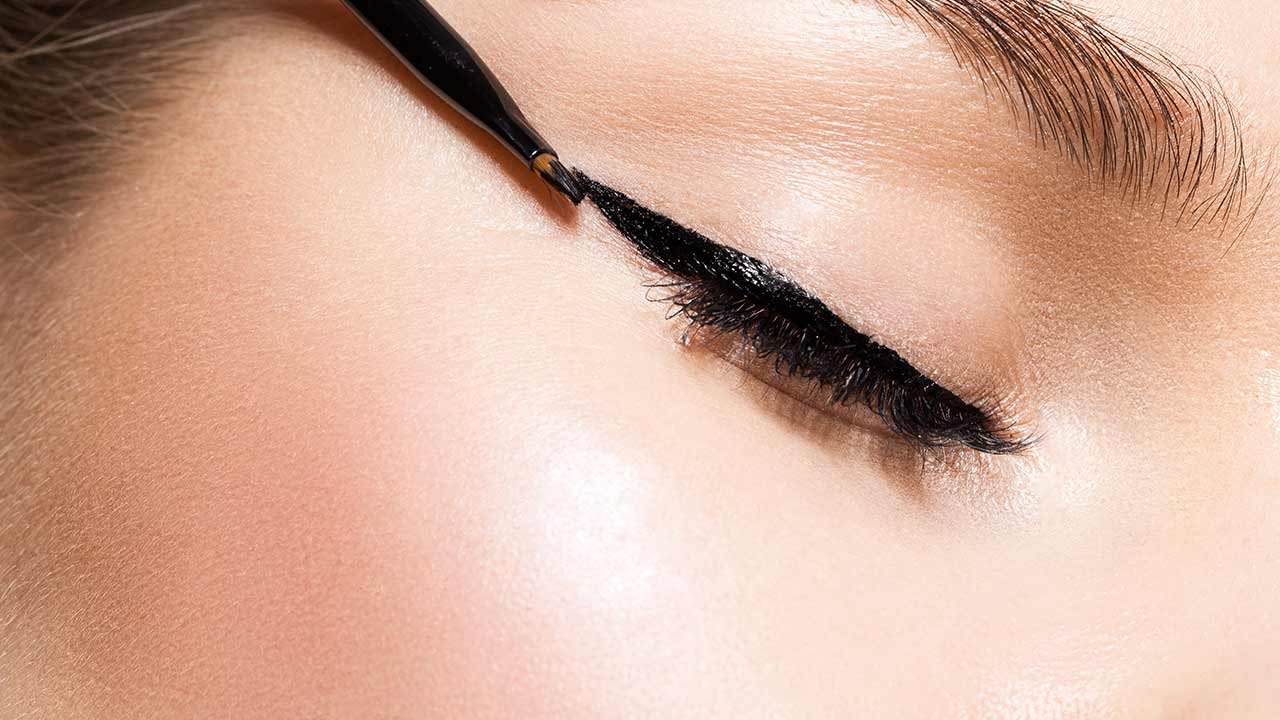 While no eye makeup look is complete without a few coats of mascara, a bit of eyeliner can take your makeup look from work to the bar in a pinch. Whether you choose to create your sharpest wing or take part in the invisible eyeliner technique known as tightlining, there's no question as to the power of a swipe of liner! From pencil to liquid, there are plenty of formulas to consider. One of our favorites? Gel eyeliner! Keep reading to learn how to apply gel eyeliner, as well as our best gel eyeliner to use in your next makeup look.
OUR BEST GEL EYELINER
Before we share our best tips and tricks for applying gel eyeliner, we want to make sure you have a good gel eyeliner in your makeup collection! The L'Oréal Paris Infallible Lacquer Liner 24H is the gel eyeliner we're recommending you add to your makeup bag. The formula glides on smoothly for a clean, precise line that keeps an intense, high-shine finish from dawn to dusk. The formula is also super long-lasting, meaning it's a gel eyeliner you can count on. Packaged with an eyeliner brush, it has everything you need to become a gel eyeliner pro. So, let's get to it!
HOW TO APPLY GEL EYELINER
Ready to learn how to use your gel eyeliner? Keep these tips in mind for flawless gel eyeliner application.
Tip #1: Use the right brush
When applying gel eyeliner, half of the battle involves choosing the right eyeliner brush for your application. If you're creating a winged eyeliner look, consider using an angled brush. This will help you create a precise, sharp wing. Lining your lower lash line? A flat top eyeliner brush will do the job! Want a smudged, sultry eyeliner look? After applying your gel eyeliner with a flat top brush, use a smudge brush to soften the line.
Tip #2: Set your liner
Due to its creamy consistency, it's a good idea to set your liner after applying it. You can do so by applying a black eye shadow, like the L'Oréal Paris Colour Riche Monos Eyeshadow in Noir Cest Noir, over your eyeliner or by spritzing on a setting spray, like the L'Oréal Paris Infallible Pro-Spray & Set Makeup Extender Setting Spray.
Tip #3: Give your liner a second to dry
Gel liner may not have as wet of a formula as liquid eyeliner, but that doesn't mean there isn't any dry time. After applying your eyeliner, give it a few seconds to dry before moving onto the next step in your makeup look. This will help with avoiding any unwanted smears!
Tip #4: A little goes a long way
When applying gel eyeliner, you'll find that a little bit of product goes a long way. Instead of packing product onto your eyeliner brush, start with a little bit and add more as you go. Too much product can lead to a chunky, messy line—yikes! We recommend using short, feathered strokes across the area you wish to line, then doing one final sweep of product to smooth and perfect for a seamless look.
Tip #5: They're best for a cat eye
While you can use gel eyeliner for different eyeliner techniques, this eyeliner formula is best used when creating a cat eye or winged eyeliner look. This is because combined with a tapered brush, the smooth, long-lasting formula makes it easy to customize your eyeliner shape.
Want to learn about other eyeliner application techniques you can add to your repertoire? Head on over to our articles, How to Apply Liquid Eyeliner, How Do You Smudge Eyeliner for a Softer Effect?, and How to Apply Eyeliner to Your Waterline.
Discover more tips & tricks
Keep your skin happy
See all articles
Shop Featured Makeup products
Discover More