eye makeup
How to Apply Makeup Safely When You Wear Contact Lenses
Protect those peepers.
January 18, 2022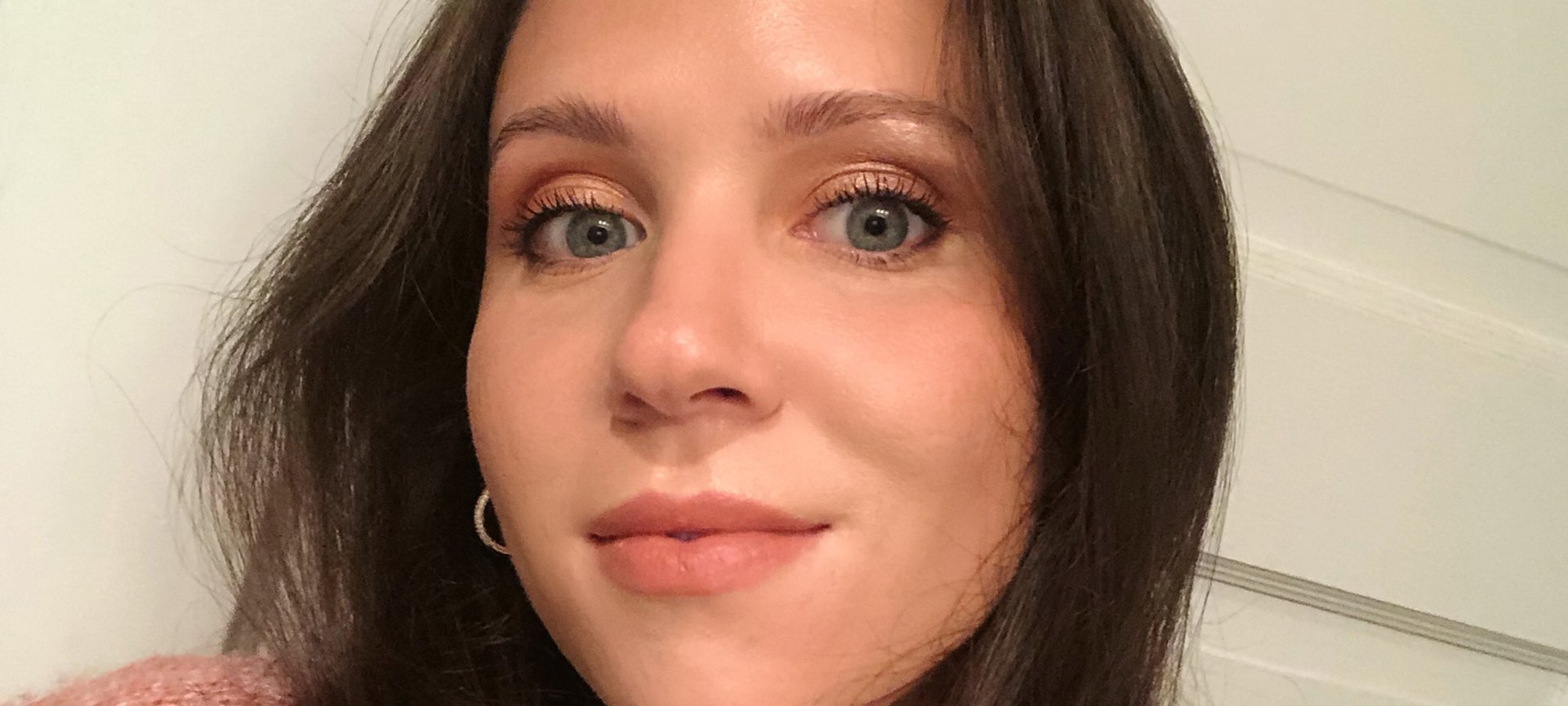 Makeup-loving glasses-wearers everywhere can probably agree that contact lenses might just be one of the best inventions of all time. They're the perfect solution for those who want perfect vision without covering up their luscious lashes and stunning shadow.

But as with most good things, there's a catch: Contact lenses can get easily irritated when debris like eye shadow fallout gets on, around or (the worst) underneath the lens. So ahead, we're sharing pro tips on how to minimize contact lens discomfort when applying makeup.
Tip 1. Start With Clean Hands
While this one should go without saying, it's best to be reminded nonetheless. It's incredibly important to start off any makeup application with clean hands, but especially when you're dealing with your vulnerable eye area. Be sure to avoid touching your eyes and to wash your hands any time they might be covered in makeup throughout this process.

Tip 2. Prevent Contamination By Sanitizing
To avoid discomfort and infection, the experts at L'Oréal Paris recommend making sure that any tools you use are as clean as possible. The last thing you want to do is put a dirty brush or eyeliner on or around your eyes. Even if it's your own brush or your own eyeliner, clean the surface as best you can. If you don't have a makeup brush cleanser handy, the L'Oréal Paris Micellar Cleansing Water Waterproof Makeup Remover works just fine.
Tip 3. Opt for a Buttery Liner
When you wear contact lenses and want to wear eyeliner, use a buttery, easy-to-glide eyeliner. Without the glide, you can irritate your waterline. The L'Oréal Paris Le Liner Signature Mechanical Eyeliner is super creamy and is long-lasting, fade-resistant and waterproof, so it won't slip and slide and cause irritation to your eyes. Waterproof options are really great if you need to use eye drops throughout the day, too.

Tip 4. Minimize Fallout With Liquid Eyeshadow
If there's one tip to take away from this list, it's to avoid powdery eyeshadows. Fallout is very common with powder-based eye makeup products, which can be extremely irritating to contact lens wearers. So, according to the experts at L'Oréal Paris, it's best to use a liquid or cream eyeshadow formula, which has little to no fallout, like the L'Oréal Paris Brilliant Eyes Shimmer Liquid Eyeshadow.
This high-impact liquid eyeshadow adheres glittery, shimmery shadow to the eyelids without leaving sparkles stuck in and around the eye. Plus, its brush-like applicator helps to gently distribute the luminous, flake-proof and transfer-proof pigment onto your lids without disrupting your lenses.

Tip 5. Use an Ophthalmologist-Approved, Waterproof Mascara
When it comes to mascara, look for a formula that is suitable for sensitive eyes, like the L'Oréal Paris Bambi Oversized Volume Mascara Intense Black. This mascara — which comes with a wand to help lift and curl lashes for a voluminous finish — is ophthalmologist and allergy tested, so it won't bother your vulnerable eye area. Bonus: It's washable and easy to remove, so you won't have to scrub — and potentially irritate your eyes — when it's time to take your makeup off at the end of the day.

Tip 6. Gently Remove Contacts, Then Makeup
Want a simple pro tip that has major impact? With clean hands, take your contact lenses out and dispose of them before taking off your makeup. This way, the irritating alcohols in makeup remover won't get trapped in your lenses. Then, pour some L'Oréal Paris Micellar Cleansing Water Waterproof Makeup Remover onto a cotton pad and gently wipe the makeup off of your eyes in one quick, easy and painless step.
Next: How to Apply Different Shades Of Eyeshadow In One Look

Written and photographed by: Caitlyn Martyn
Discover more tips & tricks
Keep your skin happy
See all articles
Improve your routine
Show your new look more love:
makeup