eye makeup
What Are Ombré Eyebrows?
July 30, 2020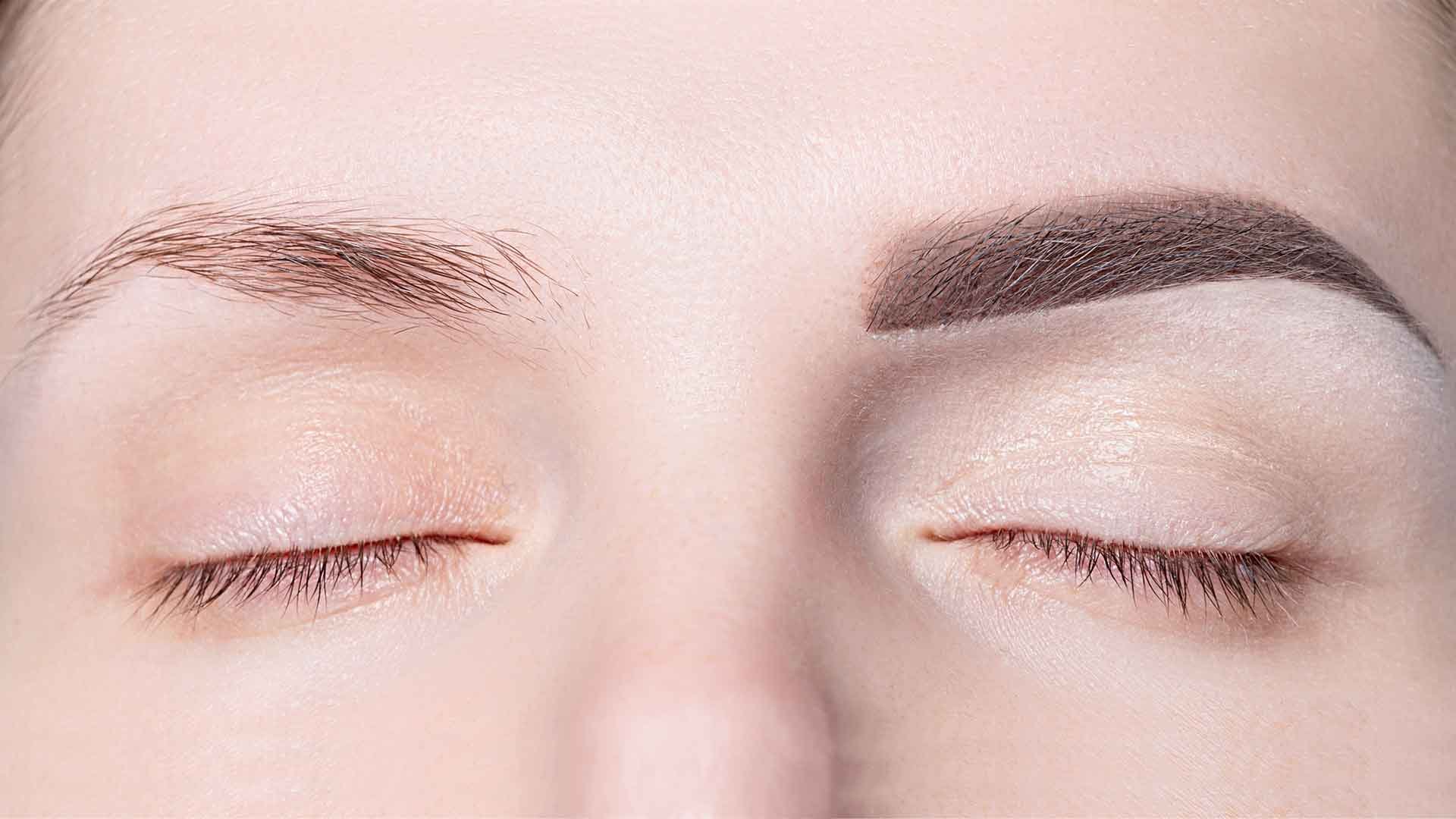 When it comes to your eyebrows, chances are good you spend a fair amount of time perfecting their shape and style. After all, flawless brows have become an essential part of an Instagram-worthy look. That said, there are plenty of ways to perfect your eyebrows—from procedures like microblading to using eyebrow makeup to accentuate their shape. The latest brow trend you've likely seen circulating on social media? Ombré brows. Read on to learn everything you need to know about ombré powder brows—including how to achieve a similar look at-home with only makeup!
WHAT ARE OMBRÉ EYEBROWS?
Ombré eyebrows—also known as ombré powder eyebrows—refers to a semi-permanent method of shading the brow to perfect their shape, fill in sparse areas, and create a gradient effect.
What's the difference between microblading and ombré brows? Well, while microblading involves hand-carving small lines into the skin to deposit semi-permanent dye and create defined, hair-like strokes, the ombré brows technique uses a machine to create pixelated dots that create a powder-like, shaded brow look that starts light at the front of your brows and transitions to being darker at the ends.
Since ombré eyebrows are a newer technique, there is also less vetted information out there about them, whereas there is more you can read up on about microblading to help inform your decision if you're interested in semi-permanent arches.
OMBRÉ BROWS AFTERCARE: WHAT TO EXPECT
Opting for ombré brows means you won't have to wake up early every morning to perfect your arches, but they won't look Instagram level flawless right away. Typically, your brows will take seven to 14 days to heal. During the first seven days, avoid getting your ombré eyebrows wet—and yes, this includes showering and washing your face. You should also avoid intense exercise, applying makeup, and spending prolonged time in the sun! To help the healing process, you'll need to apply an ointment daily throughout the duration of your ombré brows healing stages.
Keep in mind, when you have ombré brows done, you'll receive detailed instructions on aftercare, which you should follow.
HOW LONG DO OMBRÉ BROWS LAST?
You'll be happy to hear that ombré eyebrows actually have a pretty long lifespan. You can expect them to last between two and three years.
HOW MUCH DO OMBRÉ BROWS COST?
As with any beauty procedure, the cost is dependent on the state you live in, where you get your ombré powder brows done, and which professional you go to. That said, this semi-permanent eyebrow shading method costs between $500 and $1000 on average.
One word of advice, don't make your decision of where to go entirely based on price. Make sure you're going to a professional who knows exactly what they're doing.
HOW TO FAKE OMBRÉ BROWS WITH MAKEUP
Not sure you're ready to commit to ombré brows? Not a problem—you can fake this trendy brow look with the help of makeup! Here's what to do.
STEP #1. REMOVE ANY MAKEUP
Begin by making sure you're starting with clean, bare brows. Saturate a cotton pad with the L'Oréal Paris Micellar Cleansing Water Complete Cleanser Waterproof - All Skin Types and sweep it over your eyebrows to remove any traces of leftover makeup.
STEP #2. MARK YOUR SHAPE
Using a nude eyeliner, draw small dots where the beginning, arch, and end of your brows should be. Align the pencil so that it's parallel to the bridge of your nose to find the ideal starting point for your eyebrows. Then, angle the pencil so that it goes through your iris. This is where your arch should be. Finally, angle the pencil so that it's aligned with the outer corner of your eye. This is where the end of your brow should be.
STEP #3. FILL IN YOUR BROWS
Using eyebrow powder and an angled brush, begin to fill in your eyebrows. Start by filling in your entire eyebrow with a very light hand. Then, build the color up at the middle and ends of your brow, so that the end is the darkest. Use your fingertip or a small tapered eyeshadow brush to blend out any harsh lines for a seamless, ombré brow look.
STEP #4. SET YOUR BROWS
We'd be willing to bet you don't want your ombré brow look to budge. Spritz on the L'Oréal Paris Infallible Pro-Spray and Set Make-Up Oil-Free Setting Spray to ensure your eyebrow makeup stays put all day and night.
Next up: Now that you know what ombré brows are—and how to get a copycat look at home—here's The Ultimate Hack for Fuller-Looking Brows.
Discover more tips & tricks
Keep your skin happy
See all articles
Shop Featured Skin Care products
Discover More