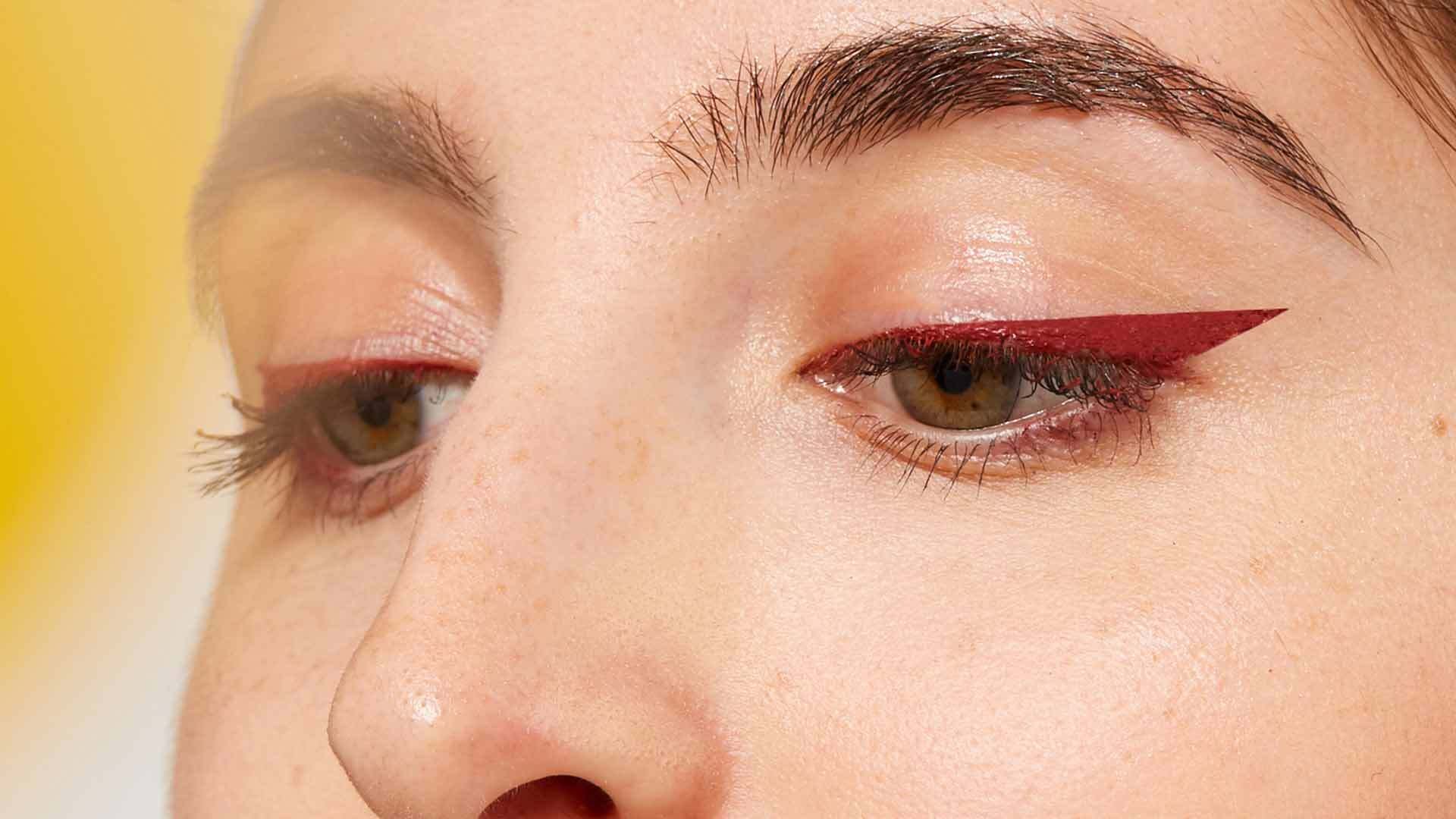 eye makeup
5 Bold Colored Eyeliners To Amp Up Your Makeup
Colored eyeliner can instantly enhance your makeup in seconds and help create a statement eye look. Adding a pop of color to your eyes will draw attention to the places you may want to highlight, including the inner corners or your bottom lash line. It's also a super fun way to switch up your traditional black wing liner. And with the mandate to wear protective face masks, it's the one feature on your face everyone will immediately see, so why not play around with some bold colors and different eyeliner styles. Whether you prefer using a liquid formula with a brush or a vibrant shimmery eyeliner pencil, we've got some great picks for you. So check out our roundup of the best drugstore colored eyeliners you need to try below. The bonus: they're all under ten dollars.
If you're looking to switch things up with your eyeliner but are not yet ready to jump into a bright hue, try a deep purple shade like this one. It will make your eyes pop perfectly without giving off too much drama. It's super pigmented, and we love that you don't have to sharpen this pencil, just twist it up whenever you need more product. Its formula is also very creamy, which allows it to glide on easily, plus it's smudge-resistant.
For a really bold look, reach for this liquid dip liner. This stunningly eye-popping hue of blue eyeliner will brighten up your eyes no matter your skin tone. Its formula is smudge-proof and transfer-resistant, so you won't have to worry about making a mess if you touch your eyes by accident. We can all appreciate that! The brush applicator also features a shortened stem that allows you to get closer to the eye for precision.
This shimmery eye pencil is great for when you just want to add a subtle pop of color to the eyes without using eyeshadow. It's a long-lasting, smudge-proof eyeliner with a super creamy formula that allows it to glide on easily. You can even create a smoked out winged liner by using a small pointed brush to blend out the liner across your lid. For an even bolder look, try pairing it with another eyeliner shade like forest green for an ombre effect and apply it to the top and bottom lids.
Burgundy is a rich hue that will instantly draw attention to your face without being too flashy no matter where it's placed—on the eyes, lips, or cheeks. Try this liquid dip eyeliner to create a cut crease or a statement wing. It will brighten up your eyes and provide a creative spin to your makeup look. This vivid and matte liner is formulated for all-day wear, and it's smudge-proof, so the color will stay on throughout the day.
Rose gold is a stunning color that we can't get enough of, and it's the perfect shade to give you a bold twist on a pink eyeliner look. Try creating a rose gold cut crease using this liquid liner. It has a waterproof and smudge-proof formula, so you won't have to worry about any eye makeup mishaps. Go for a double liner look by creating a winged line using the black shade and then trace over that line in the rose gold color.
Next: How to Create a Layered Eyeliner Look


Discover more tips & tricks
Keep your skin happy
See all articles
Shop Featured products
Discover More