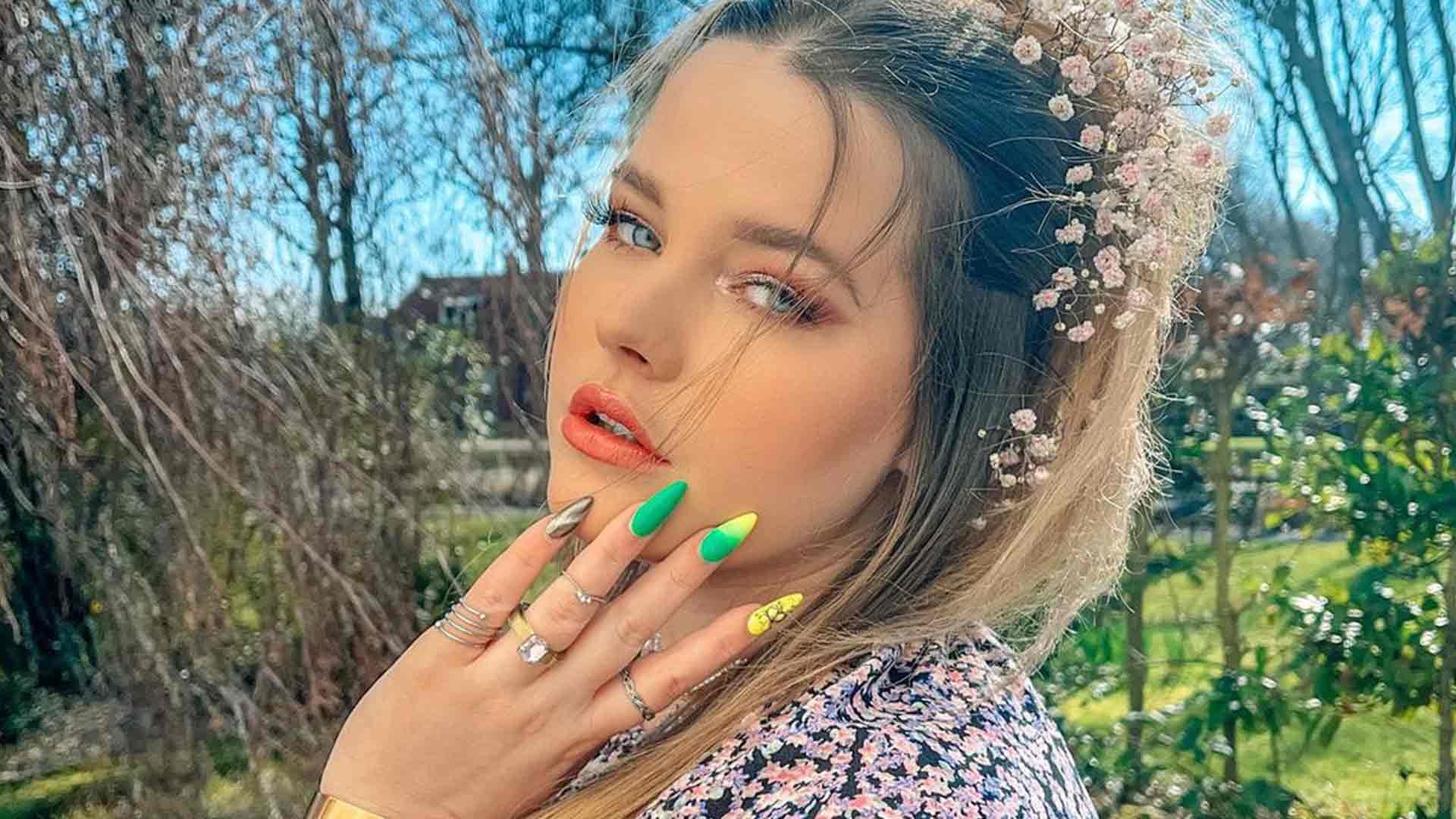 hairstyle trends
How To Do Wedding Hair With Real Flowers
One quick search on Pinterest for your bridal hair inspiration and you're sure to be met with endless possibilities for wedding hair with flowers. There's just something about adding florals and other blossoms and greenery throughout your mane that's effortlessly romantic and perfectly fitting for a wedding. That said, using real flowers is an entirely different ball game. Certain factors need to be taken into account to ensure they don't close up or fall apart before you walk down the aisle or mid-reception. Ahead, we're breaking down what you should know before committing to a wedding hairstyle with flowers.
5 Tips For Using Real Flowers In Your Wedding Hairstyle
Using fresh flowers to complement your hairstyle is easier said than done, but it's absolutely possible. Here are tips to keep in mind if you'd like to say "I do" to a 'do with real flowers.
Tip #1. Opt For Drier Flowers
It isn't news that there are myriad flowers to choose from, but the type of flower can make all the difference in your wedding hairstyle. Drier flowers—meaning flowers that don't need much water—will be a better option for your wedding day. This will help limit a shriveled appearance as the day goes on. Consider options like lavender and baby's breath which are drier options that look pretty and have that wedding charm.
Tip #2. Be Wary of Hairspray
Hair-styling products like hairspray can take a toll on your fresh flowers, meaning they can cause them to close up or shrivel prematurely. Make sure your setting product of choice, like the L'Oréal Paris Elnett Precious Oil Satin Hairspray is applied before adding florets throughout your mane. Flowers should be the last step in your hairstyle.
Tip #3. Avoid Allergens
Certain flowers have allergens in them, which can leave you sneezing on your way down the aisle. Talk with your florist and ensure you're choosing options that are allergen-free and won't leave you sniffling on your special day. The only things that should leave you teary-eyed are the vows and the toasts.
Tip #4: Opt For Flowers That Won't Crumble In Your Hair
The last thing you want is crumbled flower petals falling into your hair and getting stuck or looking like, dare we say it: dandruff. To prevent this wedding day hair tragedy, be sure to fasten the flowers together beforehand and perhaps even test drive the style. You can even opt for a flower with larger petals or even no petals at all.
Tip #5. Bring Inspiration Photos
One last tip: Load up on inspiration photos! There are so many different, beautiful flower combinations that can range from bohemian to luxe. Consider making a mood board to show your florist or seamstress to ensure that your floral arrangement or hair accessory is exactly what you're envisioning.
3 Options For a Wedding Hairstyle With Flowers
Now that you know how to navigate wedding hair with flowers, here are some beautiful options for adding florets into your bridal hairstyle.
1. Flower Crown
A flower crown is one of the most beloved options for a wedding hairstyle with real flowers. For this accessory, you or your florist will quite literally make a crown out of flowers, like a halo. It can be worn with your hair down or in an updo, based on your preference. Consider pairing your flower crown with voluminous curls, braids or a sleek bun. Finish off your style with a hair serum to soften, add shine and keep frizz at bay like the L'Oréal Paris Elvive Dream Lengths Frizz Killer Serum Leave-In.
2. Florets Throughout
An easy way to incorporate flowers into your wedding hairstyle is to place them throughout your mane. This can look beautiful accenting a half-up, half-down style, cascading curls, a waterfall braid, or descending down a long ponytail.
3. Accent
If you prefer an understated wedding hairstyle with flowers, consider a flower accent. This option isn't as bold as a flower crown or florets throughout, but instead focuses your floral touch on one small area of your mane. We love the idea of some accent flowers placed along the top of a side-swept fishtail braid.
Photo: IG/@fabienneschot
Next: The Best Braided Ponytail Hairstyles to Try in 2021
Discover more tips & tricks
Keep your skin happy
See all articles
Shop Featured products
Discover More