hairstyle trends
6 Ways To Modernize Your Bob
March 06, 2018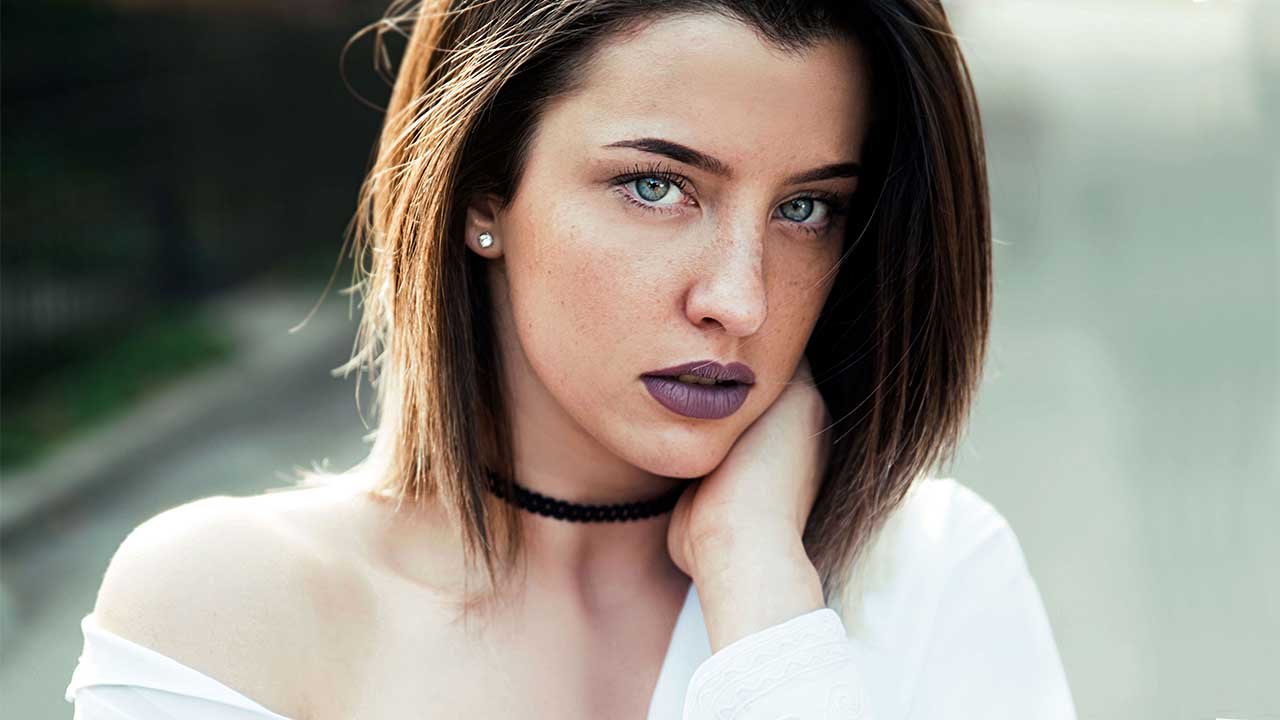 If we learned anything in the last year, it's that we can get pretty creative with our beauty routines when it becomes necessary. And when it comes to hair care and hair styling, we've learned quite a few tricks, including how to breathe new life into an old 'do. The bob is one of those classic hairstyles that gets reinvented year after year, remaining at the top of our trends lists as a result. But if you're starting to grow weary of your bob haircut then you might be wondering how you can give it an upgrade without a dramatic chop. Then you've come to the right place. Keep reading as we offer six easy ways to modernize your bob haircut so you can fall in love with this tried-and-true style all over again.
1. CHANGE YOUR PART
We had to start with this small change since the middle part versus side part debate has millennials and Gen Z on opposite sides of the salon these days. But either way you part it, your bob will benefit from a fresh new look when you change up your part. A side part can be especially flattering for curly hair types, from loose to tight, while a zig-zag part could be just what you need for your bone straight bob. Check out our article, How To Part Your Hair 5 Different Ways, for more ideas.
2. KEEP IT BLUNT
If you really want to be hip, ask your stylist for a blunt cut bob—even better if you pair this cut with blunt bangs. This bob style is particularly perfect for those with fine to medium hair, as it can help add the look of volume to hair that tends to fall flat. That being said, blunt bobs look best when they're smooth, so use a smoothing system of shampoo and conditioner when you wash it. And apply a heat protectant like the L'Oréal Paris Advanced Hairstyle SLEEK IT Iron Straight Heatspray, then blow-dry your hair with a paddle brush.
3. ADD A TRENDY BANG
A blunt bob isn't the only bob haircut that can get a fresh upgrade with a bang. These days, curtain bangs, tousled fringes and rounded bangs are all on trend, and they can all give your bob a new look. The type of bang you opt for will depend on the style of your bob and the length and texture of your hair so be sure to consult with your stylist about your desired end result before any chopping ensues. After all, your bang will be the first thing anyone sees when they meet you.
4. ADD AN ACCESSORY
Adding a chic accessory to any hairstyle is an affordable and easy way to give your 'do more appeal. Headbands are not only an easy way to take a bob haircut to the next level—they can also be especially useful if you're experiencing frizzy hair or static. Just pop a thick one on to disguise flyaways and look chic at the same time. You can also add gold hair accessories and silver embellishments if you love the look of metallics.
5. ADD SOME TEXTURE
Bob haircuts look beautiful whether they're straight or wavy, and if you've got natural texture play it up from time to time. After shampoo and conditioner, apply a dollop of the L'Oréal Paris Advanced Hairstyle BOOST IT Volume Inject Mousse, then blow-dry your hair with a diffuser to help enhance your curl's shape. If your hair isn't naturally curly, add the mousse, braid your hair all over and let it sit overnight. Then take the braids down in the morning and tease your hair for the look of effortless tousled waves.
6. ADD SOME COLOR
When it comes to giving your hairstyle a new look, you can never go wrong with a color switch up. A new hair color can be the gateway to a new perspective for many. Whether you've always dreamed of going blonde, being a redhead, or you just want to slightly brighten up your brunette mane, the color can make your bob feel brand new. Want a fun color but not ready to take the permanent plunge into pink or purple? Try the L'Oréal Paris Colorista Hair Makeup Temporary 1-Day Hair Color Spray for a new hue that will wash out with just one shampoo.
Photo Credit: Chloé Brown/[email protected]
Discover more tips & tricks
Keep your skin happy
See all articles
Shop Featured products
Discover More