hairstyle trends
What Is a U-Shape Haircut?
Say hello to layers.
November 18, 2022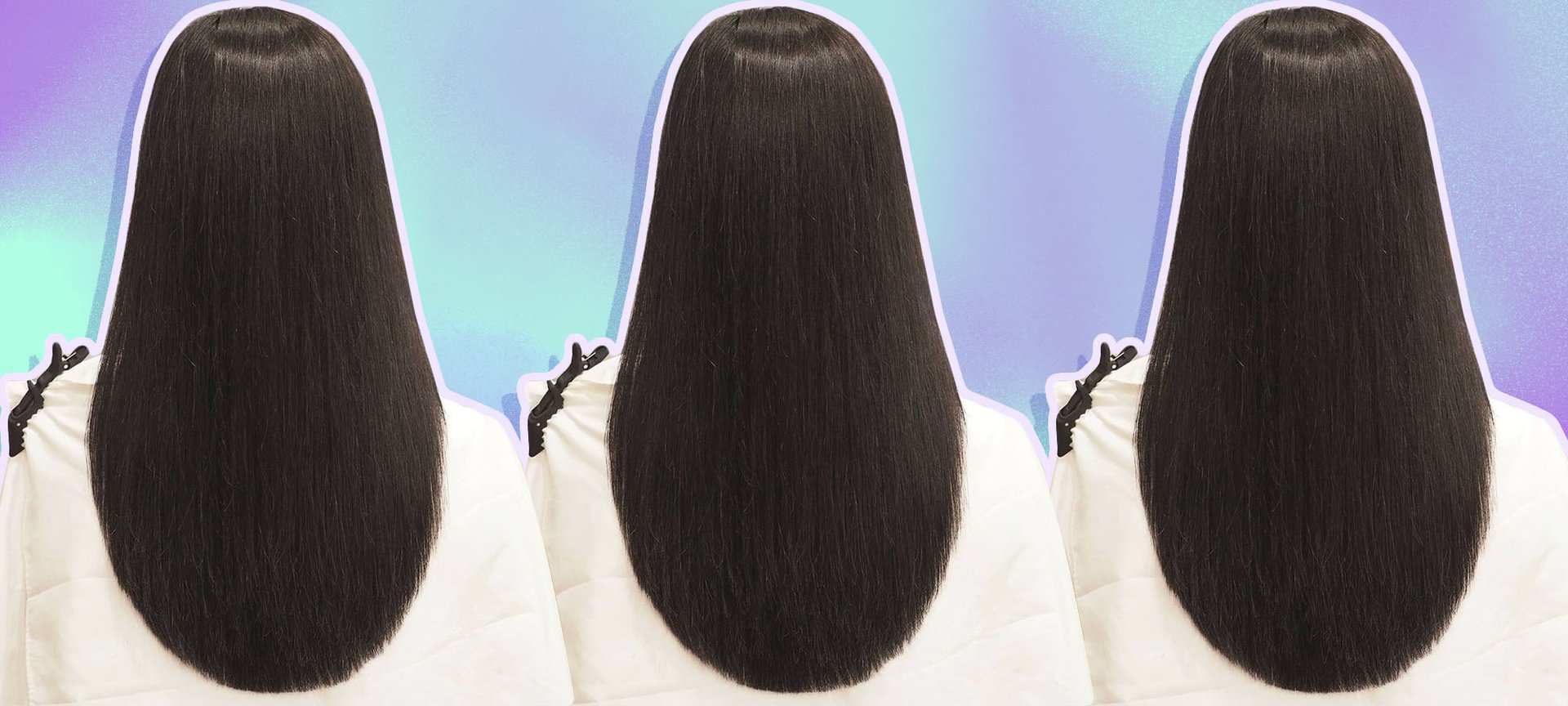 If you're on the hunt for a new haircut to switch up your beauty look, look no further than a U-shape haircut. The unique cut is flattering on all lengths of hair, whether you plan on rocking a long hairstyle or a short bob, and it's easy to style, even at home. Ahead, we're sharing what you need to know about the U-shaped haircut if you're in the market for a new 'do in the new year.

What Is A U-Shape Haircut?
A U-shape haircut is similar to a V-shape haircut in that they both involve the middle of your hair being longer than the sides. The difference is that a U-shaped haircut is a subtler option, providing plenty of layers. The style keeps your hair a more even length throughout, with only a slight difference between the middle and sides. Basically, the ends of your hair will look as though they form a "U" shape.
What are the Benefits of the U-Shape Haircut?
Because the U-shape haircut involves layers, it's great for thin hair because the layers will increase volume and make your strands look fuller. Thick hair types also won't be left out, as the U-shape haircut will also work for you because the layering can reduce weight and add more movement to your hair.
How To Style A U-Shape Haircut
If you've just gotten a U-shaped cut, you may be wondering how to style your hair to show off your new 'do. Luckily for you, a U shape haircut leaves plenty of room to get creative in the hair styling department. Read on to find some of the best hairstyle ideas for a U-shape haircut.
1. Subtle Curls
Soft, subtle curls are a gorgeous style for a U-shaped haircut. The loose waves will complement the gentle curve that the haircut forms with the ends of your hair. Use the
L'Oreal Paris EverPure Sulfate-Free Weightless Blow Dry Primer, Heat Protectant
, then take a wide barrel curling wand to curl two-inch sections of hair. Once your entire head is curled, use a wide-tooth comb to gently tease out your curls. When you're happy with your 'do, set your style with the
L'Oreal Paris Elnett Satin Extra Strong Hold, Light Hairspray Unscented
.
2. Braided Accent
The subtle curve of a U-shaped haircut gives off a soft, romantic vibe. Take it to the next level by styling your hair with a braided accent—whether that's a
crown braid
or braided side bangs. This is also a great hairstyle for days you want to keep your hair out of your face but still look chic. Secure your braid into place with a few bobby pins and the
L'Oréal Paris EverPure Sulfate Free Simply Clean Sheer Oil
.
Discover more tips & tricks
Keep your skin happy
See all articles
Shop Featured Hair Style products
Discover More