hairstyle trends
What is a U Shape Haircut?
October 01, 2018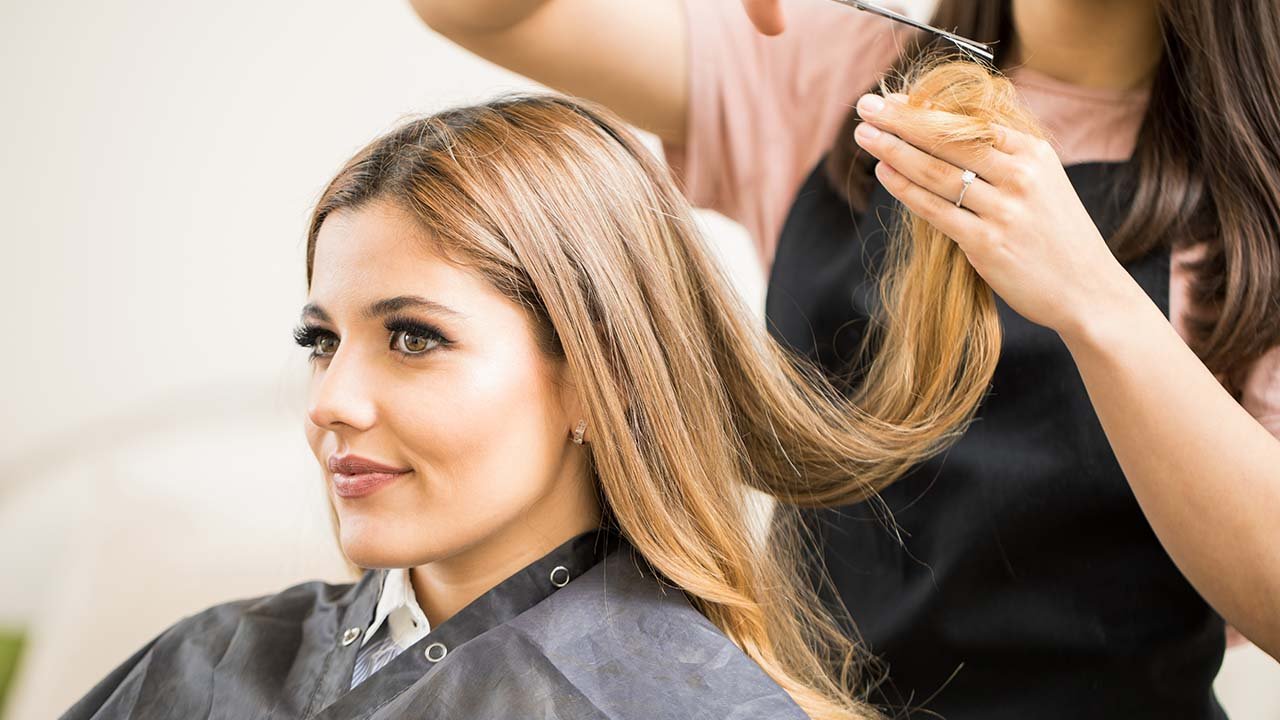 On the hunt for a new haircut to switch up your beauty look? We've got you covered! A U shape haircut is one of the most popular haircuts to date, and it's flattering on all lengths of hair, whether you plan on rocking a long hairstyle or a short bob. Here's everything you need to know about the U-shaped haircut—from what it is to how to style it.
WHAT IS A U SHAPE HAIRCUT?
A U shape haircut is similar to a V shape haircut in that they both involve the middle of your hair being longer than the sides. A U-shaped haircut is a subtler option, providing plenty of layers, while keeping your hair a more even length throughout, with only a slight difference between the middle and sides. Basically, the ends of your hair will look as though they form a "U" shape!
HOW TO STYLE A U SHAPE HAIRCUT
So, you're all about a U-shaped cut, but how do you style your locks to show off your new 'do? Lucky for you, a U shape haircut leaves plenty of room to get creative in the hair styling department. Read below to find some of the best hairstyle ideas for a U-shape haircut.
U SHAPE HAIRCUT STYLE #1: SUBTLE CURLS
Soft, subtle curls are a gorgeous style for a U-shaped haircut. The loose waves will complement the gentle curve that the haircut forms with the ends of your hair. Using a wide barrel curling wand, take two-inch sections of hair and curl away. Once your entire head is curled, use a wide-tooth comb to gently comb out your curls and create a looser, more carefree look. When you're happy with your 'do, don't forget to set your style with the L'Oréal Paris Elnett Precious Oil Satin Hairspray.
If you'd rather skip the heat, you can still rock this hairstyle by using a heat-free wave styling spray! Spritz the L'Oréal Paris Advanced Hairstyle AIR DRY IT Wave Swept Spray onto towel-dried hair, braid, and allow your hair to air dry. Once your locks are dry take the braid out to reveal loose, effortless waves.
U SHAPE HAIRCUT STYLE #2: OMBRÉ FOR DAYS
Ombré hair has held its place among some of the most envy-worthy hair color trends. This gradient of dark to light hair looks particularly stunning on a U-shaped haircut. The layers and varying length showcase the trendy color without taking away from the gradient effect like the more drastic V-cut would.
Editor's tip: Want to keep your ombré hair looking its best? Of course, you do! Check out our article, How to Keep Ombré Hair Looking Its Best.
U SHAPE HAIRCUT STYLE #3: BRAIDED ACCENT
The subtle curve of a U-shaped haircut gives off a soft, romantic vibe. Take it to the next level by styling your hair with a braided accent—whether that's a crown braid or braided side bangs. This is also a great hairstyle for days you want to keep your hair out of your face but still look chic! Secure your braid into place with a few bobby pins and the L'Oréal Paris Advanced Hairstyle LOCK IT Weather Control Hairspray.
Editor's note: Need a little inspiration for your braided style? Head over to our articles, How to Create a Dutch Fishtail Braid and How to Get a Braided Headband Hairstyle.
U SHAPE HAIRCUT STYLE #4: SLEEK AND STRAIGHT
Of course, no hairstyle shows off a haircut in all its glory as well as sleek, straight hair. Use a flat iron to straighten your locks to highlight the layers and shape of your cut. Don't forget to use a heat protectant, like the L'Oréal Paris Advanced Hairstyle SLEEK IT Iron Straight Heatspray, before you straighten. To tame any frizz and create a sleek, shiny finish, apply one to two pumps of the L'Oréal Paris EverSleek Frizz Finish Oil-in-Serum from the middle to the ends of your hair. This lightweight hair serum will tame frizz and fly-aways.
Looking for more haircut ideas? Read our article, 15 Hairstyles and Haircuts to Try for Back to School.
Discover more tips & tricks
Keep your skin happy
See all articles
Shop Featured Hair Style products
Discover More