hairstyle trends
8 Cool Ways To Style Your Hair With A Middle Part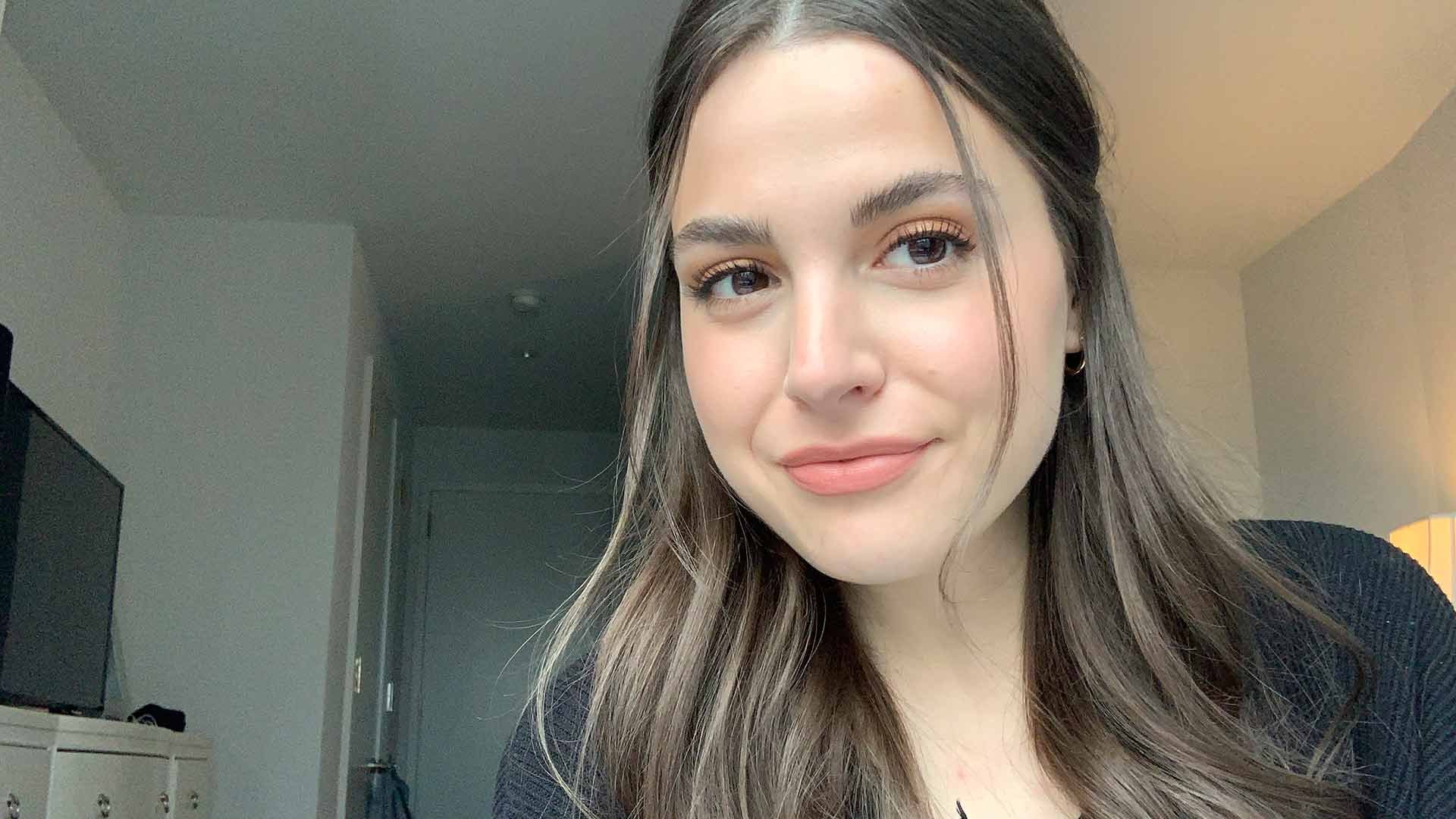 If you've been on social media lately, you know that Gen Z has declared side parts a thing of the past. This opinionated generation claims that middle parts are more flattering and should be here for the long haul. While there are plenty of side-part styles that are still absolutely fabulous, there is something to be said about how a middle part style allows the hair to nicely frame the face. If you're looking for some hair inspiration, or want to know how you can style middle part hair, we're sharing eight middle part hairstyles that you can easily do at home—all Gen Z approved.
MAKE IT EDGY
If simply wearing your hair down with a middle part is too basic for you, elevate it by laying your edges. This technique adds dimension to your look and makes a typically symmetrical style a bit more eye-catching.
LET YOUR CURLS DO THE TALKING
While a simple middle part might be hailed as boring to some, it's the perfect style to let your curls be the star of the show. If you have naturally voluminous curls, we're jealous. Show them off without the distraction of any intricate hair parts or accessories. To help define your curl pattern, grab the L'Oréal Paris Elvive Dream Lengths Super Curls Cream Leave-In and apply it to damp hair and scrunch lightly to style it.
FACE FRAMING BOB
If you're into a symmetrical style, a face framing bob with a middle part is the ultimate middle part haircut and style for you. It beautifully defines the contours of your face and is the perfect balance between striking and simple.
HALF UP HIGH PONYTAIL
This style is pure perfection for warm weather. Get the top layer of your hair out of your face by parting it down the middle and then pulling it back into a ponytail, leaving the bottom section of your hair down to create a piecey look. This is also a great middle part hairstyle with bangs because it allows the bangs to accentuate your face in a loose, messy-yet-styled way.
ACCENTUATE YOUR PART WITH BRAIDS
Play up your middle part by lining it with French braids. This stunning style is fun, sophisticated, and versatile. It can be combined with a sleek high ponytail or it can be done with free-flowing strands.
BEACHY WAVES
Loose, beachy waves are a classic, romantic hairstyle that everyone can rock. When paired with a middle part, it's both effortless and put together all at once. To ensure your waves stay put while looking soft and shiny, finish off your look with the L'Oréal Paris Elnett Precious Oil Satin Hairspray.
TOUSLED BUN
While a loose, tousled bun is always an easy style to create when you're on the go, sporting this style with a middle part gives it a little more polish. It's the perfect hybrid of a lived-in look and a style that you can wear for any occasion.
SLEEK IT BACK
Sleeking back your hair into a neat bun or ponytail is not only ideal for warm weather when you desperately need your hair off your face and neck, but it's also great style when you want to look chic with minimal effort. Creating this look with a middle part gives it a style boost. To make sure your hair lays flat and any flyaways are tamed, apply a bit of the L'Oréal Paris Elvive Dream Lengths Frizz Killer Serum Leave-In to the edges of your hair—you'll be left with a sleek, slicked back style.
Photo Credit: Alyssa Kaplan
Discover more tips & tricks
Keep your skin happy
See all articles
Shop Featured products
Discover More