all hair types
How to Find the Best Part for Your Face Shape and Hair Type
April 12, 2019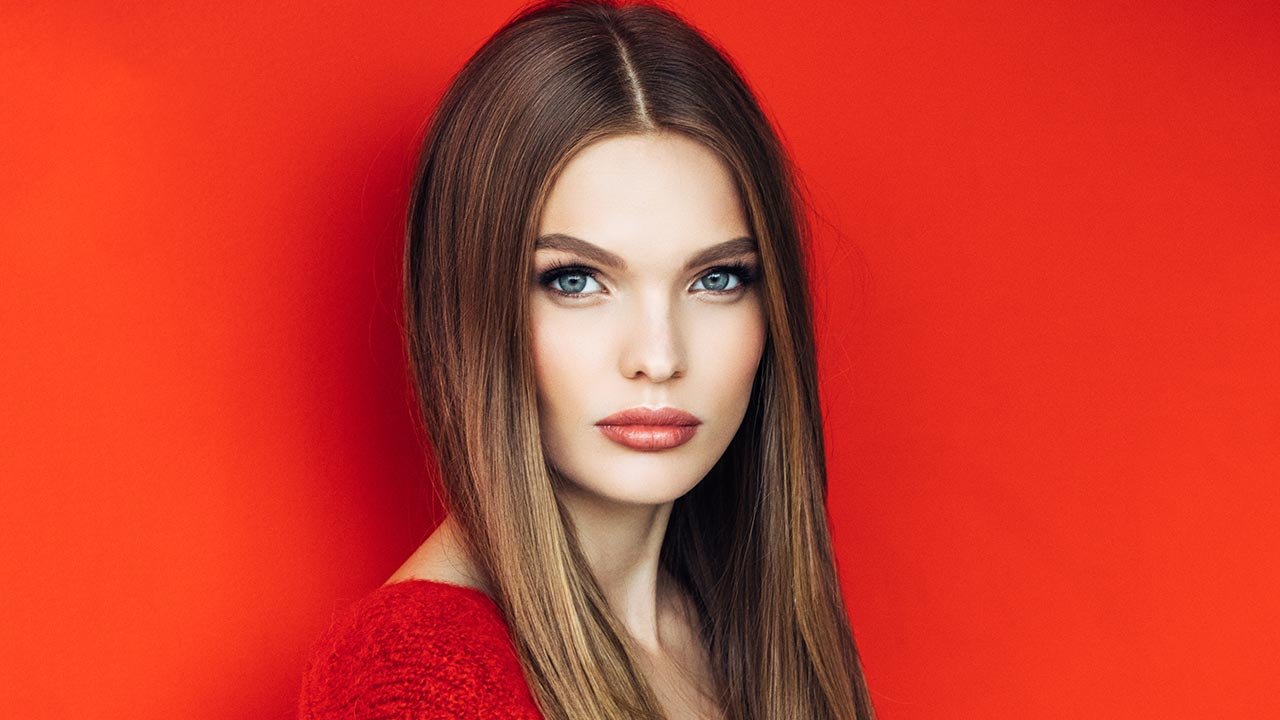 From choosing the right hair color for your skin tone to finding the proper haircut for your face shape, it can be quite the struggle to curate a hairstyle that's a perfect match. Of course, there's one key item on your hair checklist we haven't mentioned—your part! If you're struggling to find your perfect style, you may not be giving your part enough priority. Below, we're sharing how to find the best part for your face shape and hair type so you can put the middle vs. side part debate to rest.
THE BEST PART FOR YOUR FACE SHAPE
When deciding on your part, taking your face shape into consideration is a must. Your part can help accentuate and soften your features, so let's get down to the best option for you!
THE BEST PART FOR SQUARE FACE SHAPES
If you have a square face shape, you know that your facial features can be a little harsh. With a defined jawline and chiseled cheekbones, we recommend using your part to soften your features just a tad. Opt for a side-swept part to do just that. It'll also help elongate the look of your face and create balance.
THE BEST PART FOR ROUND FACE SHAPES
Have a round face? A middle part is the most flattering for those with round faces, as it will complement the symmetry of your face shape while also creating a bit of visual length. As a second option for times when you want to mix things up, a deep side part can have a lengthening effect, too!
THE BEST PART FOR OVAL FACE SHAPES
If you have an oval face shape, you're in luck. You can wear just about any part you choose, whether that's a side part, middle part, or zig-zag part! Feel free to play around with your part.
THE BEST PART FOR HEART FACE SHAPES
We've got heart eyes for a heart-shaped face with a deep side part. This part will help balance and soften your features; your forehead will appear minimized and your chin will look less sharp.
THE BEST PART FOR YOUR HAIR TYPE
While it may be obvious to consider your face shape when choosing how to part your hair, it's likely less obvious to take your hair type into consideration. Believe it or not, certain hair types can benefit from specific parts, so keep yours in mind the next time you go to style your mane!
THE BEST PART FOR THIN HAIR
Have thin or fine hair? You probably already know that a volumizing shampoo and conditioner, like the L'Oréal Paris EverPure Volume Shampoo and L'Oréal Paris EverPure Volume Conditioner, can help, but don't discount your part! A side part can create the illusion of volume and thickness as opposed to a mane that falls flat. And who doesn't want to turn up the volume?
Editor's tip: Want more tips to help boost your fine locks? Head on over to our article, 12 Hair Hacks to Make Thin Hair Look Thicker.
THE BEST PART FOR THICK HAIR
If you have thick hair, consider parting your hair down the middle to balance out your voluminous mane. If you want to emphasize your volume, part your hair to the side! Just keep in mind that the side you part your strands to will be loaded up on volume while the other side may seem a little flat. Make it a look by pinning that hair flat against your head with a fancy hair clip!
THE BEST PART FOR NATURAL HAIR
Natural hair is unique in that some people with natural locks don't have visible parts. You can totally rock that look—it's often one of the most flattering—or you can use a comb to section your hair and create a part. We love how a middle part looks paired with natural curls!
THE BEST PART FOR COLOR-TREATED HAIR
Color-treated hair can also benefit from a particular part—the side part! As your hair starts to grow out, a side part can help hide your roots in-between touch ups.
Editor's tip: Want more tips for disguising your roots between salon visits? Here are Our 15 Best Tips and Tricks to Help Hide Roots Between Coloring.
{ "@context": "https://schema.org/", "@type": "WebPage", "speakable": { "@type": "SpeakableSpecification", "cssSelector": ["speakable-content"] }, "url": "https://www.lorealparisusa.com/beauty-magazine/hair-care/all-hair-types/best-part-for-face-shape-and-hair-type" }
Discover more tips & tricks
Keep your skin happy
See all articles
Shop Featured Hair Care products
Discover More
{ "@context": "http://schema.org", "@type": "BreadcrumbList", "itemListElement": [ { "@type":"ListItem", "position": 1, "item": { "@id": "/", "name": "Home" } } , { "@type":"ListItem", "position": 2, "item": { "@id": "https://www.lorealparisusa.com/beauty-magazine", "name": "Beauty Magazine" } } , { "@type":"ListItem", "position": 3, "item": { "@id": "https://www.lorealparisusa.com/beauty-magazine/hair-care", "name": "All Things Healthy Hair" } } , { "@type":"ListItem", "position": 4, "item": { "@id": "https://www.lorealparisusa.com/beauty-magazine/hair-care/all-hair-types", "name": "All Hair Types" } } , { "@type":"ListItem", "position": 5, "item": { "@id": "https://www.lorealparisusa.com/beauty-magazine/hair-care/all-hair-types/best-part-for-face-shape-and-hair-type", "name": "best-part-for-face-shape-and-hair-type" } } ] }