hairstyle trends
How to Help Keep Your Blowout Looking Fresh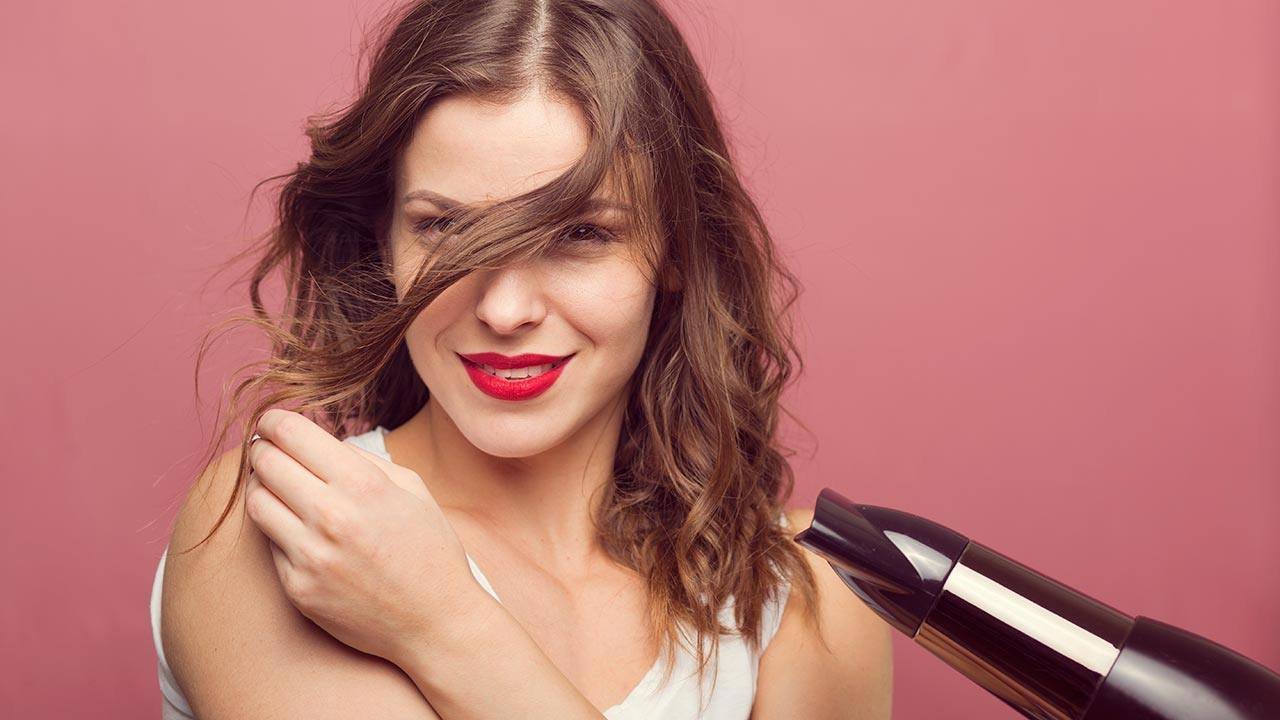 When it comes to blowouts, do you often get disappointed that yours tends to fall flat and look a little worse for wear the next day? Well, it turns out there are a few things you can do to help ensure your blowout looks as fresh as a daisy until the next time you hop in the shower. Below, find suggestions for a hair mask, shampoo, conditioner, heat protectant, and dry shampoo as well as styling techniques to upgrade your at-home blow-drying experience.
At-home Blowout tip# 1: START WITH FRESHLY WASHED HAIR
Before you get to blow-drying your hair, you've got to wash your hair. Reach for a system of pre-shampoo hair mask, shampoo, and conditioner formulated to absorb excess oil at the roots while rehydrating dry lengths, like the L'Oréal Paris Elvive Extraordinary Clay Pre-Shampoo Mask, L'Oréal Paris Elvive Extraordinary Clay Shampoo, and L'Oréal Paris Elvive Extraordinary Clay Conditioner. The Extraordinary Clay system instantly purifies oily roots and hydrates dry lengths without weighting hair down for beautifully fresh, flowing hair from root to tip.
At-Home Blowout Tip #2: KEEP STYLING PRODUCTS TO A MINIMUM
Once you step out of the shower, gently blot your hair dry with a towel and let your hair air dry before a bit before any styling products and reaching for your blow-dryer. Now, you don't want to use too many styling products, as this can weigh your hair down—and that won't exactly make for a blowout that looks fresh. Stick to applying a styling product that has multiple uses, like the L'Oréal Paris Advanced Hairstyle BLOW DRY IT Thermal Smoother Cream. This hair cream helps tame frizzy hair and offers heat protection for all heat tools. The lightweight formula instantly smooths hair while protecting it from heat damage. Squeeze a quarter-size amount into your palm for mid-length hair. Apply on damp hair before blow-drying with a round brush.
At-Home Blowout tip #3:ADD DRY SHAMPOO TO YOUR VANITY
Ah, dry shampoo, what would we do without you? The L'Oréal Paris Elvive Extraordinary Clay Dry Shampoo extends freshness between shampoos. It absorbs excess oil at the root for instant purity and freshness with no visible residue. All you have to do is shake the dry shampoo can well and then spray it directly onto oily roots and lightly throughout the rest of your hair to absorb oil, from about 6-8 inches away from your hair. Just keep in mind that dry shampoo shouldn't actually replace your regular shampoo and conditioner routine.
At-Home Blowout Tip #4: Put Your hair up while you sleep
The same way that you have to be careful when it comes to how to sleep on wet hair, you should also be cognizant of how you snooze on a blowout to help keep it looking fresh in the A.M. When you flop your hair down on a pillow without any sort of protection, you risk exposing it to unnecessary friction, which in turn can create frizz and bends in your hair. To help prevent this from happening, embrace your fancy side. Use a silk pillowcase or wear a silk scarf when you get into bed.
At-Home blowout tip #5: WORK WITH YOUR HAIR
Inevitably, your blowout will eventually fall a little flat, but that's not necessarily a bad thing! Think of this as just another opportunity to create a cute new hairstyle. We recommend working with your hair on the final day of your blowout for a slightly laidback, less refined hairstyle. Enter: beachy waves. All you have to do is add a few waves to your hair using a curling wand. (Watch our video tutorial on How to Get Beach Waves by Air Drying Your Hair.)
Now that you know how to help keep your at-home blowout looking fresh, why not learn how to accomplish another stellar hairstyle? To add a pretty new hairstyle to your repertoire, check out our article, How to Perfect a Mix and Match Ponytail Braid.
Discover more tips & tricks
Keep your skin happy
See all articles
Shop Featured Hair Care products
Discover More