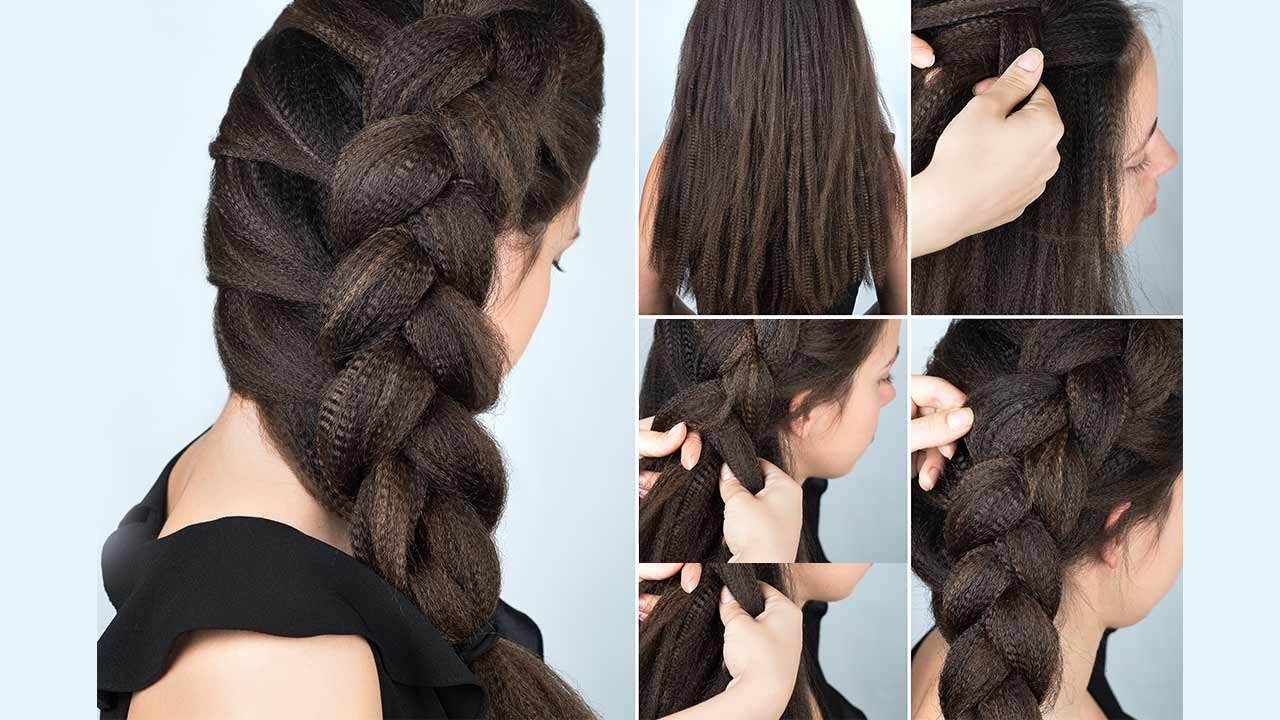 hairstyle trends
Crimped Hair Is Back! Here's How to Do It Right
When it comes to the beauty world, we've seen old trends become new and vice versa. But with so many trends coming back to life, there is one hairstyle in particular we can't wait to try again: crimped hair. Yes, you read that correctly! From ponytails and pigtails to half-up 'do's, crimped hair was all the rage way back when, and you've likely already seen the '80s crimped hair look making its comeback all over social media. If you happen to be out of the loop on the crimped hair trend, no need to worry! Below, we're talking about exactly what crimped hair is and sharing a tutorial on how to crimp hair, so you can rock this hairstyle trend like a pro!
WHAT IS CRIMPED HAIR?
The crimped hair look is when you style straight or straightened hair with a crimping iron to create a zig-zagged, wavy texture. Different from loose curls and wavy hairstyles, crimped hair provides a purposefully frizzy, super-voluminous look.
HOW TO CRIMP HAIR FOR THE PERFECT RETRO LOOK
Ready to spice up your strands and rock crimped hair? Follow our tutorial below and get ready to crimp away!
STEP #1: START WITH FRESHLY WASHED HAIR
There are many hairstyles out there that look fabulous on day-old hair, but when it comes to crimping, it's best to start off fresh. Try the L'Oréal Paris EverPure Moisture Shampoo and L'Oréal Paris EverPure Moisture Conditioner for a soft, luminous, and moisturized mane.
STEP #2: USE HEAT PROTECTANT
Now that your hair is as clean as can be, it's time to use a heat protectant. Give your strands an all-over spritz with the L'Oréal Paris Advanced Hairstyle Blow Dry It Quick Dry Primer Spray. Formulated with fibralock technology, this spray will shield your hair from heat damage and reduce your blow-dry time.
STEP #3: BLOW-DRY YOUR HAIR
In order to use your crimping iron, your hair must be completely dry. After all, burnt hair is not a good look. Wait until your hair has mostly dried on its own, then blow-dry it the rest of the way.
STEP #4: BRUSH YOUR HAIR
Using a smoothing boar bristle brush, detangle any knots in your hair, so you have a perfectly smooth surface before you begin crimping.
STEP #5: SECTION YOUR HAIR
Just like with curling or straightening your hair, the best way to achieve this style is to split your mane into sections. Part your hair into a top and bottom section, and divide each of those sections into a left and right side. Use lobster clips to keep the hair that you're not working with out of the way.
STEP #6: PREP YOUR CRIMPING IRON
You have two options: You can either use an old-school crimper or a newfangled zig-zag iron. While traditional crimpers create a more '80s look featuring super-fine kinks and loaded texture, the new zig-zag irons create wider crimps for a modern touch that slightly resembles geometric waves. Regardless of which tool you choose, plug it in and set it on the lowest setting that allows you to style your hair without having to make multiple passes. Typically, the thinner your hair, the lower setting you can get away with, whereas you might need to use a higher setting if you have thicker hair.
STEP #7: CRIMP AWAY!
Using your crimping iron of choice, start going section-by-section to crimp your hair. Split each of your four sections into smaller sections to create a volumized end look that's full of definition and texture. When crimping, sandwich the plates of the iron horizontally across your hair to give you the look you're going for. You'll want to hold down the crimping iron for five to ten seconds per section to achieve the look, but depending on the thickness of your hair, you may need to hold it for longer. So, feel free to experiment until you get it just right!
Now that you know how to crimp your hair, let your crimped tresses hang loose, tie them into a super-high pony, half-up space buns, or whatever your heart desires. Long live the '80s!
Ready to learn about other hair trends? Next, check out our article on The 10 Biggest 2019 Hair Trends.
Discover more tips & tricks
Keep your skin happy
See all articles