hairstyle trends
5 Things to Know Before Cutting Your Own Bangs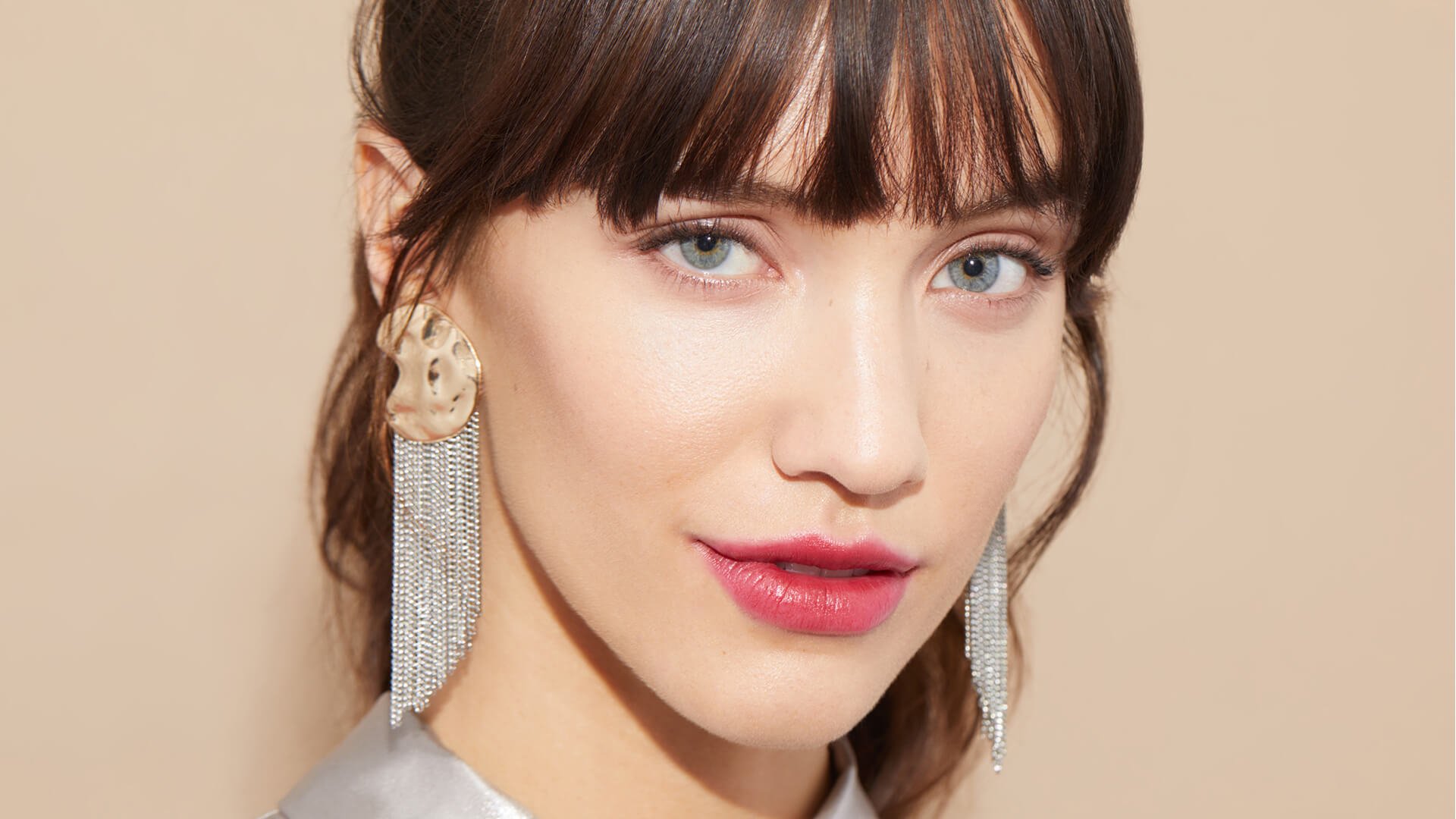 The pandemic has shifted our lives so drastically that many of us have reduced our everyday activities and have had to change the way we live. Even our beauty routines have been affected, including going to the salon for hair care, styling, and of course, hair cuts. As a result we've seen a wave of people taking their hair into their own hands—literally—and DIY videos of how to trim or cut bangs at home ensued. And if you're looking to jump on that train, preparation is key before you start snipping away.
Ideally, you would want to visit a salon to make a change this drastic and important. Bangs are, after all, sitting right at the top of your face. A professional hairstylist can save you a lot of heartache and mistakes in the long run. But if a trip to the salon is just not possible or desirable, and those bangs are a must, read on for some helpful tips that will help you cut with confidence.
Tip #1: Choose A Bang Style Before You Start
If you're planning on cutting your bangs at home, make sure you know what kind of bang style you want before attempting to cut anything. All bangs are not created equal, so you don't want to freestyle. You could end up with micro bangs when you really wanted a blunt fringe. Based on the style you want, you'll have to modify your cutting techniques to achieve the best results. And don't be afraid to check out different tutorials to help guide you through the process.
Tip #2: Get The Right Tools
Prep yourself for a great start by investing in the right tools. Secure a set of alligator clips to section parts of your hair and hold excess hair away from your face, a hair cutting comb, and most importantly, hair cutting shears. Do not rely on a regular pair of scissors you found in your kitchen drawer. Using the wrong pair of scissors can lead to uneven cuts in your bangs.
Tip #3: A Cutting Comb Beats Fingers
Use a cutting comb to hold the hair straight and all in one place. The comb won't hold onto your hair as tightly as you would with your fingers, so there's less room for error this way. Many DIY haircut disasters are the result of pulling down on the hair too tightly. Don't let your bangs be an Instagram meme for all of 2021.
Tip #4: Start By Cutting Longer Lengths
Hair tends to shrink when it dries, especially with natural curls. So if you cut it wet, you may think you've cut it at the perfect length, but after your hair has dried, you'll notice it may look much shorter. To avoid making that mistake, you can work on slightly damp hair instead and cut it longer the first time around. If you start by cutting the hair around the bridge of your nose, you'll still have plenty of length to work with. After the hair has dried, you can see if you still want to take a little more off. Remember, it's easier to cut more hair off the next day but impossible to grow too-short bangs out in 24 hours.
Tip #5: Remember It's Okay To Stop
If you've made a mistake and see some unevenness, don't keep cutting away at your strands. It's easy to fall into cutting them even shorter, and any errors or blunt chops are noticeable since bangs frame your face. However, you don't need to panic, any mistakes you make will grow out eventually. And there are always hacks for how to fix or camouflage a bad haircut.
Once you've cut your perfect fringe don't forget to grab your favorite products to style your new 'do. If you're using your hot tools reach for your L'Oréal Paris Advanced Hairstyle Sleek It Iron Straight Heat Spray to protect your freshly cut hair for up to 450 degrees. And cozy up to your L'Oréal Paris Elnett Satin Hairspray Extra Strong Hold to keep that style in place all day.
Next: The Best Bangs for Every Face Shape and Hair Type
Discover more tips & tricks
Keep your skin happy
See all articles
Shop Featured products
Discover More