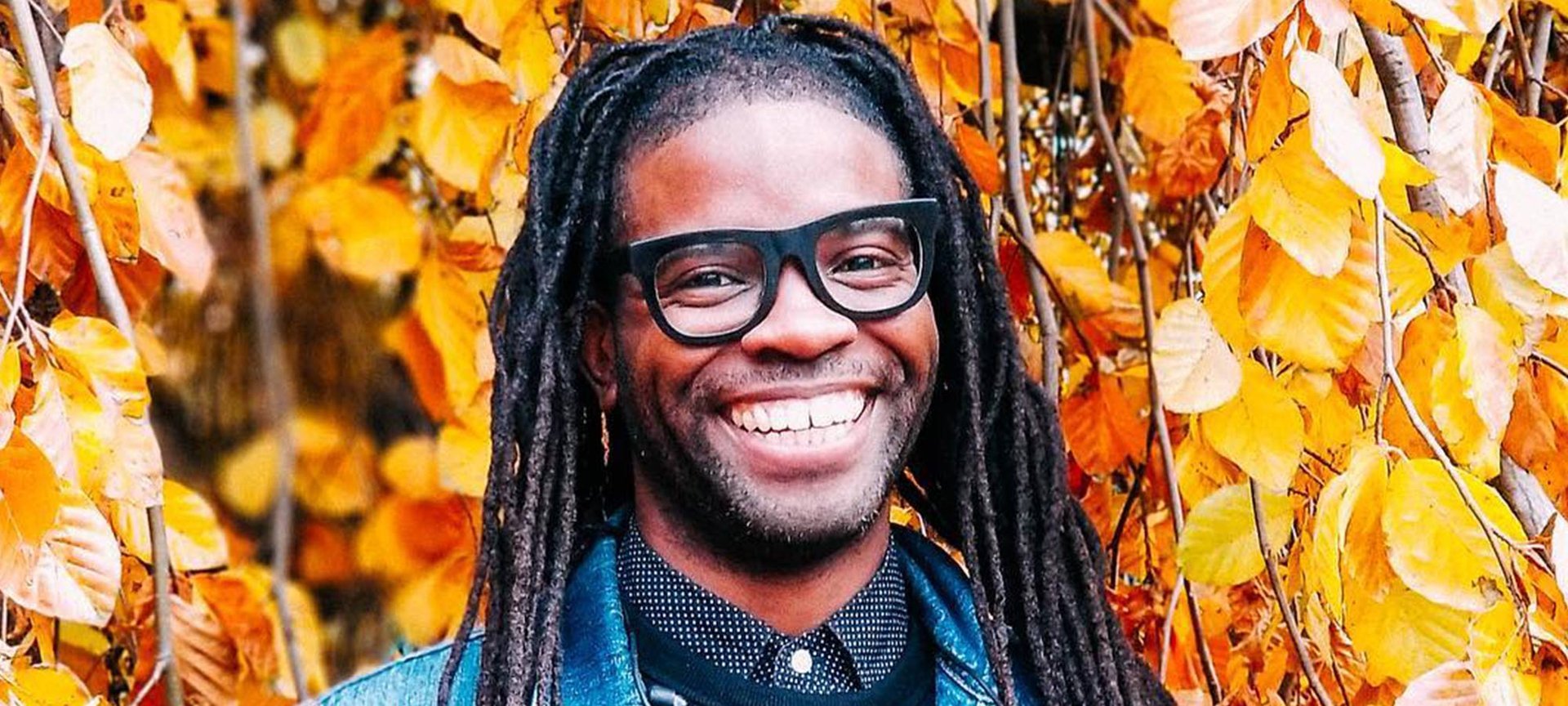 hairstyle trends
10 Statement Hairstyles for Men With Afro-Textured Hair
Let your natural tresses shine.
1. Colorful Waves With A Fade
This look features low cut hair with a wavy pattern that combines cut and color for a trendsetting 'do. With a short length all around and faded sides, waves give you the option to play with texture without having long hair.

2. Pineapple With An Undercut
Not only are pineapple hairstyles super easy to style, but they also convey seriously cool vibes. Perfect for tightly coiled and curly hair textures, paired with an undercut you can show off an unexpected shaved hair design and easily take your look up a few notches.
3. Short Twists With An Undercut
Equal parts bold and understated, this hairstyle allows you to flaunt your length at the top while keeping the back and sides of your head cut low for a play on angles. Part your hair into an inch-wide section, add a touch of hair gel like the L'Oréal Paris Studio Line Clean Gel, and split it into two equally-sized strands. Criss-cross both strands until you reach the ends and secure with a hair elastic.
Editor's tip: This style is a two-in-one—once you take the twists apart you can sport your undercut with a twist out for a few days!

4. Dreadlocks With An Undercut
Dreadlocks
are versatile and can be worn in various sizes and lengths and are easy to adapt to suit your style. Add an undercut to give your locs structure and create an interesting contrast. Another benefit of this fun style is that an undercut can remove weight from the hair, making it easier to rock your locs.

5. Caesar Cut With A Fringe And Low Fade
Most notable and favored of all, caesar cuts feature a low and dark fade that enhances wavy textured hair. For those looking for a low-maintenance style, pairing a caesar cut with a fringe and a low fade is a foolproof choice. This style keeps your hair short with just a bit of length and texture. Bring it to life by having your stylist cut your mane low.
6. Full Afro
If you're looking for a style that will showcase your texture in all its glory, an Afro will meet your standards. Keeping your afro long is more maintenance, but it is also a voluminous look and will get you noticed. A great way to allow your curly strands to do their thing, this look is all about highlighting your natural texture for the ultimate carefree style. If you want to remove some weight, you can pair your afro with a fade.
7. Hard Part With A Fade
The hard part is an excellent addition to any haircut and is the perfect way to add a bit of flair to your look. It features a clean line shaved down to the scalp, done with a razor or a trimmer. Depending on your chosen fade, you can work with your barber to create a clean and sharp look, lending itself well to more formal occasions. Alternatively, you can opt for something more daring that creates a contrast with the hair on the top of the head and the back and sides.
8. Twists
Twists are a great way to add some volume to your hair, they are also incredibly easy to do and low-maintenance. This protective style can be worn on hair of various lengths and thickness and typically lasts up to six weeks. You can change up your twists by pairing them with a fade, undercut, or braids, depending on the style you're hoping to achieve.

9. Burst Fade
The burst fade is an excellent choice for men who want to show off their natural hair texture with a little structure and a creative finish. This fade is defined by its semi-circular appearance, which tapers around the ears and back of the head. It can also be adapted to suit various hair textures and lengths, including short styles like the Caesar cut. Or you could keep the hair on top longer, creating a nice contrast between the faded sides and the curls on top.
10. Box Fade
The box fade, also known as the flat top or hi-top, was first popularized in the '80s and '90s but it's back now and better than ever. The style is voluminous, with around 3 to 5 cm of hair at the top cut into a clean, box-like shape. You can pair it with a fade of your choosing to create more structure or add designs for a cool and creative appearance.
Discover more tips & tricks
Keep your skin happy
See all articles
Improve your routine
Show your new look more love:
makeup