braid hairstyles
How to Create a Boho-Layered Braid for Summer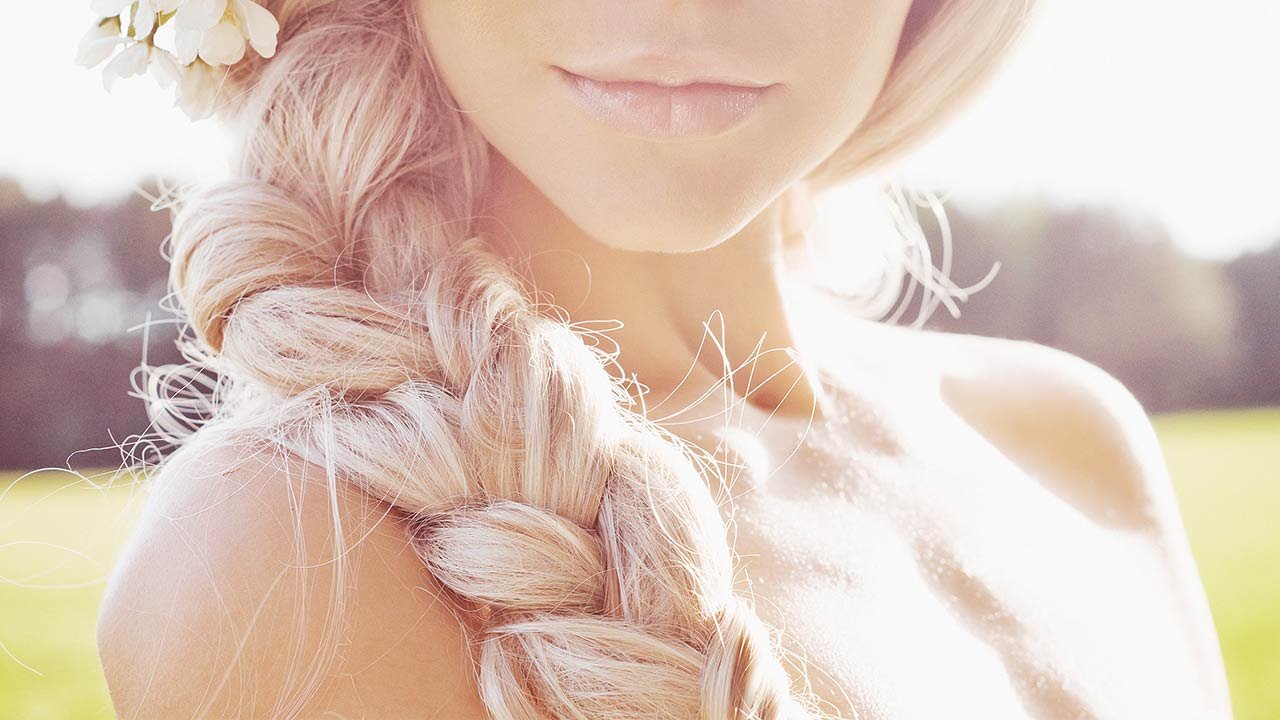 Summer—the time of beautifully undone, yet mystifyingly intricate hairstyles—is in full swing. While there are many hairstyles out there that are equal parts messy and put-together, our favorite of the moment just so happens to be the boho-layered braid. Created with twists, three-strand braids, and a fishtail, this romantic hairstyle is perfect for everything from a day at the beach to a night on the town. Get ready to turn a few heads, because this hairstyle looks like it came straight off the head of the world's favorite dragon mother. The best part? It's a lot easier to create than it looks. Follow our step-by-step tutorial below to create your very own boho-layered braid for summer.
What you'll need:
L'Oréal Paris Advanced Hairstyle AIR DRY IT Wave Swept Spray
L'Oréal Paris Elnett Satin Hairspray Strong Hold
Comb
Bobby pins
Mini clear elastics
Get the look by following these simple steps:
Step 1: Detangle your hair. After you hop out of the shower and towel-dry your hair, use a wide-tooth comb to part it down the middle and gently detangle it. Just make sure not to pull too roughly, as your hair is more fragile when it's wet.
Step 2: Add waves to your hair. Once your hair is completely detangled, flip your head over and spritz it with the L'Oréal Paris Advanced Hairstyle AIR DRY IT Wave Swept Spray. Spray from your roots down to your ends on the underside of your head, as well as from your hairline back towards your crown and down the top side of your strands. After you've sprayed your hair, scrunch it every few minutes while it air dries. Once it's completely dry, gently run your fingers through it to help loosen up your waves.
Step 3: Create a small twist. Grab a small section of hair on one side of your hair an inch or two down from your part. Twist this section of hair back towards the crown of your head and pin it in place on the opposite side of your crown as if you're wrapping it around your head without going fully around to the other side. Before pinning your twist in place, hold it with one hand and use your other hand to gently fluff it up for a more whimsical feel.
Step 4: Create a small twist on the opposite side. Next, move to the opposite side of your head and create an identical twist, only this time pinning it to the crown on the side where your first created a twist.
Step 5: Repeat steps 3 and 4. You want to create two more twists like this going back and forth so that you have four in total, two on each side. When pinned in place, your twists should look as though they're somewhat entangled.
Step 6: Divide your remaining hair into three sections. To do this, split your remaining hair into two equal sections, a top and a bottom. Then split the bottom section into two equal side-by-side sections so that you have three sections altogether.
Step 7: Braid both bottom sections individually. Split each bottom section into three strands and weave a traditional braid with each. Secure them each with a mini elastic before fluffing them up.
Step 8: Fishtail braid the remaining top section. Split the remaining top section into two sections to create a fishtail braid. Once you reach the ends of your fishtail braid, secure it with a clear elastic before gently tugging at each weave to create a more voluminous braid.
Step 9: Pin the fishtail braid on top of both traditional braids. Now that all of your braids are woven, it's time to combine them into one gorgeous boho look. All you have to do is pull the bottom traditional braids together at the ends with a little bit of space between the lengths. Next, layer the fishtail braid directly down the middle of the two traditional braids to cover up that small gap of space. Once everything looks layered just right, pop a few bobby pins in through the underside of the braids so that they're hidden. Once everything pinned in place, combine all three braids at the bottom with a clear elastic. Take a small section of hair from the ends to wrap around the elastic.
Step 10: Finish with hairspray. At this point you're probably looking in the mirror wondering how you were capable of creating such a beautiful braid. And with weaving skills like that, you want to make sure that your look lasts all day so that everyone else can ogle over your braid, right? Simply spray it with the L'Oréal Paris Elnett Satin Hairspray Strong Hold and you're ready for whatever your day has in store.
Discover more tips & tricks
Keep your skin happy
See all articles
Shop Featured products
Discover More