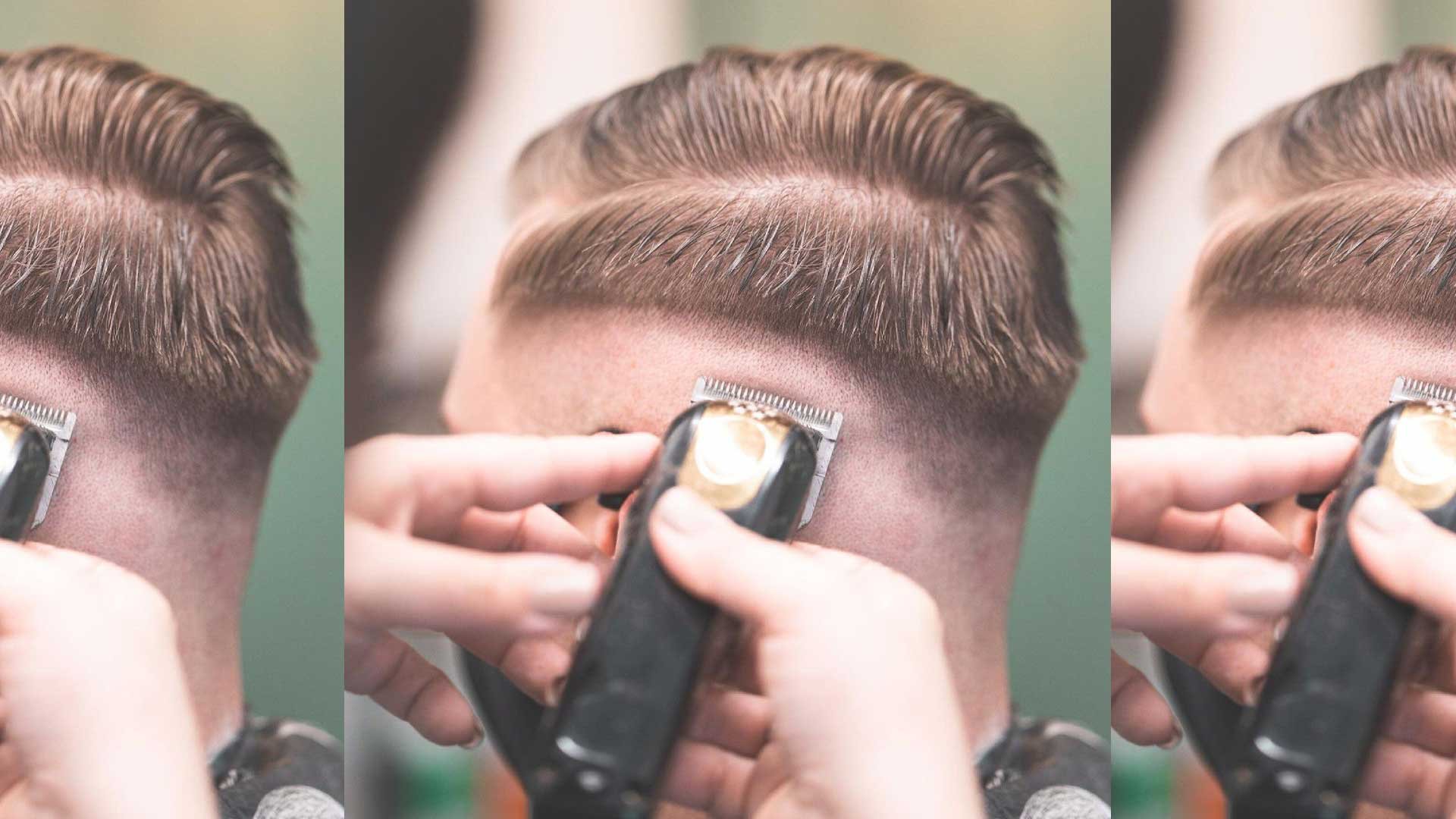 hairstyle trends
How To Cut Men's Hair At Home: A Step-By-Step Tutorial
Get tips from a pro.
While salons and barbershops have reopened at greater capacity and with more hours, many of us have already gotten hooked to the idea of saving money by taking our hair into our own hands. And if you're a guy thinking about cutting your hair at home for the first time, this could be both an exciting and intimidating time. But it doesn't have to be a complicated procedure. L'Oréal Paris hair expert Mariano Cuevas gives an easy step-by-step haircut tutorial to show you how to cut men's hair at home, perfect for beginners who are looking to provide a basic men's haircut for the first time.
What you'll need: Clippers with several attachment guards, precision trimmer, cutting comb, cutting shears, hair clips.
How To Cut Men's Hair At Home
Now that you've gathered all the necessary tools, check out the simple steps below to get a simple and unfussy haircut right from the comfort of your home.

Step 1: Start Off With Clean Hair
While the answer to whether you should wash your hair before getting a haircut at a salon will differ from stylist to stylist (and whether you're getting a dry cut or a wet cut), keep in mind that product buildup can weigh hair down, which will cause it to lay differently. So if you're going to try a basic cut on your own, give your strands a nice cleanse first using the L'Oréal Paris EverPure Moisture Shampoo and follow up with the L'Oréal Paris EverPure Moisture Conditioner, which replenishes hair with moisture and is even safe for color-treated tresses.

Step 2: Prep The Sides and Length
Use your comb to push your hair back the way it naturally falls, following the flatness of your head. "This is really where you're going to want to take off that weight," says Cuevas. Then push the hair at the crown of your head up and clip it out of the way on both sides. The hair on your sides and nape of your next should be left out and ready for your clippers.

Step 3: Trim Your Sides and Hair In The Back
Cuevas says that he always starts with the largest clip possible, and runs it through his hair in sections, starting on the sides, then moving to the back. You can adjust the size of the clippers based on your preferred cut. Just keep in mind that the lower the clipper guard size, the shorter your hair will be.
Pro tip: Make strokes going straight up, don't round the head. And use your mirror so that you can see the results in real-time and make adjustments as you need them.

Step 4: Clean Up With Precision Trimmer
Once you're done trimming the sides and back, comb your hair the way it naturally falls again. Then use a precision trimmer to clean up any uneven hairs that stand out. Remember to take it slowly and don't get trimmer happy.

Step 5: Use Cutting Shears For Length
Now on to the length! This part may seem tricky but it doesn't have to be—it's all about patience. Use a cutting comb to pull and hold your length steady and cut it straight across with your cutting shears. Take it little by little, it's easier to cut more if you want it shorter than to reverse it if you cut too much. Remember, if your hair is wet, the length will look very different once it dries down.
Editor's Tip: If you notice a few silver strands popping up in your mane after you've cut your hair and you want to blend them out, grab the L'Oréal Paris Magic Root Root Rescue 10 Minute Root Hair Coloring Kit. The quick precision applicator makes it easy to give your grays an even touch up, whether you're a blonde, brunette or redhead.
Next: How To Trim Your Beard Like A Pro

Written by: Shalwah Evans, Photo: Moses Lopez/@SugarskullPortraits/@JeriModernFellow
Discover more tips & tricks
Keep your skin happy
See all articles
Shop Featured products
Discover More