hair color trends
How to Get a Ginger Beer Hair Color for Fall
September 30, 2019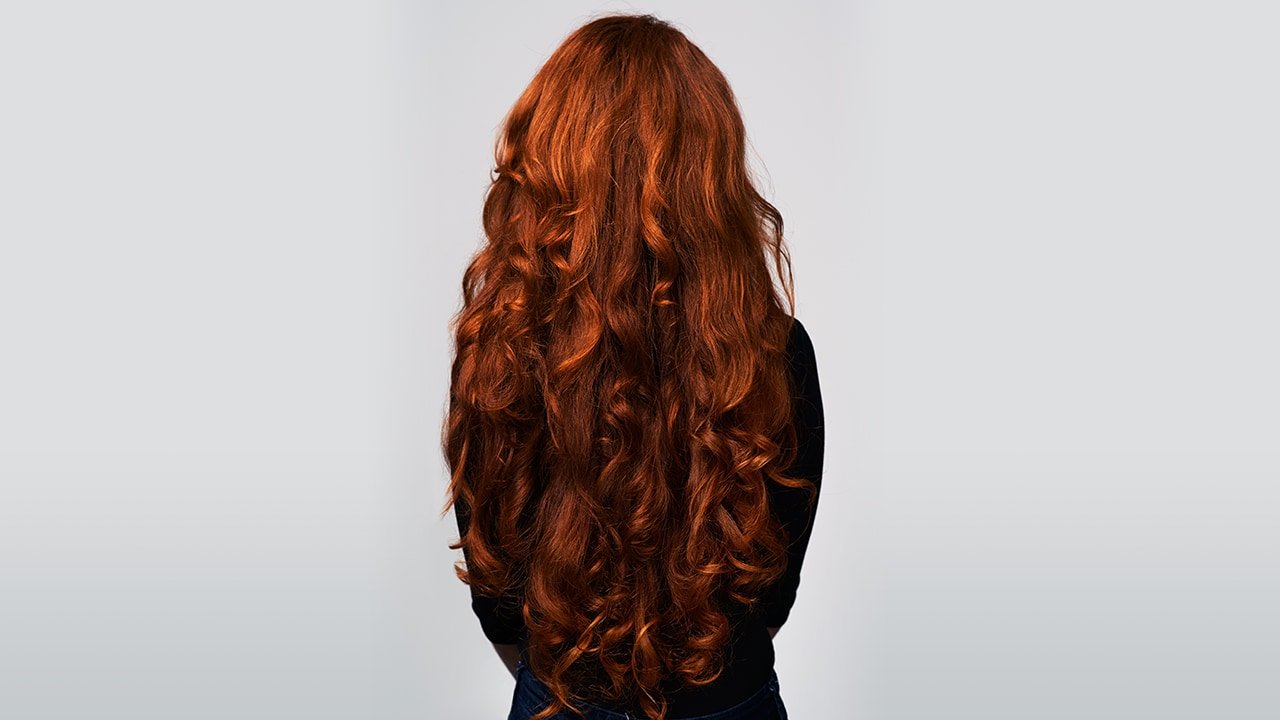 With fall comes the introduction of some of the most Pinterest-worthy auburn hair color ideas, and there's one shade in particular garnering our attention. Ginger beer hair is an option that pays ode to this hair color trend, taking its inspiration from one of your favorite autumnal beverages. If giving your mane an auburn-makeover is on your mind, consider turning to a ginger hair dye. Read on to learn how to get ginger beer hair for fall, as well as a few tips on how to take care of your new ginger hair color.
WHAT IS GINGER BEER HAIR?
Think about the beverage in question, and you'll likely have an idea of what a ginger beer hair color looks like. With notes of red, brown, and copper, its color palette seems to have been made for autumn. The key to what makes ginger beer hair stand out amongst other auburn hair colors? It's bright, rich copper-red undertones. These underlying tones add instant life to what might otherwise be your average auburn hue.
WHAT TO KNOW BEFORE GETTING A GINGER BEER HAIR COLOR
While ginger beer hair is incredibly stunning, it's important to note that red hair colors—especially ones with vibrant tones such as copper—require a fair share of upkeep. Not only do red hair colors fade and lose their vibrancy quickly, but they also take a bit of time to get out of your mane when you eventually want to change your hair color to something different. So, if you're interested in a ginger beer hair color, be sure you're prepared to commit!
HOW TO GET A GINGER BEER HAIR COLOR
Ready to spice up your hair color? If you're headed to the salon to achieve your ginger beer hue, make sure you specify to your colorist that you're looking to add copper-red undertones to your mane. This is the key to getting that ginger beer hair color, remember? It's also always a good idea to bring an inspiration photo or two, as you can't make what you're looking for much clearer than that.
More of a DIY gal? You can get this hair color at home with the help of the L'Oréal Féria in Rich Auburn True Red. Follow the directions included in the at-home hair dye kit and color away!
HOW TO TAKE CARE OF GINGER BEER HAIR
Remember how we mentioned red strands, including your new ginger hair, require some TLC in the maintenance department? We have some tips and tricks worth taking note of so you can keep your ginger beer hair color looking its best.
TIP #1: USE THE RIGHT HAIR CARE SYSTEM
First thing's first—it's important to use a hair care system for color-treated hair. Need a rec? Look no further than the L'Oréal Paris Elvive Color Vibrancy Intensive Protecting Shampoo, L'Oréal Paris Elvive Color Vibrancy Intensive Protecting Conditioner, and L'Oréal Paris Elvive Color Vibrancy Repair and Protect Balm. Together, the system shields color from fading while instantly repairing dry, damaged, color-treated strands—just what your ginger beer hair needs!
TIP #2: CONSIDER A HAIR GLOSS TREATMENT
Another way to care for your ginger beer hair color is to head to the salon for a hair gloss. This hair treatment will give your copper-red undertones a boost by enhancing their color, in addition to conditioning your strands and adding shine. Consider it an instant color refresh without a full-color makeover.
TIP #3: KEEP YOUR ROOTS IN CHECK
One dead giveaway that your ginger beer hair color has been lacking love is grown out roots. Unfortunately, the rooted look just won't do here! In between salon visits or at-home color sessions, disguise your roots with the L'Oréal Paris Magic Root Cover Up in Red. This temporary root touch-up spray has a lightweight formula that provides seamless coverage and conceals grays in seconds for flawless roots. Your secret is safe with us!
Next up: Want to explore other auburn hair color ideas? Ginger beer hair is far from your only option. Here are 25 Auburn Hair Color Ideas So You Can Find Your Perfect Shade.
Discover more tips & tricks
Keep your skin happy
See all articles
Shop Featured Hair Care products
Discover More