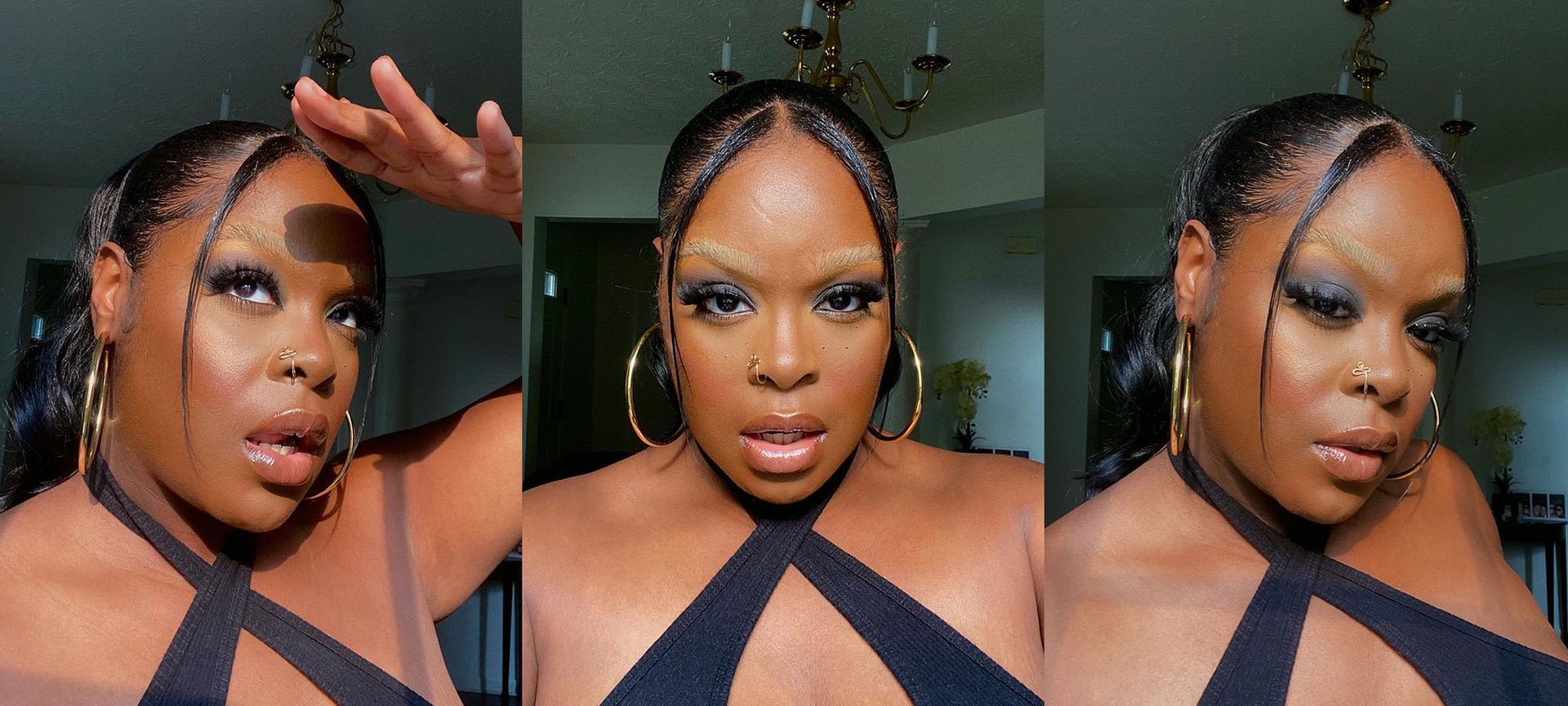 hair color application
How To Bleach Your Eyebrows Safely: A Step-by-Step Guide
It's easier than you think.
Eyebrows have the power to shape the face and pull an entire makeup look together, whether you keep things natural or opt for a super glam look. We all have different ways of maintaining our brows and the latest eyebrow trend to pop up on the scene is bleached eyebrows. If you're interested in taking the platinum blonde brow look for a spin, keep reading because we've put together a step by step guide to bleaching your eyebrows safely at home.
What is Eyebrow Bleaching?
Eyebrow bleaching is the process of permanently lightening eyebrows. It's essentially the same concept as bleaching dark brown hair — you enter the salon a brunette and exit as a golden blonde.
Using hair bleach can remove the natural color in your brow by lifting your natural color from your hairs, turning them lighter. The results depend on how long you leave the bleach on and how dark your natural hair color is. So, if you have very dark hair, you might need extra processing time so your brows don't turn orange and you may even have to repeat the process a few times to achieve the lightness you're after.
Although (as you'll see) DIY bleaching is easy to do, if you're feeling unsure about it, outsource the job. Your esthetician or hair colorist will be able to ensure you're okay to proceed with bleach as well as be able to answer any questions you may have.

How To Prepare Eyebrows For Bleaching
First things first, make sure your skin is healthy. Because bleach can be irritating to the skin, you should avoid bleaching your eyebrows if you have any cuts, sunburns, acne or other inflamed skin conditions. Then, consider the health of your eyebrows. Bleach can be drying, too, so it's important to make sure your hair is in good condition and hasn't been processed (read: laminated or dyed).
Before diving right into the bleaching process, we recommend doing a patch test with your hair bleach of choice. We love the L'Oreal Paris Feria Hyper Platinum Advanced Lightening System Bleach. Apply the bleach to the inside of your arm (near the bend of your elbow) and wash it off after about ten minutes. If you don't have a reaction within 72 hours, you should be safe. While patch testing does require patience— especially if you're excited to bleach your brows — it's important to do to avoid an adverse reaction.

How To Bleach Eyebrows
Grab a hair bleaching kit, like the L'Oreal Paris Feria Hyper Platinum Advanced Lightening System Bleach, which includes everything you'll need: bleach or lightener, developer, gloves and instructions.
Step 1: Prep
Right before you bleach your brows, wash and dry your face. Make sure not to bleach right after a hot bath or shower — it can irritate the skin and make it sensitive to the bleach. Most importantly, apply a barrier cream to the skin around your eyebrows.
Step 2: Mix Your Lightener
Mix together the bleach and the developer. Once the two have been combined, brush the mixture onto your eyebrow hairs using a tiny brush or cotton swab, being extra careful not to get any on your clothes, and of course, in your eyes.
Step 3: Be Patient
After applying, leave the bleach on your hair for anywhere from five to twelve minutes, depending on how light you want your hair to be and how dark your natural hair is.
Step 4: Wash It Off
Wipe the mixture off of your eyebrows using a wet washcloth first. Then follow up by washing your face completely to ensure there's no remaining bleach that can irritate your skin.
Next: How To Bleach Your Hair At Home
Written by: Caitlyn Martyn, Photo Credit: Belissa Etienne, IG/@belissaetienne
Discover more tips & tricks
Keep your skin happy
See all articles
Improve your routine
Show your new look more love:
makeup