gray hair coverage
How to Cover Gray Hair
December 12, 2017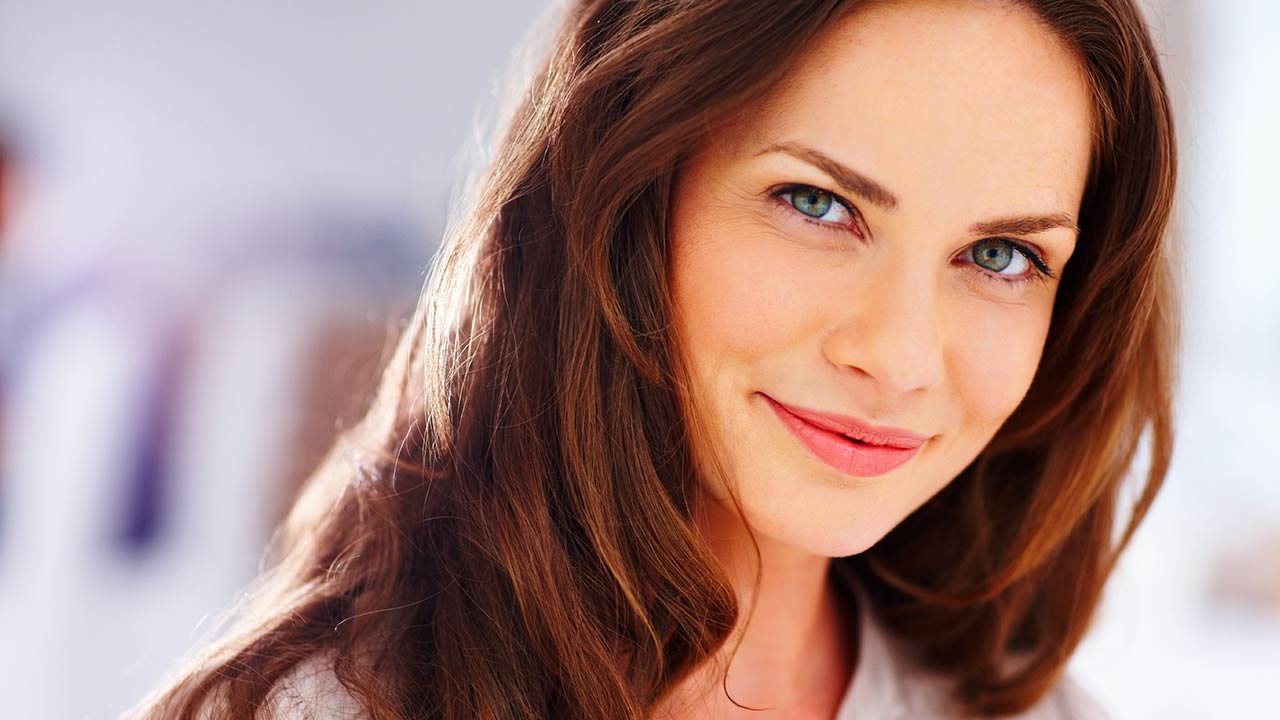 Gray hair is beautiful. It's a sweet reminder of a life well-lived and a sign of your experience and wisdom. It can even be a super-stylish hair color—whether you're sporting a striking streak of gray hair against dark brown hair, a perfect salt and pepper blend, or a just a shimmering, solid silver hair color. But for those of us who'd like to keep gray hair at bay, the task can be a challenging one. The good news is, there are a few different ways you can approach covering gray hair. Below we're sharing four options for concealing gray hair.
Gray Hair Coverage Tip #1: Use Permanent Hair Color
When it comes to covering gray hairs, one option you have is using a permanent hair color. Look for an at-home hair color kit that is specially formulated to cover 100 percent of grays, like the L'Oréal Paris Excellence Creme, which comes in a variety of shades of blonde hair, brown hair, red hair, and black hair so that you can easily find your best match. Whether you have super-light blonde hair or your mane is a deep brunette hue, you've got plenty of options from which to choose.
Gray Hair Coverage Tip #2: Add Highlights
There's no reason you have to color your whole head of hair to disguise grays. If you've already got a lighter hair color, try adding highlights to your hair. You can even skip a trip to the salon and opt to pick up an at-home highlighting kit, like the L'Oréal Paris Frost & Design. This do-it-yourself highlighting kit keeps coloring just about as foolproof as possible. Place perfect, precise, and even highlights throughout your hair with the help of the highlighting cap. After, all of your friends will surely be asking for the details on your new colorist. Won't they be surprised to learn your highlights were DIY!
Gray Hair Coverage Tip #3: Lighten Up Your Hair Color
If you want to look younger (okay, who doesn't?) keep it in mind that very dark hair colors, especially black, tend to intensify the appearance of and draw attention to fine lines and wrinkles. Instead of trying to match your current hair color exactly, especially if your hair is naturally dark, try a permanent hair color one to two shades lighter. Not only can this help your hair look brighter, but your spirits will be too when you're left with a more youthful look. If you're going the at-home hair color route, try the L'Oréal Paris Féria. Available in 70 shades ranging from basic blondes to bold brights to pretty pastels, we have no doubt you'll find a hair color lighter than your natural shade that you totally love.
Gray Hair Coverage Tip #4: Temporarily Conceal Grays
No matter how diligent you are with dyeing your hair, chances are you've been caught with grays peeking through at the roots from time to time. One second your hair looks flawless, the next your roots are an inch long—or so it seems. When you don't have time to color your hair again for a few more days but can't possibly put your grays on display, don't immediately decide you have no choice other than to rock a hat every day. All you really need is a temporary root cover up spray, like the L'Oréal Paris Magic Root Cover Up. Don't worry, no one has to know about your grays. Spray directly onto new growth and partway through the length of your hair to blend. Once roots are covered, your camouflaging secret will last you through your next shampoo. While you're picking that up, don't be afraid to stock up on your favorite boxed hair color—when roots start to show you shouldn't be caught without.
Now that you know how to hide gray hair, why not consider an entirely new hair color? For ideas, check out our piece on 7 Warm Hair Colors to Try.
Discover more tips & tricks
Keep your skin happy
See all articles
Shop Featured Hair Color products
Discover More