beauty trends
7 Ways To Create The Ultimate Galentine's Day Celebration
February 05, 2021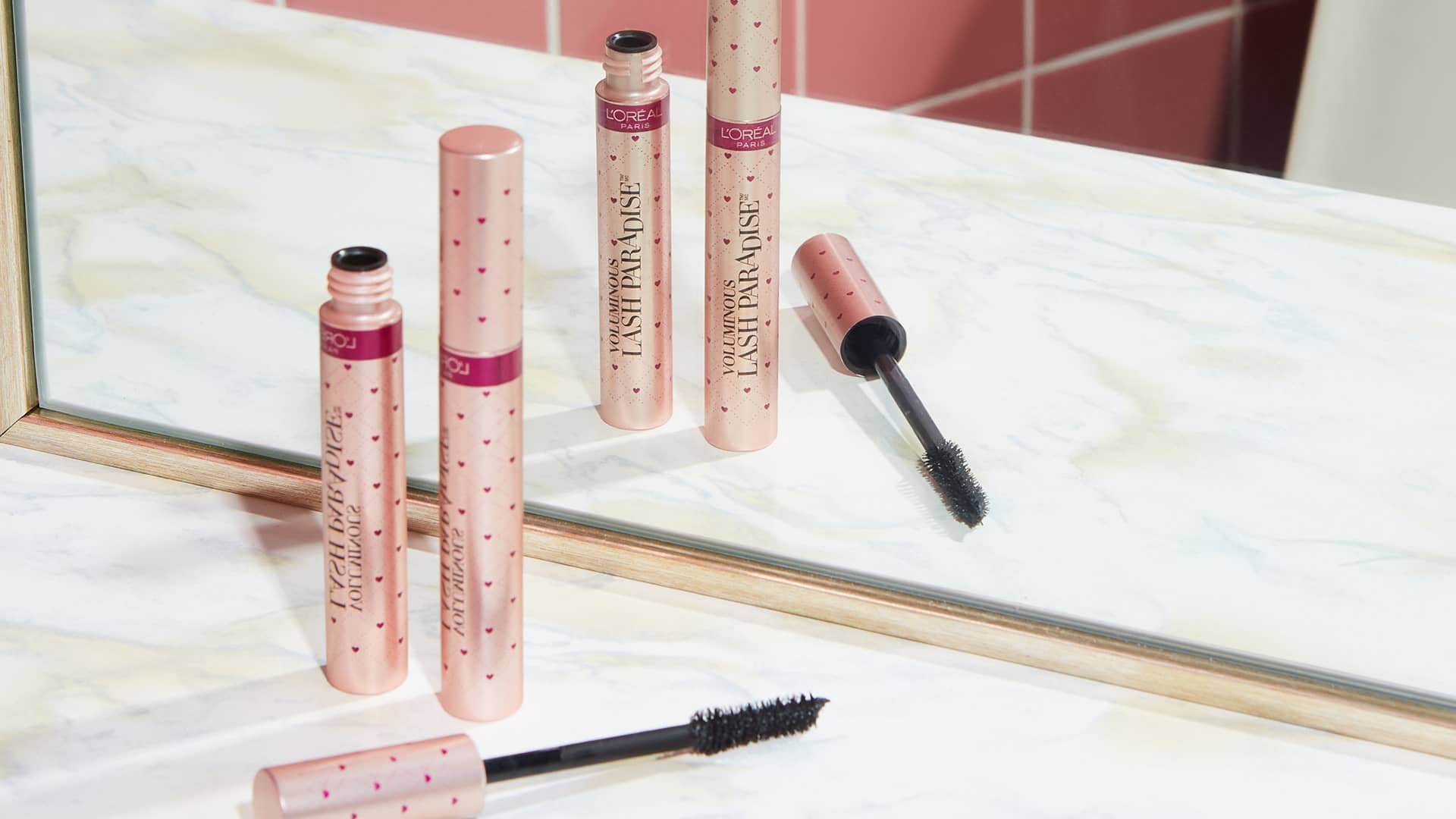 February isn't all about celebrating your love for your significant other—it's also the perfect opportunity to show your appreciation and love for your best gal pals. While February 14 is traditionally reserved for romantic date nights, February 13—otherwise known as Galentine's Day—is your chance to have a blast with your favorite girls. Whether your besties are also your roommates and weekly brunch mates, or you have to throw a virtual party to toast with them, you can make it a night to remember. And we've got some ideas to help you out. From sharing your favorite face masks and indulging in self-care to experimenting with wash-out hair colors, we're sharing tips for making the most of your Galentine's Day celebration, no matter where you are.
GALENTINE'S DAY IDEA #1: DO A WINE AND FACE MASK PAIRING
What better way to show your girls and your skin that you love them both than by indulging in some self-care that's equal parts fun and relaxing. A wine and face mask pairing is the perfect way to shake off the week and bond with the ladies who helped you get through it. Light some candles or put up some string lights and take your pick from one of our go-to clay face masks below while you sip on your favorite vino.
L'Oréal Paris Pure-Clay Detox & Brighten Face Mask: Harsh environmental factors such as pollution and debris can damage skin over time, leaving your complexion looking dull and tired. Formulated with charcoal, this face mask can help draw out the buildup of impurities, dirt, excess oil and pollution, and reduce the look of dull skin. Your skin will be left brighter with a gorgeous glow.
L'Oréal Paris Pure-Clay Exfoliate & Refining Face Mask: Formulated with red algae, this mask helps to draw out the buildup of impurities, dirt, and oils, exfoliate dead skin cells from skin's surface, and smooth imperfections. After using, your skin texture will appear refined and look smoother.
GALENTINE'S DAY IDEA #2: HOST A LASH PARTY
Much to our delight, eyes are still having their moment (thank you protective face masks) and we can't get enough of playing them up. This Galentine's Day, treat your girls to a top-notch beauty product that let them accentuate their lashes. Head to your local Target to grab a limited edition L'Oréal Paris Voluminous Lash Paradise Washable Mascara in the special holiday packaging to commemorate the day of love. You can each try a different romantic look for the night that includes bold, beautiful lashes. The soft wavy bristles on this wand add length and volume to your lashes with no flaking, no smudging and no clumping.
GALENTINE'S DAY IDEA #3: LOAD UP ON TREATS
Candies and chocolates are great, but sweets aren't the only way to celebrate your love. Do a gift exchange of your favorite goodies, from romantic hair accessories to eyeshadow palettes or even gourmet cookies. Anything that shows that they are the Toni, Maya and Lynn to your Joan is fair game.
GALENTINE'S DAY IDEA #5: TREAT YOUR TRESSES, TOO
Don't leave your mane out of the Galentine's Day fun! Give everyone's locks some love by introducing your friends to the concept of skin care meets scalp care. Need a product recommendation? Try the L'Oréal Paris EverPure Sulfate-Free Scalp Care + Detox Scrub. It's a pre-wash treatment that exfoliates the scalp and clears away excess oil, product build-up, flakes and dandruff. Follow up with shampoo and conditioner. A wash day routine that includes fun with friends, enchanting eye makeup looks, and still results in healthy hair? Sign us up!
GALENTINE'S DAY IDEA #5: HAVE A DANCE PARTY
Come on, it's your girlfriends. If there's anyone you can get up and dance with like nobody's watching (or recording) it's this group of boss babes! Rotate your favorite playlists and get moving. It'll be a nice alternative to sitting around and watching a movie while loading up on snacks (although, we say keep the snacks for after the dance).
GALENTINE'S DAY IDEA #6: TRY A FUN NEW HAIR COLOR
Feel the need for a spontaneous hair color change? With friends to lend a hand (or virtual encouragement), that's no problem! You and your soul sisters can give each other mane makeovers that will wash out in time for any Valentine's Day. Choose a few shades of the L'Oréal Paris Colorista Hair Makeup Temporary 1-Day Hair Color Spray and paint each other's strands, then, when you're ready to go back to your original hue, simply wash the hair color out with your regular shampoo.
GALENTINE'S DAY IDEA #7: STOCK UP ON YOUR MUST-HAVES
Shopping will forever be at the top of our list of things to do while bonding with friends and Galentine's Day is the perfect opportunity to indulge in it. You can get dolled up in your Instagramable outfits or don your favorite PJs and make it a virtual shopping party. Stock up on your go-to skin care products, those hair styling tools you've had your eye on, the latest in hand and nail care, or even some home goods for the hostess in you. Go ahead and treat yourself. You and your girls deserve it!
Discover more tips & tricks
Keep your skin happy
See all articles
Shop Featured Skin Care products
Discover More