eye makeup
How To Create A Halo Eye Makeup Look
September 07, 2018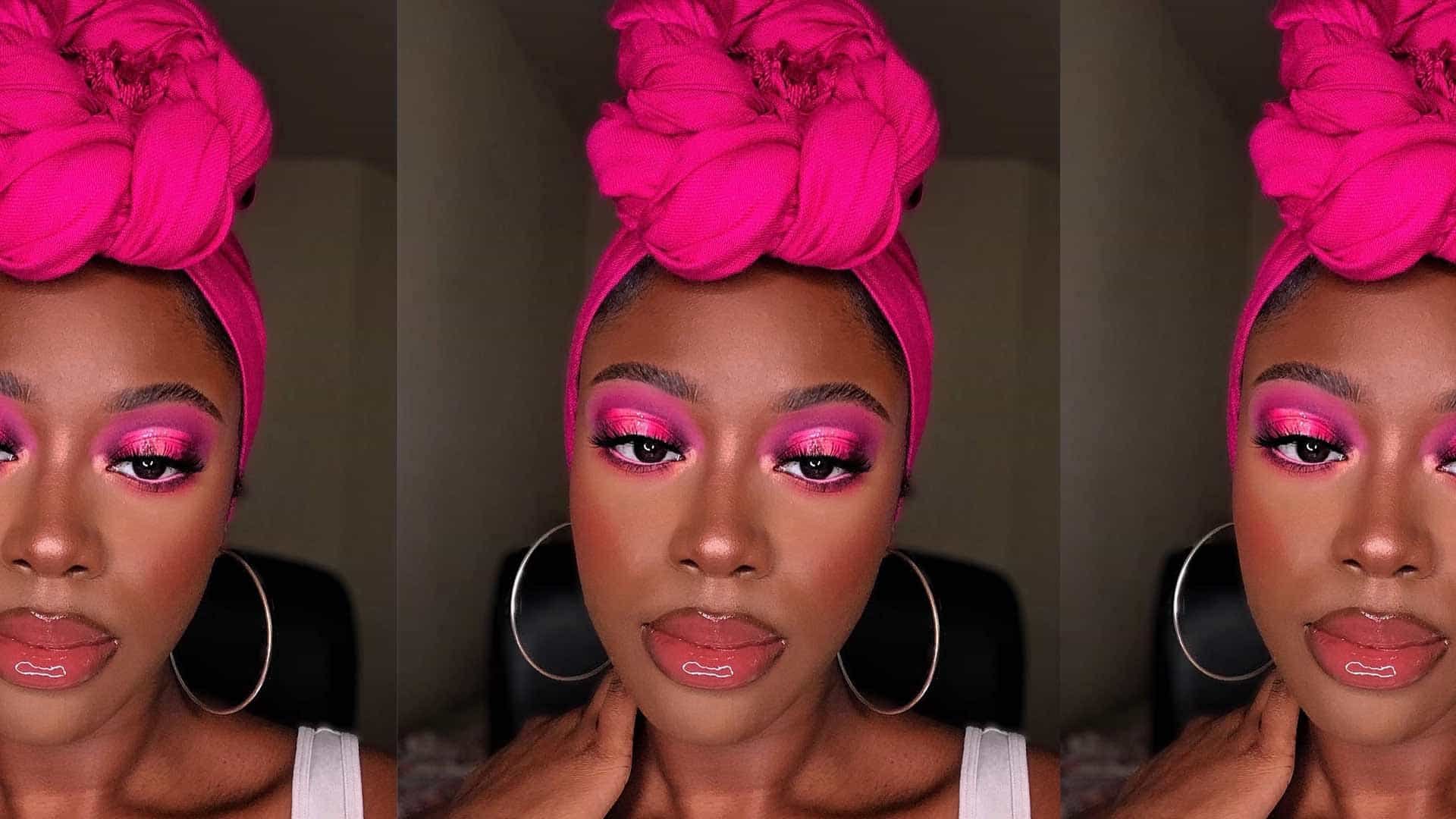 The halo eye makeup trend became quite popular a few years ago, and based on our recent social media timelines, it's still having a moment. Also known as "spotlight eyes," this statement eye makeup look is all about strategically placing shadow around your eyes to fake a bigger, brighter gaze. Want to learn how to rock this glowy makeup look on yourself? We've got you! Read on for our step-by-step tutorial on halo eye makeup and affordable products you can use to create this gorgeous eyeshadow look.
Step #1: Prime Your Eyes
To begin, you'll need to create a smooth base for your eye makeup using a primer. This will ensure that the color shows up well and will help keep the shadow in place throughout the day. If you don't have a primer on hand you can also use a concealer to prep your lids for eyeshadow. Reach for the L'Oréal Paris Infallible Full Wear Concealer Waterproof, Full Coverage, which will neutralize discoloration and help create a smooth base. Be sure to set the concealer with a loose powder to prevent any creasing for your halo eye makeup.
Step #2: Blend A Neutral Color Into The Crease
Start out by blending a neutral-colored hue into your crease, using the L'Oréal Paris Colour Riche Monos Eyeshadow. Use a fluffy eyeshadow brush and sweep the product into the crease and extend it up and out towards the corners of the eyes.
Step #3: Apply Your Corner Colors
Depending on the color scheme you choose to go with, tap on a deeper hue from L'Oréal Paris Colour Riche Eyeshadow line onto the inner and outer thirds of your upper lids. Use a small eyeshadow brush to pack on the color and to keep the shadow in one place since you'll need the middle part of your lids clear for a contrasting color. To add more dimension, use the same brush (tap off any of the previous excess color) and layer on a warmer hue on top of the exact spots. Then grab a fluffy eyeshadow brush and blend all the colors together to make sure there are no harsh lines.
Step #4: Brighten Up Your Center Lids
For the center of your lids, apply a bright and shimmery color using a hue from the L'Oréal Paris Infallible 24 HR Eye Shadow line. This is the focal point of the entire look, so make sure to pick a color that really shines between the two darker sections of shadow. Once you've applied it, make sure to blend the eyeshadow where it meets the darker colors so that it looks like a natural transition and not a harsh demarcation.
Step #5: Apply Color To Your Lower Lash Line
To create a balanced halo eye makeup look, be sure to apply the same colors used on your top lid to the lower lid as well. Only use the darker shades on the inner and outer corners of the lower lid. Follow up by tapping on the lighter shade in the center of your lid (it should align with the color on the top lid).
Step #6: Highlight The Inner Corners
Using that same bright and shimmery shade, dip a small round eyeshadow brush into the product and highlight the inner corners of your eyes to really brighten them up for a wide-awake effect like in this stunning sunset halo eye look
Step 7: Apply Eyeliner and Mascara
Finish off your look by using the L'Oréal Paris Le Liner Signature Easy-Glide Mechanical Eyeliner, Waterproof to draw on a thin line of eyeliner to define the. eyes. Follow up with a few coats of the L'Oréal Paris Air Volume Mega Mascara, Lightweight Mega Volume Washable to give your lashes a boost of volume and drama. Even if you're a little devilish, your eyes will look so angelic!
Photo Credit: Jasmine Adetunji, @jasadetunji
{ "@context": "https://schema.org/", "@type": "WebPage", "speakable": { "@type": "SpeakableSpecification", "cssSelector": ["speakable-content"] }, "url": "https://www.lorealparisusa.com/beauty-magazine/makeup/eye-makeup/how-to-do-halo-eye-makeup" }
Discover more tips & tricks
Keep your skin happy
See all articles
Shop Featured products
Discover More
{ "@context": "http://schema.org", "@type": "BreadcrumbList", "itemListElement": [ { "@type":"ListItem", "position": 1, "item": { "@id": "/", "name": "Home" } } , { "@type":"ListItem", "position": 2, "item": { "@id": "https://www.lorealparisusa.com/beauty-magazine", "name": "Beauty Magazine" } } , { "@type":"ListItem", "position": 3, "item": { "@id": "https://www.lorealparisusa.com/beauty-magazine/makeup", "name": "Makeup Tips For Every Look" } } , { "@type":"ListItem", "position": 4, "item": { "@id": "https://www.lorealparisusa.com/beauty-magazine/makeup/eye-makeup", "name": "Eye Makeup" } } , { "@type":"ListItem", "position": 5, "item": { "@id": "https://www.lorealparisusa.com/beauty-magazine/makeup/eye-makeup/how-to-do-halo-eye-makeup", "name": "how-to-do-halo-eye-makeup" } } ] }