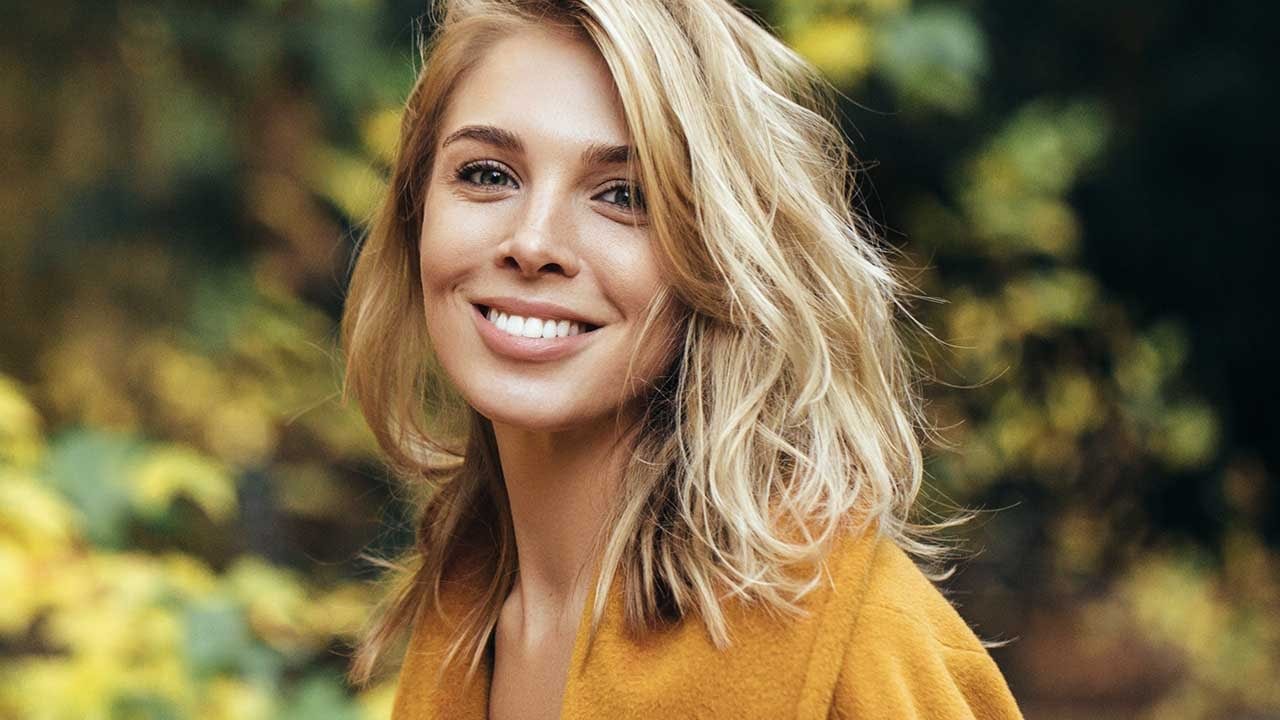 sun care and self tanning
5 Ways to Help Keep Your Summer Glow When the Season Ends
Sadly, it's almost time to bid adieu to summer (bye bye, weekend beach trips). And although you may be prepping to cover up in cozy clothes and heavier shoes once the weather starts to cool, maintaining the appearance of a summer glow is a beauty look that never goes out of style. From facial cleanser to self-tanner to face powder, here are six glowing skin tips to use as the seasons transition from summer to fall. You're about to become a glow-setter!
GLOWING SKIN TIP #1: TRY A CLAY CLEANSER
Helping to keep your summer glow starts with cleansing your skin. You may have chosen convenient cleansing options during the summer months like micellar water and towelettes, but now that you're not traveling quite so often, consider washing your face with a clay facial cleanser. The L'Oréal Paris Pure-Clay Detox & Brighten Cleanser is formulated to seamlessly transform from clay to mousse. Immediately, skin is purified of dirt, oil, and pollution, while use after use, dull skin appears more radiant and luminous. Daily, squeeze the cleanser into your hands and add water to transform it from clay to mousse. Gently massage the cleanser onto your face using circular motions, then rinse thoroughly and pat dry.
GLOWING SKIN TIP #2: APPLY A WATER-BASED MOISTURIZER
With summer ending, it's time to say out with the old and in with the new if you want to maintain the appearance of glowing skin. In this case, we're talking about introducing a new facial moisturizer into your skin care routine. As the temperature begins to drop as fall approaches, you may find that your skin needs a little extra hydration than it did when it was super-hot out. The L'Oréal Paris Hydra Genius Daily Liquid Care for Normal/Dry Skin is formulated with hyaluronic acid and aloe vera water to help provide long-lasting hydration. Immediately after applying this oil-free moisturizer, skin appears radiant and more luminous. Smooth it on morning and night after cleansing.
GLOWING SKIN TIP #3: ADD PEEL PADS TO YOUR NIGHTLY BEAUTY ROUTINE
While you may be tired after a long day, sticking to a nighttime skin care routine is still a good idea. Don't worry—you don't have to commit to 10 steps. After cleansing, wipe one of the L'Oréal Paris RevitaLift Bright Reveal Brightening Daily Peel Pads across your skin in a circular motion. The multi-ply texture pads are formulated with glycolic acid. Immediately, skin looks brighter and more radiant.
GLOWING SKIN TIP #4: CONTINUE USING BROAD-SPECTRUM SUNSCREEN
Don't ditch your sunscreen as soon as summer's over. Broad-spectrum sunscreen should be part of your skin care routine year-round. In addition to wearing a broad-spectrum sunscreen with an SPF of 15 or higher daily, you should also take other sun protection measures as well. These include limiting your amount of time in the sun (especially between 10 a.m. and 2 p.m., which are peak hours), seeking shade, and covering up in long sleeves, pants, a broad-brimmed hat, and UV-blocking sunglasses.
GLOWING SKIN TIP #5: FAKE A TAN WITH SELF-TANNER
Quite possibly the most no-brainer way to maintain the look of your summer glow? Using self-tanner, of course! The L'Oréal Paris Sublime Bronze™ Self-Tanning Towelettes for Body are convenient, single-use wipes that have an advanced skin-smoothing formula for a smooth, streak-free tan. The formula applies easily and dries quickly. Follow the below instructions for use.
Step 1: Cleanse and exfoliate skin.
Step 2: Smooth a towelette all over your body, unfolding as needed.
Step 3: Use sparingly around ankles, knees, and elbows.
Step 4: Wash your hand thoroughly after use.
Step 5: Let your skin dry before putting on clothes.
Use a towelette daily until you have reached your desired level of tan, then repeat once or twice a week to help maintain the color.
GLOWING SKIN TIP #6: USE A FACE AND BODY BRONZER
Another way to keep your summer glow is to add an all-over bronzer to your makeup routine. The L'Oréal Paris True Match™ Lumi Bronze It Bronzer is a sun-kissed bronzer that can be used on your face and body. Simply dust this powder as you please (keeping in mind the places the sun hits your skin the most) for a radiant, all-over bronzed complexion.
Want more glowing skin tips? Check out our article, 8 Highlighter Hacks to Help Make Your Skin Look Glow-y.
Discover more tips & tricks
Keep your skin happy
See all articles
Shop Featured Skin Care products
Discover More