skin care essentials
What Your Skin Care Routine Says About You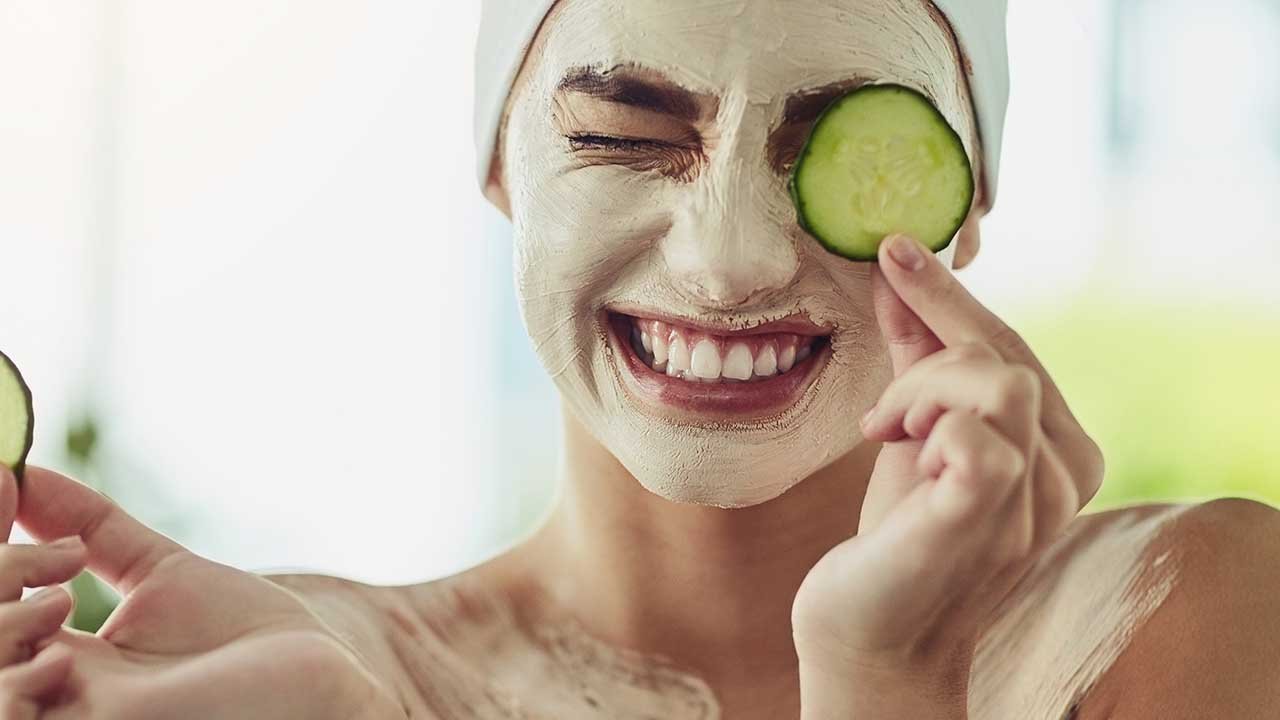 We could go on and on about the benefits of a regular skin care routine that includes cleansing, exfoliating, hydrating, and moisturizing (and trust us, we have!), but when it comes down to it, everyone is different—and so are their skin care routines! Maybe you prefer sticking to the basics, like a gentle facial cleanser paired with a lightweight moisturizer. Or maybe you relish in taking the time out of your day to go above and beyond with your routine, and your medicine cabinet is filled with facial serums, masks, scrubs and everything in between. Whatever your skin care routine looks like, it's a reflection of you! In fact, you can tell quite a bit about your personality from your routine alone. Want to know what yours says about you? Below, we're breaking down what different types of skin care routines indicate.
IF YOUR SKIN CARE ROUTINE…INCLUDES JUST THE BASICS
You're a minimalist, and there's nothing wrong with that! Sticking to just the basics can have its benefits, just be sure that the products you're using are formulated for maximum results. Since you prefer to use as few products as you can while still getting things done, it's wise to use skin care and makeup products that are multi-use, such as a BB cream that color corrects and smooths the appearance of skin or a facial serum that doubles as a moisturizer, like the L'Oréal Paris Revitalift Derm Intensives 1.5% Pure Hyaluronic Acid Serum.
IF YOUR SKIN CARE ROUTINE…IS LENGTHY AND ELABORATE
It seems like everyone's talking about self-care these days, but you practically invented it! We're not calling you vain—just the opposite, actually. You understand that taking the time out of your day to take care of yourself and your skin (your body's largest organ), makes you a better person, both inside and out. Everyone could benefit from taking a page out of your book.
Editor's note: However many steps your regular skin care routine entails, don't ever skimp on a quality eye cream, such as the L'Oréal Paris Age Perfect Hydra Nutrition Manuka Honey Eye Gel. The skin around your eyes is the most delicate skin on your face, so it's crucial that you keep it protected—no matter your age, skin care concerns, or skin type.
IF YOUR SKIN CARE ROUTINE…INCLUDES LOTS OF LAYERING
You're not one to skimp on details and you never skip a step when following instructions, whether you're coloring your hair at home or attempting to build a piece of furniture. All of this translates to your skin care routine in that there's practically no step you aren't a fan of—you complete them all one right after the other. You want all the skin care benefits and you're willing to put in as much effort as is needed. Good for you! Your skin will thank you for it, we promise.
IF YOUR SKIN CARE ROUTINE…EMPHASIZES NATURALLY-SOURCED INGREDIENTS
You're conscious about what you're putting onto your skin, just like you're conscious of what you eat, how you dress, and the ways in which you give back. To you, clay facial cleanser and charcoal face masks are nothing new—you've been using these amazing, naturally-sourced ingredients forever! If we may, might we also suggest you incorporate manuka honey into your routine: it's a moisturizing ingredient that can help revive dry skin, especially during the cold winter months. Try it while you sleep with a night cream, like the L'Oréal Paris Age Perfect Hydra Nutrition Manuka Honey Night Balm. Just layer onto clean skin before you hit the hay, and you'll wake up with a glowing complexion!
IF YOUR SKIN CARE ROUTINE…INCLUDES A LOT OF MASKS
You're a professional multi-tasker in all aspects of your life, and your skin care routine naturally follows suit. Why binge watch your favorite show when you can binge watch and slather your skin with body butter at the same time? You're a busy gal, so you've got to make the most out of every minute in your day. We don't have to convince you of the benefits of multi-tasking because you already know. Cooking dinner while multi-masking? Check. Catching up on a must-listen podcast while using a hair mask and painting your toenails? Check. You don't have much time to spare but you've found a way to work in all your beauty necessities!
IF YOUR SKIN CARE ROUTINE…INCLUDES EXFOLIATION
You're a results-driven person, so you like to use skin care products that produce immediate, visible results. And hey, we can't blame you! The soft, supple skin that's revealed after using a gentle face scrub is satisfying to you on a whole new level, especially when you follow it up with a glow-boosting moisturizer.
Editor's note: We get it, exfoliating feels good, and it makes your skin look good, too! But don't over-do it. Use a facial scrub that's gentle yet still effective, such as the L'Oréal Paris Pure-Sugar Nourish & Soften Cocoa Scrub or the L'Oréal Paris Pure-Sugar Smooth & Glow Grapeseed Scrub.
Your skin care routine may be a perfect reflection of your personality, but you're still free to mix things up. In fact, it's encouraged, especially when the seasons change! Here's How to Transition Your Skin Care Routine from Fall to Winter.
Discover more tips & tricks
Keep your skin happy
See all articles
Shop Featured Skin Care products
Discover More