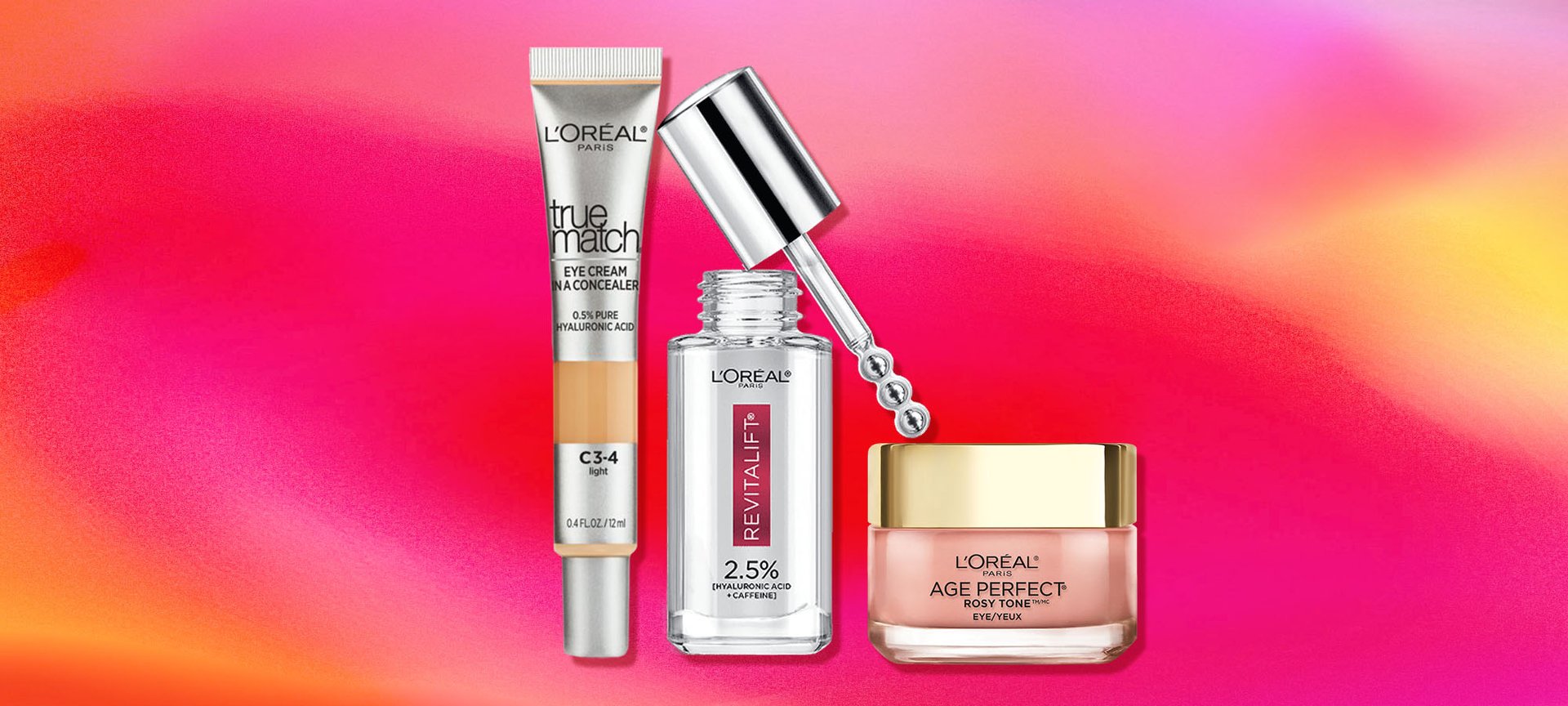 skin care essentials
3 Products To Make Your Eyes Appear More Awake In Minutes
Bye bye dark circles.
Whether you spent the night tossing and turning or you woke up in the middle of the night, we can all agree that the morning after little to no sleep can be tough. Feeling tired is one thing, but looking tired (read: dark circles and puffy eyes) is a whole different ball game. Luckily, there are products that can help minimize the look of a sleepless night and can make your eyes appear more awake in minutes. Ahead, find one editors' makeup and skin care product picks that are sure to do the trick.
When I wake up in the morning after a night of bad sleep, I head straight to my freezer and grab a cold beauty tool. I find that massaging an ice roller or a frozen gua sha onto my skin really helps reduce the puffiness and discomfort surrounding my eyes. If I don't have any tools in the freezer, an ice cube wrapped in a washcloth works just as well.
After that, I love to use the L'Oréal Paris Revitalift Derm Intensives 1.5% Hyaluronic Acid Caffeine Eye Serum. It's formulated with 1.5 percent pure hyaluronic acid and one percent pure caffeine to help re-energize my under-eye area for brighter, less puffy-looking eyes. First, I massage the cooling rollerball applicator underneath my eyes, and use my fingertips to tap in any excess serum left in the area. After letting it soak into my skin, my dark circles look brighter, my eyes feel more awake and I don't look nearly as sleepy. The best part for me is that it's ophthalmologist tested and approved, meaning it's safe on sensitive eyes, so I can rest assured that the serum won't irritate my eyes while my contacts are in and make them look even puffier.
After the serum, I pat a pea sized amount of the L'Oreal Paris Age Perfect Rosy Tone Anti-Aging Eye Brightening Cream on top of the serum. I find that when I have a bad nights' sleep, my undereyes are particularly dry, which makes my wrinkles look way more apparent. This cream, when paired with the serum, keeps my under eyes hydrated and less dull.
The serum and the cream also wear well under makeup, which is an absolute must when you've had little rest. The L'Oréal Paris True Match Eye Cream in a Concealer is my go to when I've slept poorly and have puffy, tired-looking eyes. The full-coverage concealer is infused with hyaluronic acid to hydrate the under eye area while hiding dark circles. I love to dab a bit of it underneath my eyes with my fingers and gently blend it in with a brush. After that, I finish my usual makeup routine before grabbing a much-needed cup of coffee.
Next: 6 Easy Ways to Make Your Eyes Look Brighter
Written by: Caitlyn Martyn, Photo Design: Sarah Duvivier
Discover more tips & tricks
Keep your skin happy
See all articles
Improve your routine
Show your new look more love:
makeup