skin care essentials
Color-Correcting Cream Is a Game-Changer For Your Beauty Routine
November 24, 2020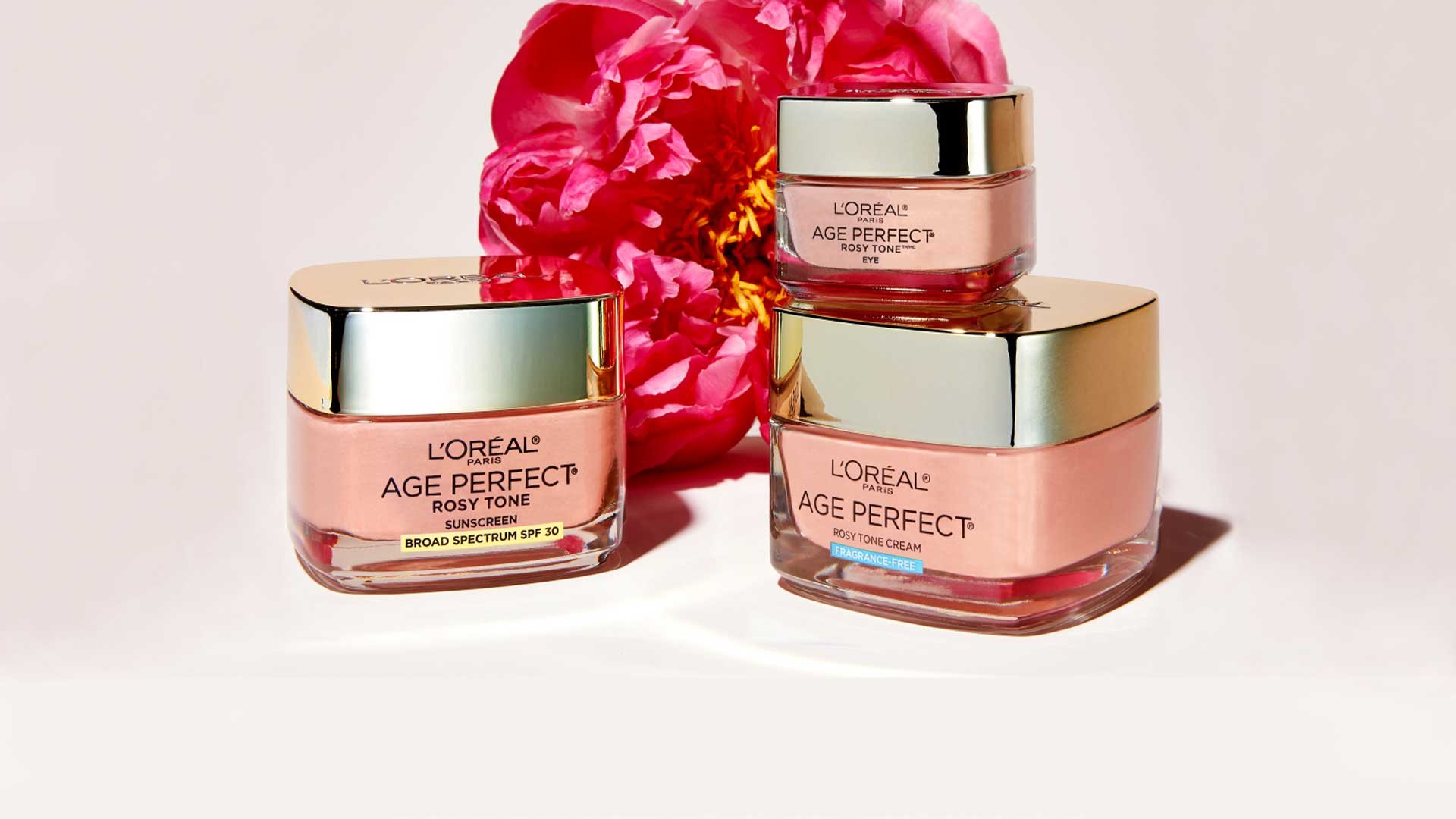 We're always on the hunt for products that can help us get out the door a little quicker in the morning, and color-correcting cream fits the bill. This skin care-makeup hybrid has been gaining popularity as of late for its ability to provide two key benefits in one product (more on that later). If you're interested in streamlining your routine with a color-correcting moisturizer, we're detailing everything you need to know, below.
What Is Color-Correcting Cream?
Color-correcting cream is exactly what it sounds like—a face cream that helps to neutralize discolorations for a more even skin tone. This means it's a product that not only hydrates your skin, but also helps to counter redness, dark circles, and other common discolorations for a more even-looking face. You can look for different formulas meant to tackle various discolorations that are at the forefront of your concerns, like a green color-correcting moisturizer to neutralize red tones or a pink color-correcting cream to brighten and add warmth to an otherwise dull complexion.
Who Should Use Color-Correcting Cream?
Everyone can benefit from a color-correcting cream. This product moisturizes your skin—which is a necessity for all—while boosting the appearance of your complexion. It's particularly ideal for those who don't like to wear a lot of makeup or are always on the hunt for a light foundation alternative to wear when running errands.
Our Best Color-Correcting Cream
If you're ready to give color-correcting moisturizer a try, get ready to meet our very best: the L'Oréal Paris Age Perfect Rosy Tone Moisturizer for Mature, Dull Skin. This daily face cream is formulated with imperial peony extracts and LHA to gently exfoliate dull, sallow skin and revive skin's natural rosy tone while keeping it hydrated. It has a pink tint that helps to promote a younger-looking complexion.
For those who have sensitive skin, you can try the L'Oréal Paris Age Perfect Rosy Tone Fragrance Free Face Moisturizer, which is formulated sans fragrance. There's also a nighttime version—the L'Oréal Paris Age Perfect Rosy Tone Cooling Night Moisturizer—for nights when you may want a natural-looking boost. Each variation has that same pink tint.
If you're dealing with dark circles specifically, the L'Oréal Paris Age Perfect Rosy Tone Anti-Aging Eye Brightener Paraben Free will be your partner in crime. It contains imperial peony extract and has a unique whipped texture and rosy hue that helps to visibly color-correct dark circles.
How To Use Color-Correcting Cream
There are many factors that we love about color-correcting cream, but one that truly stands out is how easy it is to use. That's because you can apply it just as you would any other moisturizer or cream. Simply smooth it onto your face as the last step in your skin care routine.
3 Other Products To Neutralize Your Complexion
Color-correcting moisturizer is no doubt a game-changer, but it isn't the only product that can help counter discolorations. Here are three makeup products that can help you out.
1. Makeup Primer
Makeup primer is known for giving your makeup extra staying power, but there are formulas that can help color-correct your complexion, too. The trick is to look for an option that has a tint, whether that's pink, green, peach. Pick whichever shade fits your skin concerns. You can then smooth it on as the first step in your makeup routine, so you have a smooth, even canvas to work with.
2. BB Cream
BB cream is another skin care-makeup hybrid. Just like color-correcting cream, the right BB cream can help hydrate your skin while neutralizing the appearance of discolorations. Try the L'Oréal Paris Magic BB Anti-Redness (For All Skin Tones), which is formulated with color-transforming pigments to help the look of redness.
3. Concealer
Color-correcting concealer is another foolproof option for creating an even complexion. Turn your attention to the L'Oréal Paris True Match Color Correcting Crayon. This concealer can be used to target specific areas of discoloration on your skin. It's available in green, orange, and yellow shades to neutralize redness, dark circles, age spots, and more.
Next up: While we're on the topic of moisturizer types you may not be familiar with, we have another product lesson for you. Click over to our article, Bring On The Chill: Why a Cooling Moisturizer Is Your Nighttime Savior.
{ "@context": "https://schema.org/", "@type": "WebPage", "speakable": { "@type": "SpeakableSpecification", "cssSelector": ["speakable-content"] }, "url": "https://www.lorealparisusa.com/beauty-magazine/skin-care/skin-care-essentials/color-correcting-cream" }
Discover more tips & tricks
Keep your skin happy
See all articles
Shop Featured Skin Care products
Discover More
{ "@context": "http://schema.org", "@type": "BreadcrumbList", "itemListElement": [ { "@type":"ListItem", "position": 1, "item": { "@id": "/", "name": "Home" } } , { "@type":"ListItem", "position": 2, "item": { "@id": "https://www.lorealparisusa.com/beauty-magazine", "name": "Beauty Magazine" } } , { "@type":"ListItem", "position": 3, "item": { "@id": "https://www.lorealparisusa.com/beauty-magazine/skin-care", "name": "Skin Care For Every Age" } } , { "@type":"ListItem", "position": 4, "item": { "@id": "https://www.lorealparisusa.com/beauty-magazine/skin-care/skin-care-essentials", "name": "Skin Care Essentials" } } , { "@type":"ListItem", "position": 5, "item": { "@id": "https://www.lorealparisusa.com/beauty-magazine/skin-care/skin-care-essentials/color-correcting-cream", "name": "color-correcting-cream" } } ] }