skin care concerns
How To Look More Awake With Makeup and Skin Tricks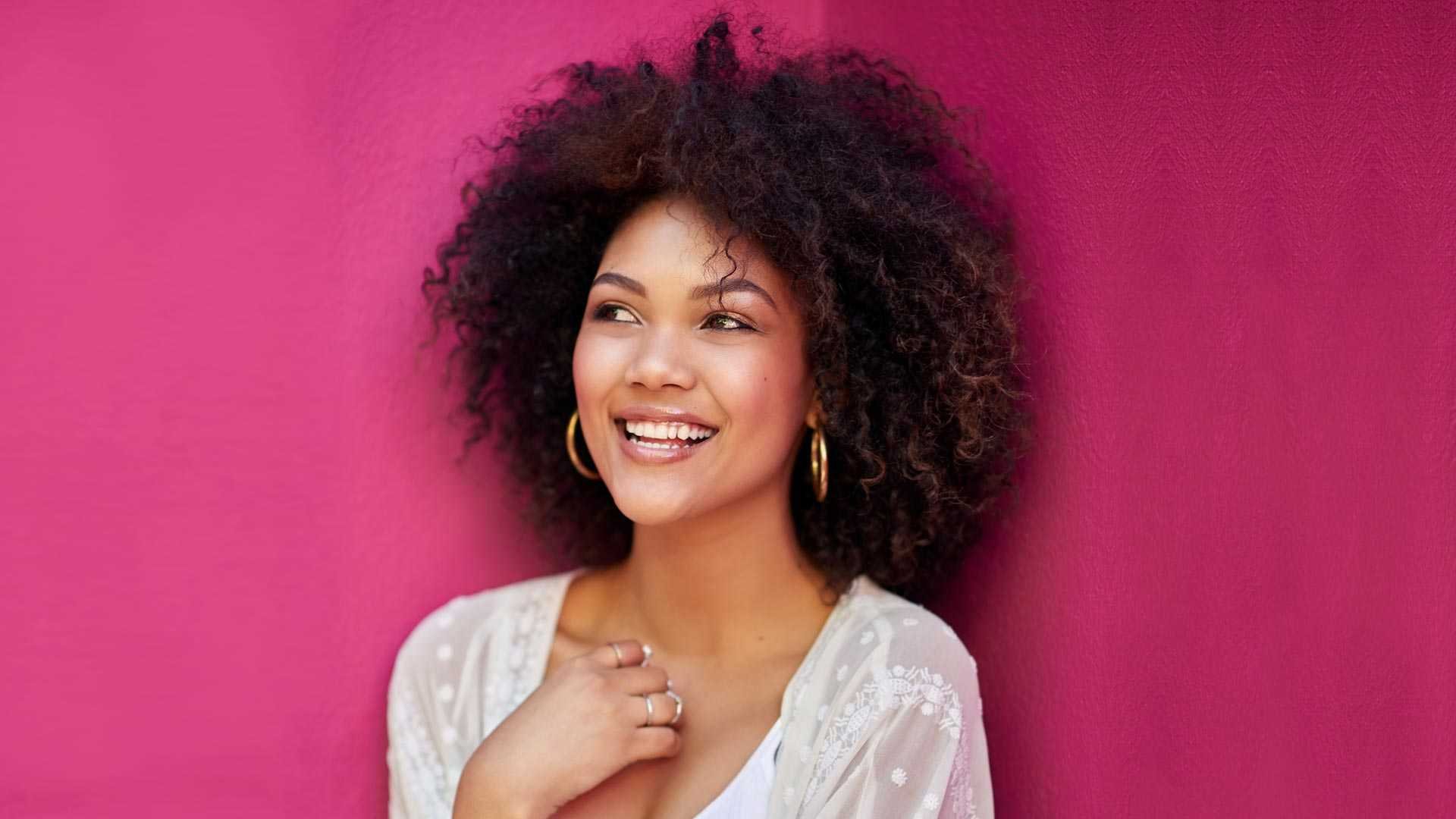 So, you were up all night studying for a huge exam, replaying conversations in your head from the day before, or comforting your child who popped in your room at 2 a.m. post-nightmare. Not getting enough sleep is no fun—and figuring out how to look more awake is the undesired cherry on top. Let's be honest—getting the proper amount of beauty sleep is something that's hard to fit into your schedule these days. Between work, running errands, squeezing in a workout (or attempting to), and catching up with friends, getting in your eight hours may not be at the top of your list. Luckily, we have a few skin care and makeup tricks—from facial moisturizer to highlighters—that will allow you to fake it 'til you make it (into bed on time) with your beauty routine. Read on to find out how to look more awake—even when you aren't.
TIP #1: USE BRIGHTENING PEEL PADS
When you've actually had a full night's rest, your skin glows just a little brighter than usual. To mimic that well-rested radiance, you'll want to use a peel pad formulated with glycolic acid, a chemical exfoliant that helps brighten and resurface dull skin. The L'Oréal Paris Revitalift Bright Reveal Brightening Daily Peel Pads gently and effectively exfoliate dead skin cells to help renew the skin's surface layer. This will not only leave your skin looking brighter and smoother, but it will also reduce the appearance of wrinkles over time.
TIP #2: HYDRATE YOUR SKIN
Once your skin is clean, keep up a dewy appearance to maintain that proper-sleep glow. You can do this by using a facial moisturizer to keep your skin hydrated. Using a moisturizer with a slight pink tone will add a youthful rosy tone to your skin while allowing it to look rejuvenated. If you have older skin, try the L'Oréal Paris Age Perfect Cell Renewal Rosy Tone Moisturizer for Mature, Dull Skin, which is specially formulated to revive the appearance of dull, dry skin.
TIP #3: APPLY AN EYE CREAM
One of the first giveaways that you didn't get eight hours of sleep is having bags and dark circles. The appearance of tired under-eyes can be prevented by using an eye cream. The L'Oréal Paris Age Perfect Rosy Tone Anti-Aging Eye Brightener Paraben Free will color correct dark circles and brighten the eye area, leaving you with an overall younger-looking (and more awake) complexion.
TIP #4: PAMPER YOUR SKIN
If you want your skin to look youthful and awake, adding a face mask to your skin care routine is a great way to do that. The L'Oréal Paris Pure-Clay Exfoliate & Refining Face Mask, which contains three pure clays and red algae, helps to exfoliate and refine your skin in a matter of minutes. This face mask can be used up to three times a week to leave you with smooth, glowing skin.
TIP #5: BREAK OUT THE CONCEALER
After you've tackled a skin care routine fit for the sleep-deprived, then it's time to grab your makeup products. The number one thing you'll be targeting is dark circles under eyes. To start, use a color correcting concealer to neutralize your dark circles and any discoloration you may have. The L'Oréal Paris True Match™ Color Correcting Crayon in Bisque, Orange, and Peach can be used for dark circles on light to medium, deep, and fair to light skin tones. Once any darkness is neutralized, reach for a concealer a few shades lighter than your complexion and apply it in an upside-down triangle beneath your eyes to leave them looking more awake. (Don't forget to blend!) Try the L'Oréal Paris True Match™ Super-Blendable Multi-Use Concealer, which has a high-coverage, super-blendable formula.
TIP #6: USE A HIGHLIGHTER
As we mentioned earlier, glowing, bright skin is one of the key traits of skin that has gotten enough beauty sleep. Give yourself a radiant glow by applying a highlighter, like the L'Oréal Paris True Match™ Lumi Glow Amour Glow Boosting Drops in Golden Hour, that will leave your skin with a warm, sun-kissed glow.
TIP #7: BRIGHTEN YOUR EYES
So long, tired eyes! To make your eyes look awake and well-rested, apply a nude or white eyeliner to your waterline. Use the L'Oréal Paris Infallible Pro-Last Waterproof, Up to 24HR Pencil Eyeliner in Nude, which is a creamy liner that will last and last—even when worn on your waterline—thanks to its waterproof formula.
Next up: If you enjoyed reading about how to fake something you certainly don't have—like enough sleep—with the help of skin care and makeup products, you'll surely love our article on How to Fake Flawless Skin with Makeup.
Discover more tips & tricks
Keep your skin happy
See all articles
Shop Featured Skin Care products
Discover More