skin care concerns
Our Best Moisturizers For Dry Skin
Bye, bye dry patches.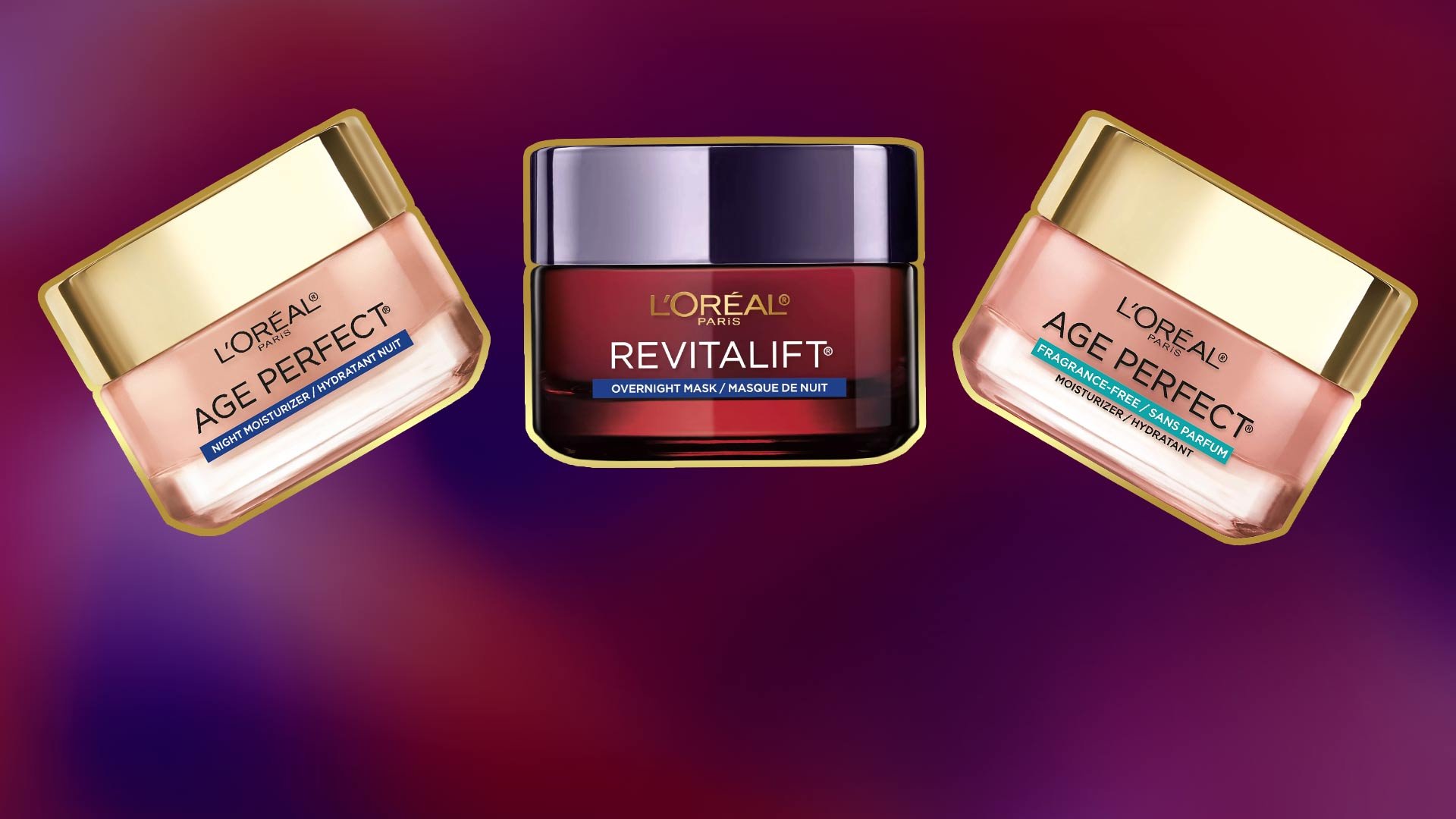 Finding the best moisturizer for dry skin can make the difference between a dull and lackluster complexion and hydrated, glowing skin. If you have dry skin, then you likely already know how important it is to apply moisturizer day and night as part of your skin care routine in order to keep your skin looking smooth and radiant. But not just any moisturizer will do—you need the right one for your skin type. That's why we're sharing our best moisturizers for dry skin, below.
Our Best Moisturizers For Dry Skin
If you're ready to rid your skin of dry patches, dullness and flaking, try one of our top moisturizers for dry skin.
This moisturizer is not only great for hydrating the skin, but it's formulated with LHA (a gentle exfoliating ingredient) to remove dead skin cells from the surface and reveal a more even complexion. It's also great for mature skin as it revives the skin's youthful, rosy tone, as well as sensitive skin because it's completely fragrance free.

In addition to the benefits of the moisturizer above, this nighttime version deeply hydrates the skin and leaves behind a refreshing, cooling sensation, making it the ultimate pick for some pre -beauty sleep pampering. It's no surprise that it's adored by our editors!
You've probably heard this too many times to count, but proper sun protection is truly a major key in keeping your skin in prime condition, so we'd be remiss not to mention this moisturizer which contains SPF 30. It's also formulated with Pro-Retinol, vitamin C, and hyaluronic acid to reduce wrinkles, and firm and brighten the skin while leaving you with a hydrating, glowing complexion.
While this product is technically an overnight face mask, we must include it as one of our best moisturizers for dry skin. This luxurious leave-on creamy face mask forms a protective layer to care for your skin while you sleep. Immediately, skin feels hydrated and looks more radiant and fresh. All you have to do is apply it to cleansed skin before bed, smoothing it over your face, neck, and jawline until absorbed. There's no need to rinse it off until morning.
If you have dry skin, but prefer a moisturizer that's ultra-lightweight, this is for you. This liquid moisturizer is formulated with hyaluronic acid and aloe vera water to envelop the skin with moisture, improving its hydration and radiance. It's also a great pick to apply under makeup due to weightless texture.
Extra dry skin has a very fragile moisture barrier that can easily be damaged by external factors such as pollution and UV rays. Skin consequently loses its ability to retain moisture, becoming even more dehydrated, and feeling tight and uncomfortable. After applying this moisturizer also formulated with hyaluronic acid and aloe vera water, your skin will be left feeling comfortable, soothed, and nourished.
Next: Our Best Moisturizers With Hyaluronic Acid
Written by: Alyssa Kaplan, Photo Credit: Sarah Duvivier
Discover more tips & tricks
Keep your skin happy
See all articles
Shop Featured Skin Care products
Discover More