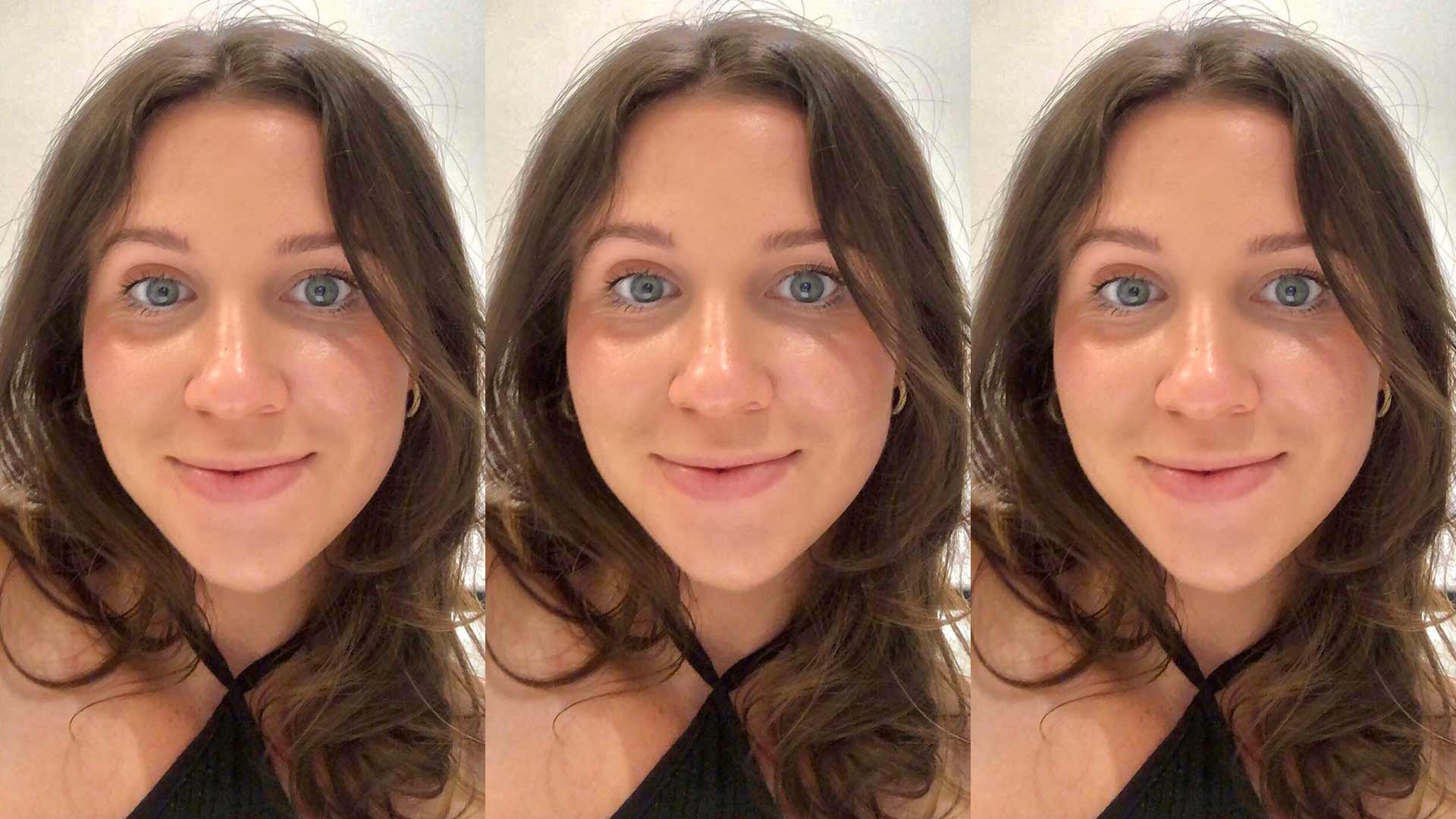 makeup trends
How to Use The Skin Paradise Tinted Moisturizer For The Ultimate Summer Glow
ICYMI, summer is here, so that means it's time to put away your thick, full coverage foundation and make room for a lightweight, SPF-infused formula that lets your skin breathe. Allow us to introduce you to a must-have in every summer makeup regimen: The L'Oréal Paris Skin Paradise Water-Based Tinted Moisturizer. To make sure you get the most out of the tinted moisturizer, we're breaking down how to use it for the ultimate summer glow.
What Is Skin Paradise Tinted Moisturizer
The L'Oréal Paris Skin Paradise Water-Based Tinted Moisturizer is a non-greasy, light-as-air tinted moisturizer that provides enough coverage to blur imperfections and even out skin tone while leaving the skin with a natural-looking finish. The formula, which is 70 percent water, features soothing aloe vera and oil-zapping witch hazel to ensure that the skin underneath it looks and feels good — which is so important once temperatures begin to rise. The bonus? The two-in-one product contains SPF, so when using the tinted moisturizer, you can rest assured that your skin is getting the coverage it needs while receiving much-needed protection from the sun's damaging UV rays.
How to Use Skin Paradise Tinted Moisturizer
STEP 1: Start by cleansing your skin as you normally would and follow up with any serums or creams that you use on the daily.
STEP 2: Next, apply a primer. We like to use the L'Oréal Paris Age Perfect Blurring Face Primer before applying face makeup to ensure it stays in place, no matter how much you sweat or how many times you put on your protective face mask.
STEP 3: Once the primer is set, grab your tinted moisturizer and squeeze a dime-sized amount into your palm. Then, rub your palms together to warm the product up a bit (for more natural coverage and keep it from looking orangy on the skin). Once the moisturizer has been warmed up, smooth it onto your face and admire your dewy, glowing complexion. If you find that your crease-prone areas (like around your mouth or nose) need a mid-day refresh, no stress. The tinted moisturizer is perfect for layering. Just dab a few drops of the formula onto the creased areas with your fingertips.
STEP 4: Top off the look with a waterproof mascara, like the L'Oréal Paris Voluminous Lash Paradise Waterproof Mascara. Complete with a soft wavy brush to capture and accentuate each and every lash, this summer must-have gives all the volume and length you need while still being waterproof and smudge proof.
Photo Credit: Caitlyn Martyn
Next: Our Best Waterproof Mascaras
{ "@context": "https://schema.org/", "@type": "WebPage", "speakable": { "@type": "SpeakableSpecification", "cssSelector": ["speakable-content"] }, "url": "https://www.lorealparisusa.com/beauty-magazine/makeup/makeup-trends/skin-paradise-tinted-moisturizer" }
Discover more tips & tricks
Keep your skin happy
See all articles
Shop Featured Makeup products
Discover More
{ "@context": "http://schema.org", "@type": "BreadcrumbList", "itemListElement": [ { "@type":"ListItem", "position": 1, "item": { "@id": "/", "name": "Home" } } , { "@type":"ListItem", "position": 2, "item": { "@id": "https://www.lorealparisusa.com/beauty-magazine", "name": "Beauty Magazine" } } , { "@type":"ListItem", "position": 3, "item": { "@id": "https://www.lorealparisusa.com/beauty-magazine/makeup", "name": "Makeup Tips For Every Look" } } , { "@type":"ListItem", "position": 4, "item": { "@id": "https://www.lorealparisusa.com/beauty-magazine/makeup/makeup-trends", "name": "Makeup Trends" } } , { "@type":"ListItem", "position": 5, "item": { "@id": "https://www.lorealparisusa.com/beauty-magazine/makeup/makeup-trends/skin-paradise-tinted-moisturizer", "name": "skin-paradise-tinted-moisturizer" } } ] }