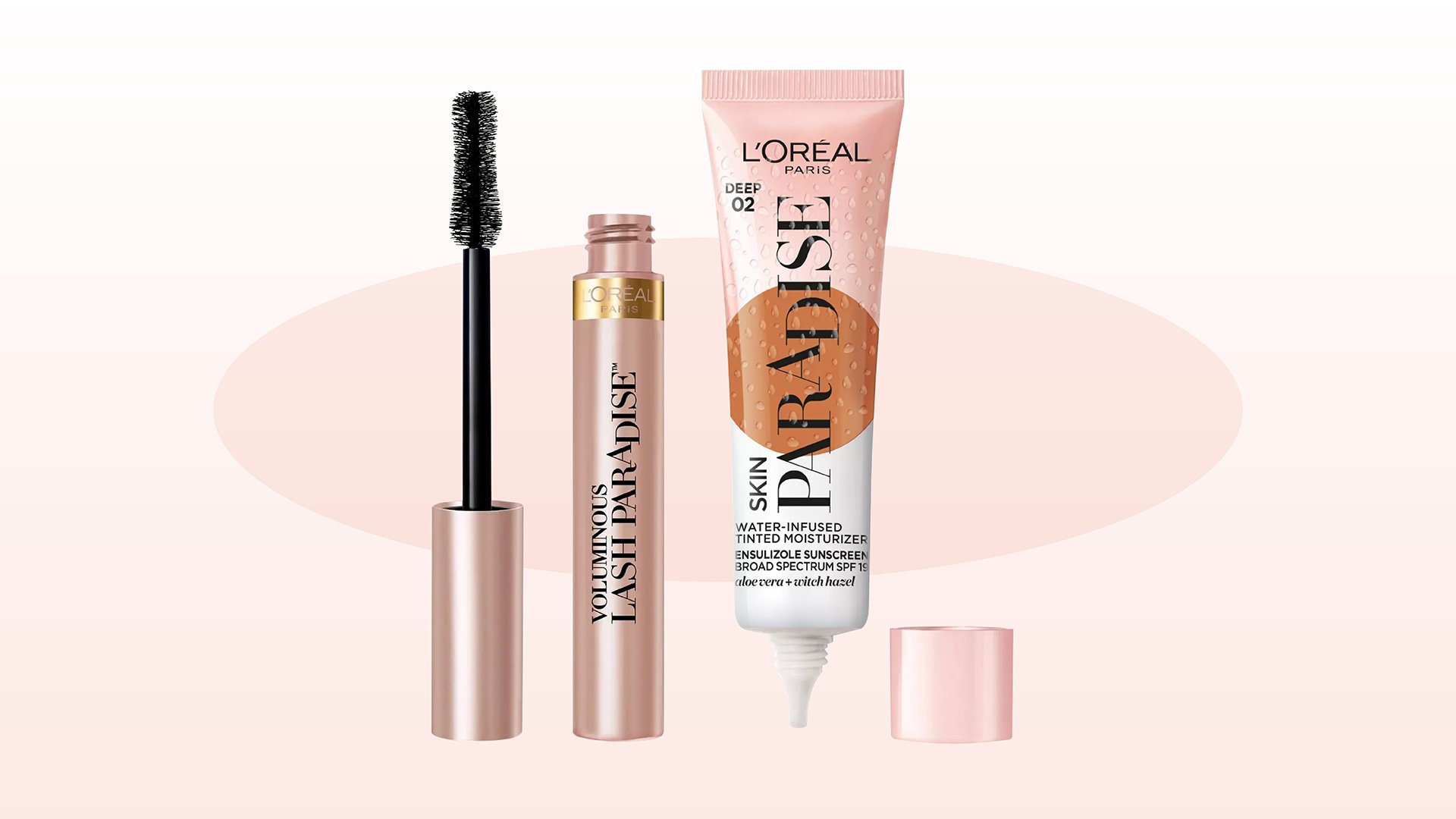 makeup trends
The Ultimate Makeup Duo to Prep for Paradise
While tanning on a tropical island (with SPF 30 or higher, of course) without a care in the world may seem like a far off dream at the moment, getting your skin and makeup paradise-ready is not impossible. We're happy to report that, in fact, it's never been easier. Because whether you're simply hopping on a video call with friends, planning a mini stay-cation or just need to set aside a few minutes of me-time, getting your glam on can instantly transport you to a calmer state of mind. To get in vacation mode from the comfort of your own bathroom, keep reading, because we're breaking down the two products you absolutely need prep for paradise — whatever that looks like for you. And, they're both available at Ulta.
Prep Your Skin, First
Unless you live in warm weather year-round, a just-walked-off-the-beach glow may seem unrealistic in the middle of winter. But here's the good news: prepping your skin with the right products can make you look and feel dewy and fresh. After washing your face and applying your favorite serum, reach for the L'Oréal Paris Skin Paradise Water Infused Tinted Moisturizer. The name really says it all — the moisturizer meets foundation meets sunscreen (it contains SPF 19!) is like paradise in a bottle.
The formula, which is infused with hydrating aloe and witch hazel, has a super lightweight consistency and can be rubbed in with just your fingertips so you can get your complexion looking even, smooth, hydrated and radiant in seconds. The best part? Because all vacation should be stress-free, don't worry about this product irritating your skin. It's great for sensitive skin and is non-comedogenic, meaning it won't clog pores or cause breakouts. And it comes in a sleek on-the-go tube so that when you're ready to take that trip to your destination paradise, you can pack it away with ease.
Prep Your Lashes, Second
Once your skin is good to go, it's time to turn your attention to your lashes. Because let's be honest, a few swipes of mascaras is all you really need to feel glammed up once your skin has that radiant sun-kissed-in-paradise glow. To get fuller lashes, emphasize the eyes and serve up a little bit of drama— our go-to is the L'Oréal Paris Voluminous Lash Paradise Mascara. It comes in four different shades: Blackest Black, Mystic Black, Black and Black Brown, which are all great for a more natural look. Just wiggle the brush from the root to the tip of your lashes. Layer on more coats to bring on all the volume and length!
Feel free to add on a little bit of blush or swipe on a lip gloss, but this tinted moisturizer and mascara combo will have you prepped for paradise in just two, easy steps.
Next: I Have Combination Skin and I Put the L'Oréal Paris Skin Paradise Water Infused Tinted Moisturizer to the Test
Discover more tips & tricks
Keep your skin happy
See all articles
Shop Featured Makeup products
Discover More