makeup trends
How to Get a Glazed Donut Highlight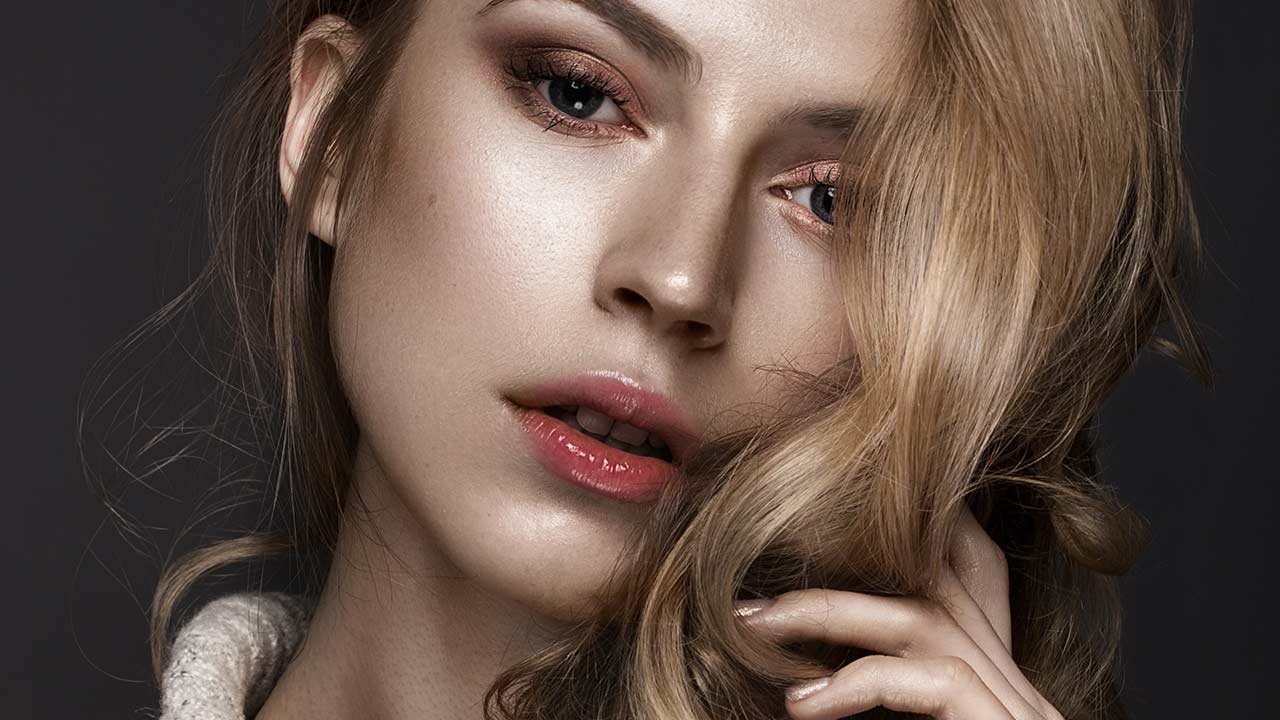 You probably thought you'd never see the day where you actually wanted to look like a pastry, but guess what? That day has come. An intense highlight has been a major makeup trend for a while now, and things are only becoming more extreme. Rather than use highlighter to create a subtle glow, all of your favorite makeup artists and influencers are sporting illuminated cheekbones that have them resembling glazed donuts. Yes, really—just like the ones at your favorite coffee chain. Just imagine the glisten on your go-to breakfast food, and you'll see exactly why it's inspiring a beauty trend. To translate the look to your face makeup, all you need to do is follow our step-by-step guide below. Now, get ready to glow like a glazed donut.
Step #1: Pick an Illuminating Primer
As far as achieving a glazed donut highlight goes, your highlighter is obviously the most essential aspect. But that doesn't mean you should skip out on primer. With the right primer pick, you can actually intensify your highlight even more, plus, this can help ensure your highlight wears evenly. Before you break out the rest of your makeup, smooth on a thin layer of the L'Oréal Paris Infallible Pro Glow Lock Makeup Primer, which illuminates and hydrates skin for a lasting glow finish. 
Step #2: Brighten Your Base
Once your face is prepped, you can get to work on creating a base—i.e. applying foundation—for your highlight. And of course, your base can glow, too. Using a makeup blender, like the L'Oréal Paris Infallible Blend Artist Foundation Blender, apply the L'Oréal Paris Infallible Pro Glow Foundation. Trust us—the radiant finish will pair perfectly with your glazed donut highlight.
Step #3: Try a Shade Too Light
Don't forget to cover up dark circles. Instead of reaching for a concealer that perfectly matches your foundation, try one that's a shade or two lighter—this can help brighten your under-eye area even more. Apply the L'Oréal Paris Infallible Pro Glow Concealer in triangle shapes underneath your eyes, and use the L'Oréal Paris Infallible Blend Artist Concealer Blender to blend out.
Step #4: Load Up on Luminous Highlighter
Now it's time for your first highlighter. And yes, that means you'll be wearing more than one! In order to turn up the intensity on your highlight as much as possible, you'll layer one highlighter over another, starting with a liquid. Using your fingers, dot the L'Oréal Paris True Match Lumi Glow Amour Glow Boosting Drops in Golden Hour (glazed donuts are golden, after all) above your cheekbones, down the bridge of your nose, under the arch of your brows, around the inner corner of your eyes, and above your cupid's bow.
Step #5: Pack on Powder Highlighter
If you thought your highlight was shining bright already, you just wait. Packing a powder with lots of shimmer on overtop has multiple purposes, including increasing how illuminated your face looks. Not only are powder highlighters one of the best ways to get a dramatic glow, but they can also help lock the liquid underneath in place. Go ahead and use a fan brush to apply the L'Oréal Paris True Match Lumi Shimmerista Highlighting Powder in Sunlight anywhere you used liquid highlighter.  
Step #6: Set with a Makeup Setting Spray
Once you've reached the right level of glaze, you're almost done! There's only one more thing to do. You could skip this step, but since you likely won't want your face to fade after only a few hours, it's best not to. Plus, making sure your makeup is set in place is all too easy. Instead of using a face powder (they often have a matte finish!), grab the L'Oréal Paris Infallible Pro-Spray & Set Makeup Extender Setting Spray and give your face a few spritzes to ensure the makeup look lasts and you don't lose your glazed donut highlight way too soon.
Interested in more beauty looks inspired by sweets? Not a problem. Check out our article on How to Get a Sweet Cotton Candy-Inspired Hair Color.
Discover more tips & tricks
Keep your skin happy
See all articles
Shop Featured Makeup products
Discover More