makeup looks
Easy Ways to Switch Up Your Makeup Routine This Winter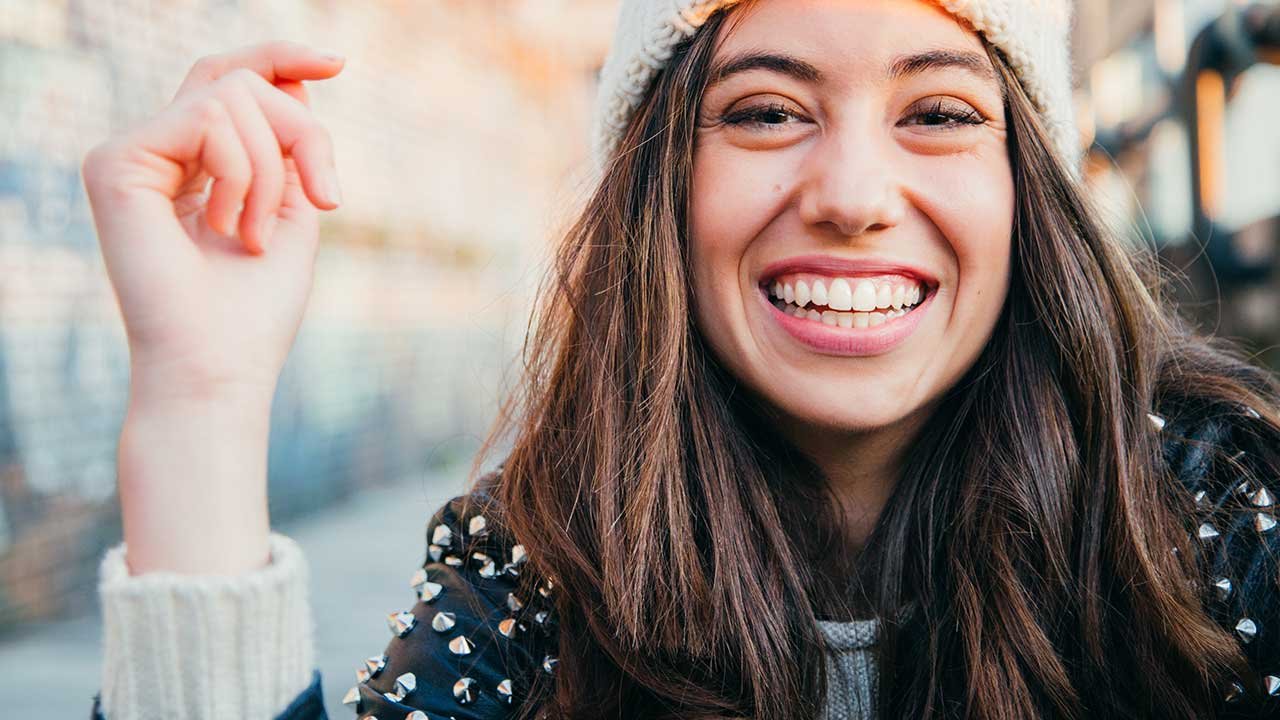 As winter kicks into high gear with frigid-beyond-belief temps, it only makes sense that you'd want to swap out some of your makeup shades with ones more suited to the season. From lightweight foundation to color-correcting concealer to jewel-toned eye shadow and to deep red lipstick, it's time to pack up all of your super-warm, shimmery hues in favor of colors that will truly take your makeup look to the next level. Consider this permission to add lots of new products to your makeup routine this winter! Follow these tips to switch up your makeup and look gorgeous as it snows outside.
Winter makeup tip #1: MYSTIFY IN MATTE
While we love shimmery makeup as much as the next girl, we prefer to rock matte hues when the thermometer hits oh-so-close to zero degrees. Shimmer looks amazing during summer, but there's just something about how matte pops against gray skies. Whether you're reaching for bronzer, highlighter, eye shadow, or lipstick, now is as good a time as any to try that matte shade you've been eyeing in the makeup aisle for so long. In need of some recommendations? Try the L'Oréal Paris Colour Riche Colour Riche Monos Eyeshadow (which comes in a variety of matte hues) and L'Oréal Paris Colour Riche Matte Lipstick.
winter makeup tip #2: PAINT YOUR PUCKER
Lipstick lovers, rejoice! When winter hits, it's the perfect excuse to finally try all of the wine-colored lipsticks that have been showing up on runways and city streets. While nudes and reds will always have a place in our makeup bag year-round, winter calls for wearing oxblood, plum, burgundy, violet, and even brown. Give it a try—we're pretty sure you'll fall in love! Use the L'Oréal Paris Infallible Pro-Matte Liquid Lipstick in Stirred to get the look.
winter makeup tip #3: CHOOSE A LIQUID FOUNDATION
Who wants to feel like they're wearing a ton of makeup when you're all bundled up in sweaters and scarves? Plus, there's nothing worse than having your face look all cakey. When it comes to foundation, put the powder down. Opt for the L'Oréal Paris Infallible Pro Glow Foundation, a liquid foundation with a radiant finish.
winter makeup tip #4: CONCEAL LIKE A PRO
Winter's harsh weather can really do a number to your skin (the horror!). Enter color correcting. With the right pastel concealer shades, you can conceal dark circles, redness, and other color imperfections you don't want the world to see. Try the L'Oréal Paris True Match™ Color Correcting Crayons, which come in five shades, then follow up with the L'Oréal Paris True Match™ Super-Blendable Multi-Use Concealer that most closely matches your skin tone and undertone.
winter makeup tip #5: WEAR JEWEL TONES ON YOUR EYES
In addition to using deeper lipstick hues this winter, it's also worth switching up your eye makeup, too. Think: jewel-toned eye shadows, eyeliners, and mascaras for the ultimate bright-eyed look. So pretty, right? To get you started on your quest for a gorgeous winter wonderland-ready look, pick up a couple tubes of the L'Oréal Paris Infallible Paints Eye Shadow, in shades like Army Camo, Mistress Noir, and BRB Blue.
winter makeup tip #6: GET ALL MATCHY-MATCHY
Oftentimes, you'll hear that matching is a total makeup no-no. But this year, wearing the same shade on your eyes, lips, and even cheeks is totally on trend. Whether you want to match up two elements of your look or be a little more daring and go for a matching shade on all three, opting for a monochrome look this winter can be the very best way to dress up your face for a super-chic, stylish finish.
winter makeup tip #7: GO FOR THE GOLD
We might have told you to steer clear of shimmery shades during the winter months, but gold is one the exception to that rule. Always in style and always beautiful, gold eye shadows have the ability to take a classic smoky eye to a whole new level. Whether you want to rock it to a party or to work, this look is will knock everyone's socks off. Try the L'Oréal Paris Infallible Paints Metallic Eye Shadow in Brass Knuckles. Get gleaming!
For more winter makeup tips, here are The Prettiest Winter Makeup Ideas.
Discover more tips & tricks
Keep your skin happy
See all articles
Shop Featured Makeup products
Discover More