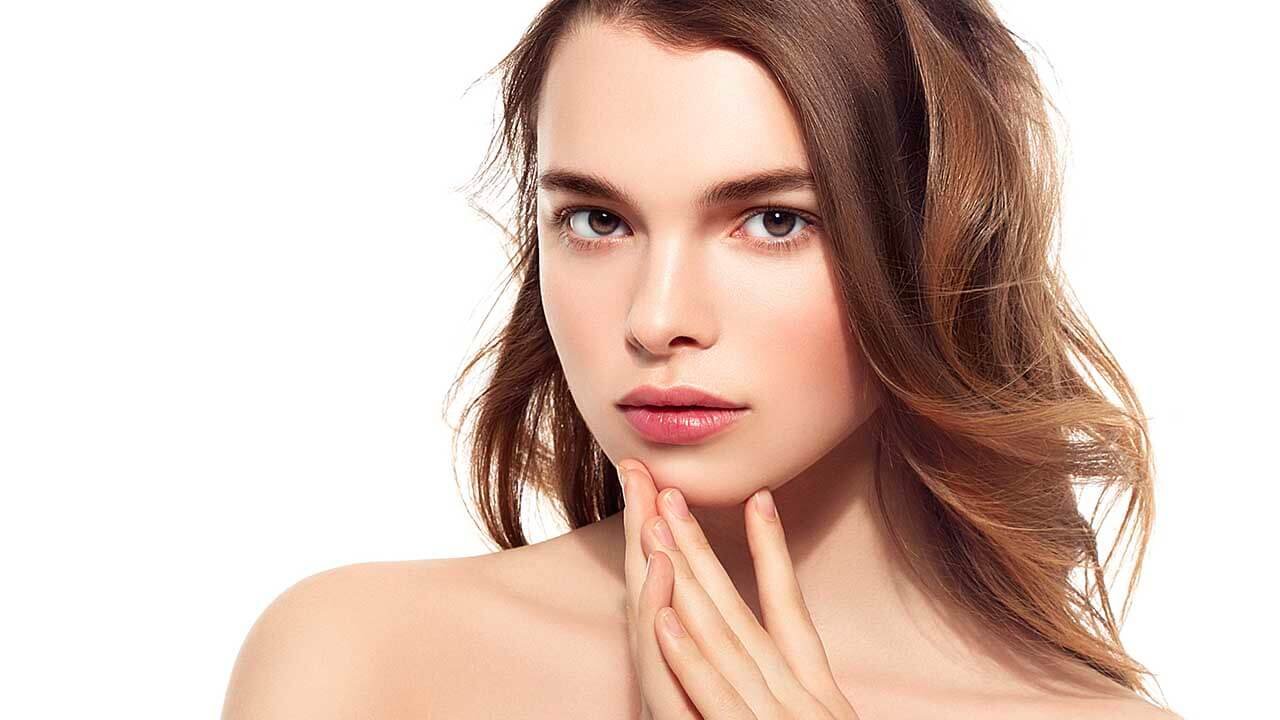 makeup looks
How to Use Cream Makeup
Few things are more disheartening than looking in the mirror at the end of a long day and realizing that most of your makeup has melted off your face. But don't fret just yet—cream makeup is here to save the day. With cream formulas, dewy skin is at the tip of your fingertips. With a lightweight consistency that's both buildable and blendable, getting luminous skin that lasts all day has never been easier to achieve. Ready to upgrade everything from your eye makeup to your face makeup? Here's how to use cream makeup products:
Cream Makeup Tip #1: Choose the right products for your skin type
Those with dry skin are probably already pros when it comes to liquid and cream products, but those with oily skin are probably used to staying away from cream products in order to avoid that mid-day T-zone shine. But when it comes to cream makeup, those with oily skin actually have a few options. Either opt for matte cream products or set your makeup with L'Oréal Paris Infallible Pro-Sweep & Lock Loose Setting Face Powder.
Cream Makeup Tip #2: Prime your skin
One of the biggest selling points of cream makeup is that it can be worn year-round. And whether it's a dry winter or a humid summer, it's important to apply makeup primer prior to cream makeup application. In addition to helping your makeup last in the heat and not dry out, the right primer can also address some of your specific skincare concerns underneath your makeup.
Cream Makeup Tip #3: Consistency is key
It's important to stay consistent with textures when applying any face makeup—that means powders on powders or, in this case, creams on creams.
A cream blush is the perfect way to attain a flush so natural it won't even look like you're wearing any. And cream blush sticks just made it easier than ever. Swipe L'Oréal Paris Infallible Longwear Blush Shaping Sticks on each cheek, blend with your fingers, and watch as the pop of color in the apples of your cheeks lasts all day long. Not to mention that the dewy finish of a cream blush will make your skin look healthy and hydrated.
The perfect way to accentuate that cream blush? A cream highlight, of course. The smooth texture of highlighters like the L'Oréal Paris Infallible Longwear Highlighter Shaping Sticks make them perfect for blending.
Cream Makeup Tip #4: Blend, blend, blend
Highly pigmented and easy to control, cream products work best to mimic the shadows of your face when it comes to contouring, and the L'Oréal Paris Infallible Total Cover Concealing and Contour Kit is your one stop shop for youthful-looking skin. The four neutral creams can be used individually or combined to create a custom color. Start with the shade that best matches your skin to conceal any dark spots, blemishes, or scars. Next, use darker and lighter shades to add dimension to your skin. Blend with the L'Oréal Paris Infallible Blend Artist Foundation Blender for a seamless finish.
Cream Makeup Tip #5: Don't be afraid to experiment
Whether it's a bold brow or bright lip, cream makeup lets you have fun with makeup without the fear of smudging.
L'Oréal Paris Brow Stylist Frame and Set comes with an angled brush and spoolie, perfect for shaping your arches just the way you want them. The lightweight pomade helps lock in your brows for up to 24 hours. And if you're going for a bold lip color, a creamy lip liner prevents your lip color from feathering. Try the L'Oréal Paris Colour Riche Lip Liner in Truly Burgundy or Always Red the next time you want to rock a statement lip all day long.
Cream Makeup Tip #6: Create foolproof eye makeup looks
If dark lips and ultra-shaped brows aren't your look, it doesn't mean cream makeup is not for you. Whether you're going for a smoky eye or just a subtle shine, cream eye shadows are long-lasting without sacrificing pigment. And if you're an eyeshadow novice, cream eyeshadow is here to take the intimidation out of creating a stunning eye look. Just dab a little on your finger and rub it gently on your lid. It's as easy as finger-painting.
Partial to powders? Here's How to Use Powder Face Makeup.
Discover more tips & tricks
Keep your skin happy
See all articles
Shop Featured Makeup products
Discover More