makeup looks
Turn Your Cat Eye into the Easiest Halloween Costume Ever
October 04, 2019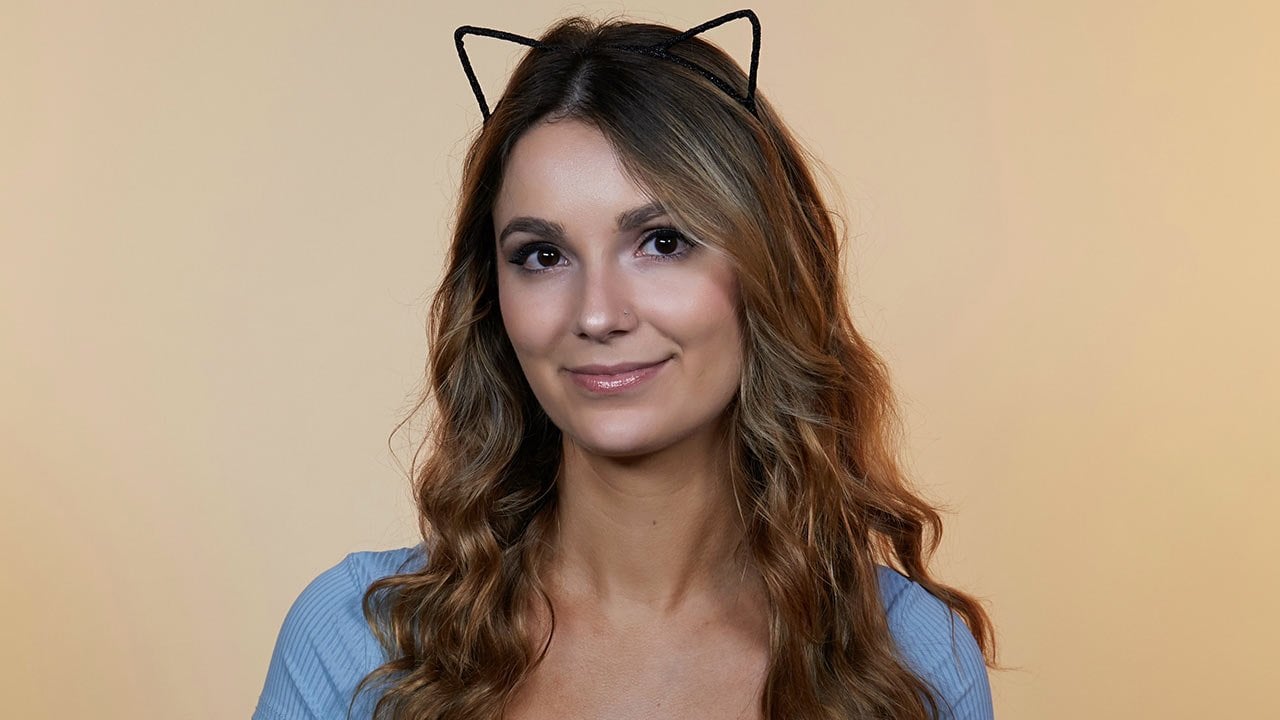 The fear of having to find a last-minute Halloween costume may leave you wanting to hide under the covers, but don't get spooked just yet! Sometimes the best Halloween ensemble is one that's tried and true. Instead of letting your costume dilemma become a cat-astrophe, consider taking a trick (or treat) from one of the most iconic Halloween looks of all time. With the help of our L'Oréal Paris Halloween Makeup Kit, Infallible Flash Cat Liquid Brush Tip Eyeliner with Limited Edition Cat Ear Headband, you can transform yourself into a purr-fectly on-trend feline in just two simple steps! Who says Halloween makeup has to be hard? Grab your eyeliner and head to your vanity, then follow the steps below to create a look that's guaranteed to be the cat's meow.
HOW TO BECOME A CAT IN 2 SIMPLE STEPS
Becoming a cat is as simple as one, two—and that's it! Follow the steps below to embrace your inner cattitude.
STEP #1: LINE YOUR EYES
Reach for the L'Oréal Paris Infallible Flash Cat Eye Waterproof Brush Tip Liquid Eyeliner in Black, which is included in the kit, because it's time to create your cat eye! First, detach the removable winged eyeliner stencil and position the open part so that it's aligned with the outer edge of your eye, laying it flat against your skin. Then, fill in the stencil with the brush tip of your black eyeliner pen to create a perfect wing. Carefully lift the stencil to reveal your wing, taking care not to smudge your not-yet-dry eyeliner in the process. Repeat on the other eye.
Then, create a thin, sleek line along your upper lash lines, connecting the line with your wing for a seamless look. Your cat eye is complete! Bonus: The long-lasting, waterproof liquid formula won't smudge throughout the night.
STEP #2: PUT ON YOUR EARS
All that's left to complete your transformation? Your cat ears, of course! Position the included cat ear headband on your head, securing it into place with a few bobby pins. Disclaimer: Nine lives not included.
HOW TO COMPLETE YOUR EASY CAT MAKEUP LOOK
Chances are you'll be wanting to leave the house sporting more than just eyeliner. To complete your simple cat makeup look, follow the steps below.
STEP #1: CREATE A FLAWLESS COMPLEXION
Cover any imperfections and give yourself beautiful, perfect skin with the help of the L'Oréal Paris Infallible Up to 24HR Fresh Wear Foundation, Lightweight. Use the L'Oréal Paris Infallible Blend Artist Foundation Blender to apply and buff out the foundation, building it to full coverage for the occasion.
STEP #2: ADD COME COLOR
Bring a little life to your complexion by defining your features with the warmth of a bronzer. Apply the L'Oréal Paris True Match Lumi Bronze It Bronzer to the hollows of your cheeks, temples, jawline, and sides of your nose.
STEP #3: COAT YOUR LASHES
You aren't done with your eyes just yet! A few coats of mascara is a must for this look. Layer your lashes in the L'Oréal Paris Unlimited Lash Lifting and Lengthening Washable Mascara in Blackest Black.
STEP #4: PERFECT YOUR BROWS
A little bit of eyebrow makeup goes a long way, and you'll want to take that to heart for this Halloween makeup look. Sweep the L'Oréal Paris Brow Stylist Boost & Set Brow Mascara through your eyebrows to boost volume and keep your hairs in place.
STEP #5: PAINT YOUR POUT
Moving onto your lips, you'll want to add subtle color as to not take away from your cat eye makeup. Use the L'Oréal Paris Rouge Signature, Lasting Matte Liquid Lipstick in I Tease to do just that.
STEP #6: SEAL YOUR LOOK
We're almost done! You wouldn't want all your hard work to go to waste, would you? Set your makeup look with the L'Oréal Paris Infallible Pro-Spray & Set Makeup Extender Setting Spray.
Next up: If you love a cat-centric look but prefer something a little less subtle, head over to our article, How to Create a Chic Cat Makeup Look for Halloween.
Discover more tips & tricks
Keep your skin happy
See all articles
Shop Featured Makeup products
Discover More