makeup looks
4 Eyebrow Makeup Tips For Men
Get your best brows with these pro tips!
January 07, 2022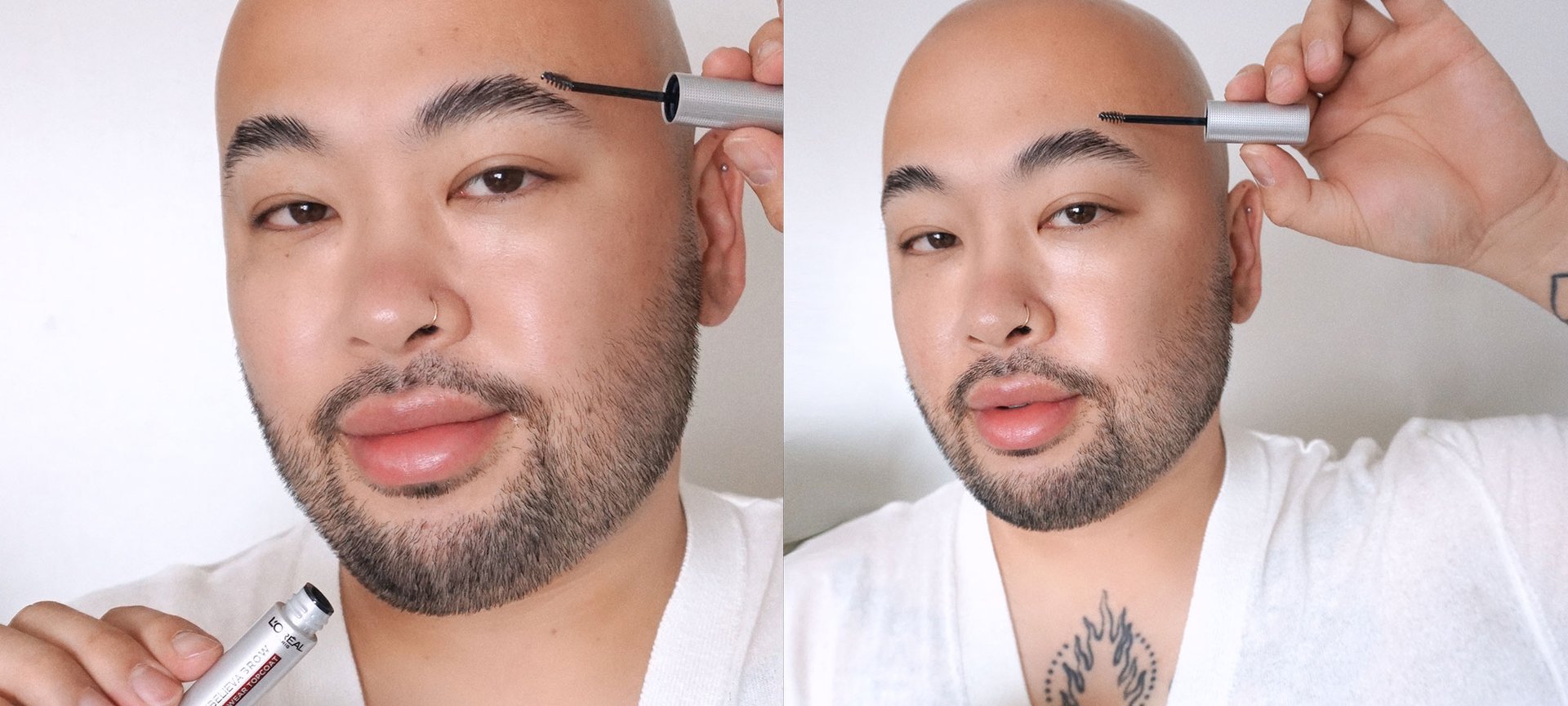 When it comes to men's grooming, eyebrow grooming currently tops the list of the most popular beauty-related trends that men are looking to take part in. We chatted with the experts at L'Oréal Paris, to discuss the latest beauty trends, including best tips for how men can use eyebrow makeup to give them the look they desire. Read on to find out how to fake fuller, more even eyebrows.
1. Normalize Makeup for Men
While you might not want to precisely mirror makeup styles that women typically wear — think trendy, laminated brows — (if you do, go for it!), that doesn't mean that makeup and grooming can't be adapted in a way that makes you feel more confident in your own skin. Just like for women, the goal with men is to be the best versions of themselves and put their best selves forward without looking like they have on any product. Invisible maintenance is kind of the realm where men want to be, so it's important that we normalize that. We need to normalize guys reaching for cosmetics or whatever makes them feel more whole.
2. Skip the Tweezers
The temptation to pluck a stray eyebrow hair or two is incredibly difficult to ignore, but once you start, it can be difficult to stop yourself from over-plucking. Leave the tweezers alone and don't take off hair. If you're going to do it, go to a professional to get a slight [eyebrow] threading or a little bit of wax, but don't do it yourself. Since men typically have full eyebrows, attempting to groom them yourself and potentially removing too much hair could leave you with an unnatural look.
3. Keep a Light Touch
Finding the right brow product shade and formula is essential in order to make your filled-in brows appear natural. The experts advise that you pick a brow pencil that's one shade deeper than your brow hair. The L'Oréal Paris Brow Stylist Definer Waterproof Eyebrow Mechanical Pencil is great for beginners because it has an ultra-fine tip to help you create realistic hair strokes. When it comes to actually filling in the gaps, always start where the arch is and not the beginning of the brow — it will be too heavy and noticeable.
By filling in gaps starting at the arch, working your way to the tail and finishing off at the beginning of your brows, you'll likely avoid getting too heavy-handed. The key to flawless men's eyebrow makeup is making it look like you have hair. While men typically have full brows, areas of sparseness or unevenness is common. Rather than trying to recreate a new or ultra-defined shape to your brows, you simply want to fill in the gaps to fake fullness.
4. Make Eyebrow Gel Your Friend
If you're intimidated by the idea of filling in your brows with a brow pencil, or you're just looking for a one-and-done brow grooming step, combing through your eyebrows with a tinted eyebrow gel is a great way to go. The L'Oréal Paris Unbelievabrow Longwear Waterproof Brow Gel helps you sculpt and shape your brows easily. Use the built-in spoolie to blend the gel with your natural brow hair for a look that stays put all day.
If you find that your brows are pretty full but a bit unruly and you'd like something with long-lasting hold to set them in place, apply one coat of the L'Oréal Paris Unbelievabrow Longwear Brow Top Coat, Waterproof Universal Transparent which quickly sets the hairs without making them look harsh or feel crunchy.
Next: 10 Products To Include In Your First Men's Makeup Kit
Written by: Alanna Martine Kilkeary, Photo Credit: Juan Miranda
Discover more tips & tricks
Keep your skin happy
See all articles
Improve your routine
Show your new look more love:
makeup