makeup looks
8 Products That Will Help You Take Your Makeup from Work to Drinks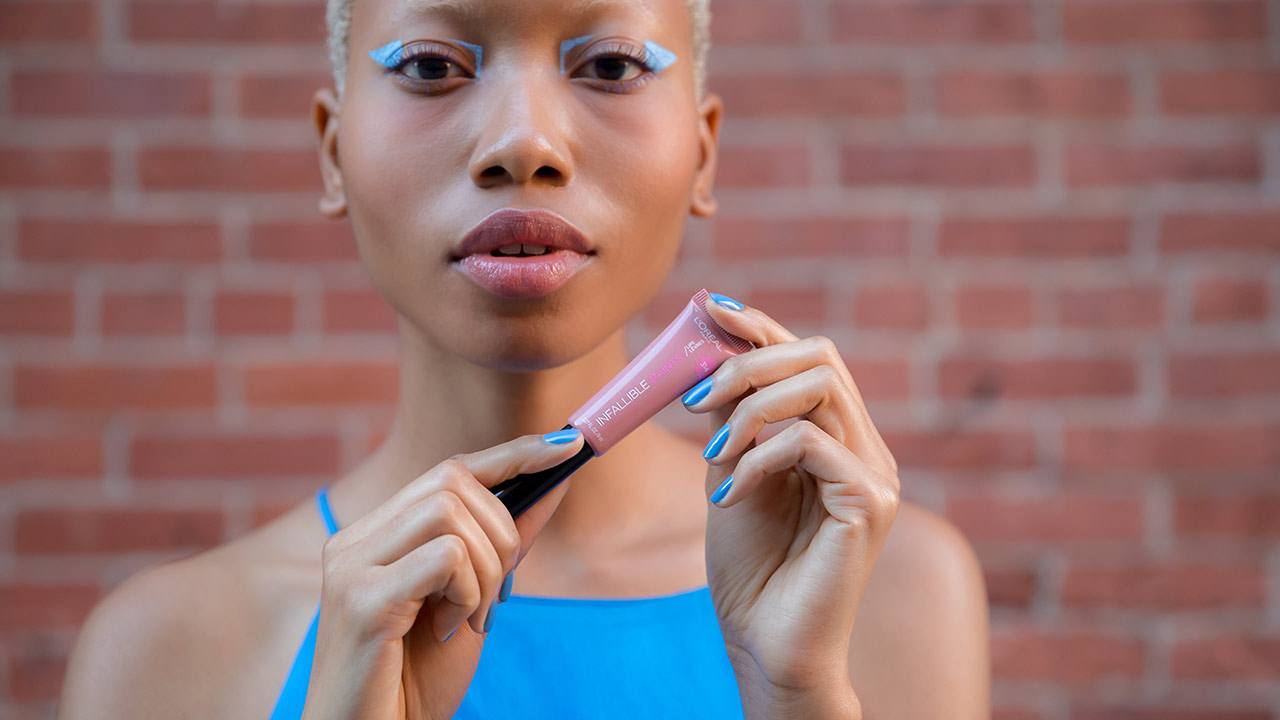 After spending the whole day cooped up in an office five days a week, one of the most fun ways to unwind is by going out to happy hour with you co-workers or friends. The thought of rocking eight hour-old makeup at the bar, though? That's not for us. But you can easily take your look from work to drinks by keeping a few key products on hand! So, without further ado, these are the skin care and makeup must-haves you should pack with you if you have after-work plans.
1. Micellar Water
Before you're ready to head out, start fresh. Remove dirt, oil, and makeup residue with micellar water, a gentle, no-rinse cleansing option. Micellar water is powered by tiny micelles—oil molecules—that act as a magnet to lift dirt, oil, and makeup up and away from the skin. Try the L'Oréal Paris Micellar Cleansing Water Complete Cleanser Waterproof – All Skin Types. Pack some cotton rounds with you as well. Saturate a pad with the micellar water and wipe the pad across your face. Easy as that!
2. Color Correcting Concealer
With a dab of strategically placed color correcting concealer under your foundation, you can help hide dark circles, redness, and more. The L'Oréal Paris Infallible Total Cover Color Correcting Kit comes with four pastel-hued shades (green, peach, yellow, and purple)—use your hue(s) of choice sparingly and blend, blend, blend.
3. Cushion Compact Foundation
Ain't nobody got time (or room) for makeup brushes, sponges, or extra bottles of foundation—and that's exactly why a cushion compact can be so useful. The L'Oréal Paris True Match™ Lumi Cushion Foundation, which is available in 12 shades, comes with a liquid foundation in a cushion. Just press the included applicator into the cushion and lightly tap it onto your skin to build coverage. Since the cushion compact comes with a mirror, you can easily apply it right from your desk.
4. Concealing and Contouring Palette
Nothing screams a put together face for a night out like chiseled cheekbones. But instead of packing up all your favorite bronzers and highlighters and trying to stuff them into your bag, bring a slim palette with you. The L'Oréal Paris Infallible Total Cover Concealing and Contour Kit comes with four flesh-toned concealer shades. All you have to do is use the lighter colors to highlight the tops of your cheekbones, the bridge of your nose, and your chin, then use the darker colors to contour your cheeks. Don't forget to blend it all out!
5. Blush
Nothing awakens your complexion quite like a rosy flush, right? Quite honestly, if you only have time to apply one makeup product before leaving the office, we think blush should be it! The L'Oréal Paris Infallible Paints Blush comes with four pink shades—brush the color of your choice onto the apple of your cheeks and along your inner brow bone to help brighten the appearance of your eyes.
6. Dual-Ended Eye Shadow
Want to create a statement eye look? Use a dual-ended eye shadow, like the L'Oréal Paris Infallible Paints Eye Shadow in Brown Sugar, for a super-easy smoky eye.
7. Volumizing Mascara
No statement eye is complete without a coat of mascara. To get the look, apply the L'Oréal Paris Voluminous Mascara by placing the brush at the base of your lashes and sweeping up to the tip.
8. Bright Lipstick
Sure, a nude lip might be office-appropriate, but why not have some fun with a bolder pout for your cocktail date? Whether you opt for a classic hot pink, like the L'Oréal Paris Infallible Paints/Lip in Fearless Fuschia, or take a walk on the wildly fashionable side with a light lavender, like the L'Oréal Paris Infallible Paints/Lip in Lilac Lust, your lips are sure to grab some major attention as you sip your martini.
There you have it, ladies: From desk to drinks, you'll be looking just as glamorous as if you had the luxury of getting ready from the comfort of your own home. Cheers to your new favorite post-work makeup routine!
Discover more tips & tricks
Keep your skin happy
See all articles
Shop Featured Skin Care products
Discover More