lip makeup
How to Do Unicorn Lips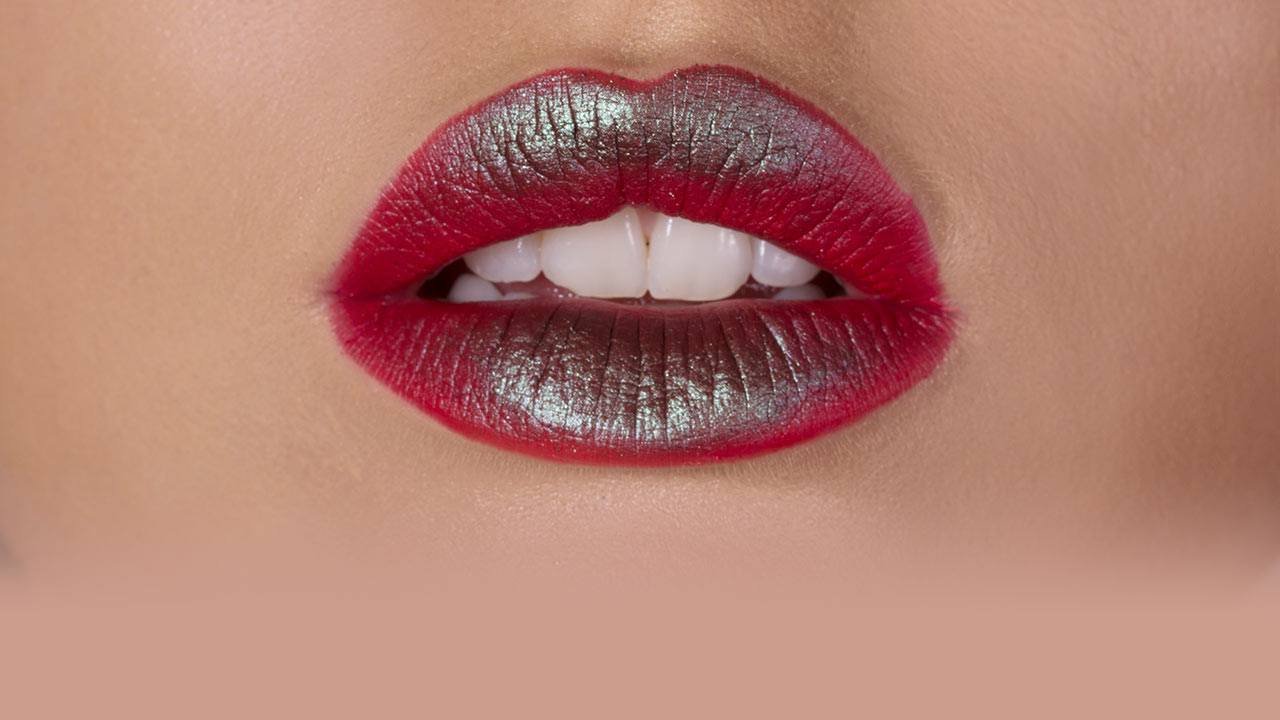 These days, unicorns are super-trendy. Whether it's knick-knacks, clothing, accessories, office supplies, or hair and beauty looks, unicorns are just about everywhere. In fact, if you scrolled through your social media feeds, chances are you'd see a few posts about these beautiful mythical creatures! One of our favorite beauty trends to have come out of the unicorn craze is sparkly, unicorn-inspired lips. Want to rock the holographic look yourself? Keep reading to find out how to try this trend with this full-face look.
How to Do Unicorn Lips
This super-shimmery trend might seem complicated at first glance, but it's actually not that difficult. Just follow our guide to unicorn lips below!
What you'll need:
L'Oréal Paris Colour Riche La Palette Lip in Plum
Lip scrub
Lip primer
Get the look by following these simple steps:
Step 1: Prep your pout. When you're wearing a sparkly lip color, you'll want to work with lips that look as smooth as possible. So to begin, use a lip scrub to help slough off any dead skin cells from the surface of your lips.
Step 2: Apply primer. To help create an even base as well as to ensure your unicorn-inspired lip look stays in place, dab on a lip primer. You can also use a teeny bit of foundation or concealer in a pinch.
Step 3: Paint your lips in color. Brush on shade #7 from the L'Oréal Paris Colour Riche La Palette Lip in Plum. It's a creamy plum. Using a brush—rather than your fingers—will help make your application more precise.
Step 4: Add your shimmer. Over your purple hue, apply the highlighter shade (#8) from the palette—you now have your unicorn-inspired lip!
How to Complete Your Unicorn Lips Look
Since the unicorn makeup trend is pretty bold, keep the rest of your face subdued. Let your lips be the star!
Step 1: Prime your complexion. The first step in your face makeup routine? Primer, of course! Smooth a thin layer of the L'Oréal Paris Studio Secrets™ Professional Magic Perfect Base all over your face.
Step 2: Color correct and conceal. Don't pastel-hued color correcting concealers remind you of a unicorn, too? Using the L'Oréal Paris Infallible Total Cover Color Correcting Kit, apply your shades of choice to conceal any imperfections (remember: green can help neutralize redness, peach can help disguise dark circles, purple can help hide dullness, and yellow can help mask discoloration). Follow up with the concealer shade that most closely matches your skin tone from the L'Oréal Paris Infallible Total Cover Concealing & Contour Kit. Use the L'Oréal Paris Infallible Blend Artist Concealer Blender to apply your flesh-toned concealer for a seamless finish.
Step 3: Create your base. Since you want your unicorn lips to be the focal point of your look, choose a full coverage foundation to help create flawless-looking skin. Try the L'Oréal Paris Infallible Total Cover Foundation, which is available in 12 shades. Apply it with the L'Oréal Paris Infallible Blend Artist Foundation Blender. Put a small amount of foundation onto the blender, then dab and roll the foundation on your skin to blend it in.
Step 4: Line your eyes. Keep things simple by drawing a thin line of liquid black eyeliner, such as the L'Oréal Paris Infallible Paints Eyeliner in Black Party, flicking it upwards when you reach the outer corners of your lash line.
Step 5: Finish with mascara. You're almost there! What makeup look would be complete without some fluttery-looking fringe? Apply a coat of the L'Oréal Paris Voluminous Butterfly Mascara by placing the brush at the base of your lashes and gently sweeping up to the tip.
How to Take Your Unicorn Lips Off at the End of the Day
Once you've had your fun, remove all of your makeup by using the L'Oréal Paris Micellar Cleansing Water Complete Cleanser Waterproof – All Skin Types. Simply saturate a cotton pad with the micellar water and wipe the pad across your eyes, lips, and face.
Discover more tips & tricks
Keep your skin happy
See all articles
Shop Featured products
Discover More