face makeup
This Is Our Best Primer for Large Pores
February 14, 2020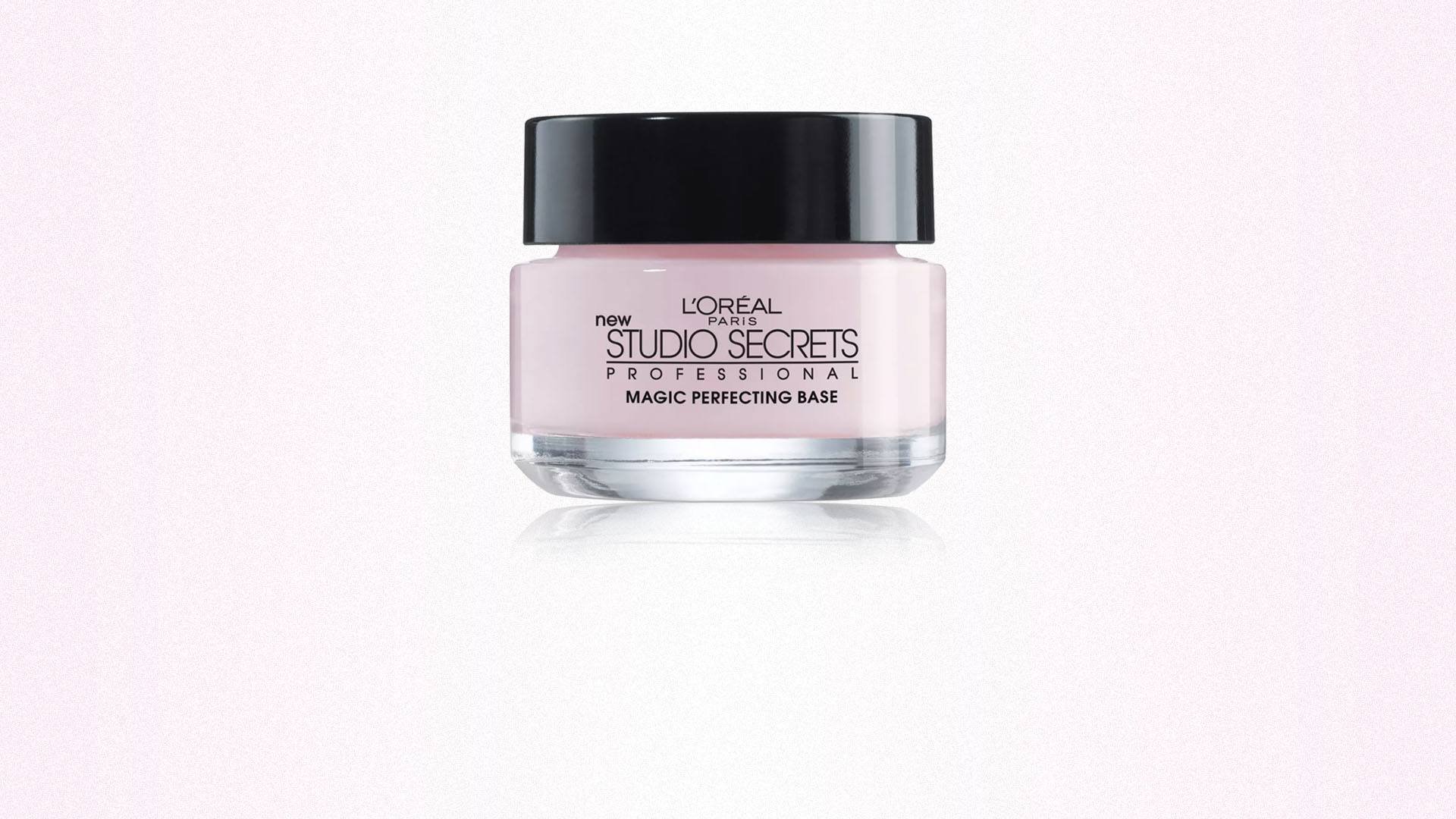 If you have large pores, you may be frustrated with the way they affect your makeup look. We understand your pain! Luckily, with the right makeup products, including the best primer for large pores, you can help minimize their appearance. Seriously! Before you head to Google in search of a pore-filling primer, we're here to tell you all about our holy grail makeup product for large pores: our very own L'Oréal Paris pore-minimizing primer. Interested? We thought you might be. Below, we're diving into all the details on our best primer for pores, as well as three other makeup tips for minimizing the appearance of large pores.
OUR BEST PRIMER FOR LARGE PORES
If you're searching for a minimizing pore primer, you've come to the right place. Allow us to introduce you to our best primer for pores, the L'Oréal Paris Studio Secrets Magic Perfecting Base. This silky, lightweight primer glides onto skin to minimize the look of pores and fine lines. Consider it the secret to perfect skin texture. The formula banishes imperfections and hides pores for a unified, matte finish that's flawless all day—and night. Even better, the primer is dermatologist-tested, non-comedogenic, and suitable for all skin types.
HOW TO USE OUR BEST PRIMER FOR LARGE PORES
Want to put our best primer for pores to use? Of course, you do! Follow the steps below, and you'll be well on your way to a pore-free complexion—at least until it comes time to remove your makeup.
Step #1. Prep your skin. It's ideal to apply this primer to bare skin. If you moisturize beforehand, make sure the formula has completely absorbed before reaching for your pore primer.
Step #2. Apply dot by dot. A little goes a long way! Pop a dot wherever you see fit (more on that in a moment), then blend the formula out using a gentle circular motion.
Step #3. Pick your spots. When it comes to where to apply your primer, you can apply it to your whole face or to targeted areas. To minimize the appearance of pores and blemishes, focus on the nose and cheeks. To mattify shiny areas, apply it to your T-zone. To smooth over fine lines, smooth it onto your under-eye area.
3 OTHER MAKEUP TIPS FOR LARGE PORES
Aside from using a pore-minimizing primer, there are a few other makeup tips and tricks that can come in handy when trying to disguise enlarged pores.
TIP #1: STICK TO MATTE FINISHES
We hate to be the bearers of bad news, but dewy, radiant products tend to emphasize the appearance of large pores. Yikes! When it comes to your face makeup, from blush to foundation, your best bet is to look for formulas that have a matte finish. Speaking of the latter, if you need a rec, you can't go wrong with the L'Oréal Paris Infallible Pro-Matte Foundation.
TIP #2: USE A MAKEUP BLENDER
Put your makeup brushes to the side—if you have large pores, a makeup blender will be your best friend. This is because makeup brushes can leave behind streaks that can emphasize the appearance of pores. No thanks! Instead, get a guaranteed seamless finish by effortlessly blending your products with a makeup blender, like the L'Oréal Paris Infallible Blend Artist Foundation Blender.
TIP #3: SET YOUR LOOK
When all is said and done, you certainly don't want your makeup products to budge throughout the day. To keep your look in place—and keep your large pores hidden—set your makeup with a few spritzes of a setting spray. As the last step in your routine, use the L'Oréal Paris Infallible Pro-Spray and Set Make-Up Oil-Free Setting Spray, to spray your face in "X" and "T" motions. Easy, right?
Next up: You know how to master pore-minimizing makeup tricks, but what about your skin care routine? That's where these Tips to Minimize the Appearance of Large Pores come in.
Discover more tips & tricks
Keep your skin happy
See all articles
Shop Featured Makeup products
Discover More