eye makeup
An Easy Makeup Tutorial for Upturned Eyes
Things are looking up.
November 08, 2019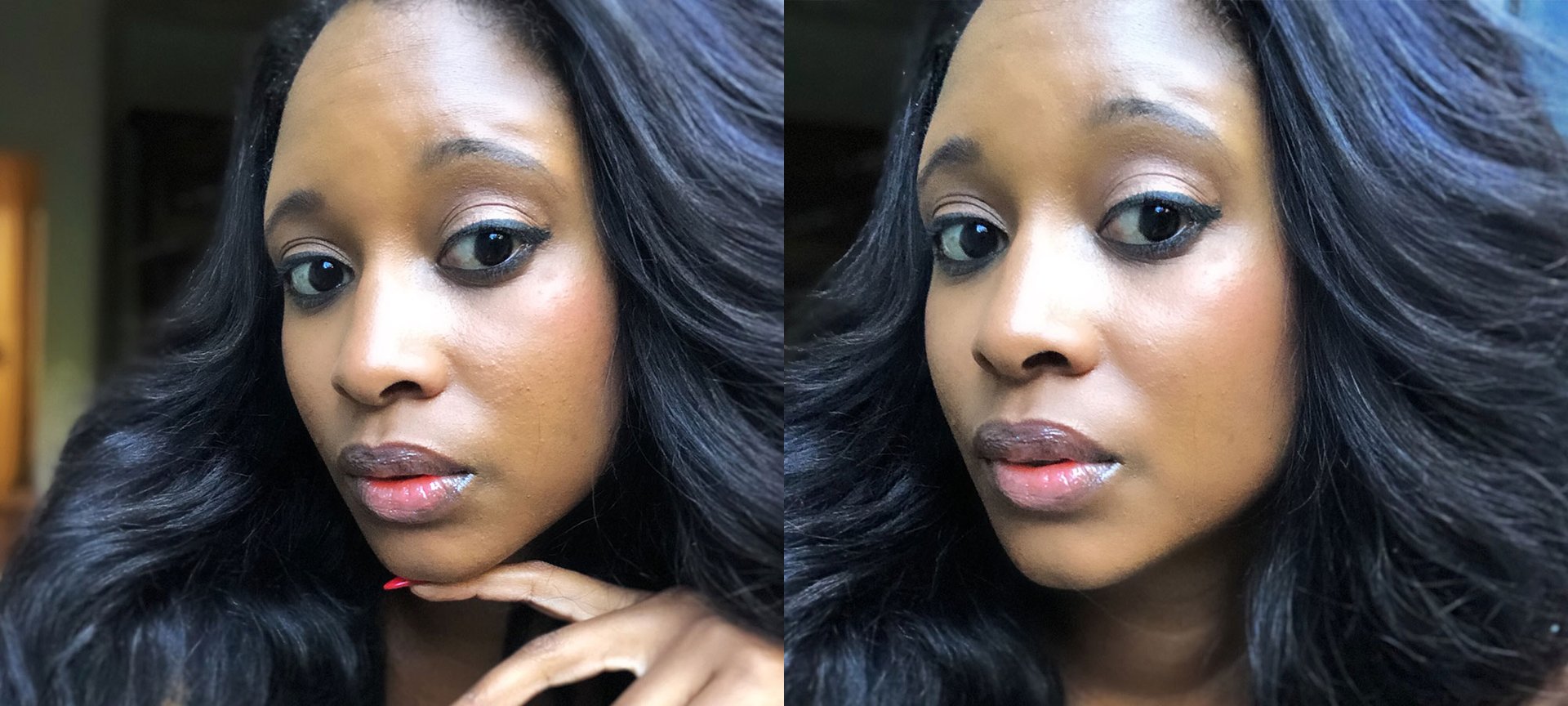 From a classic cat eye to intricate eye shadow trends, there are many elements to mastering eye makeup looks. However, one of the first steps to painting any gorgeous face is knowing how to identify and enhance your eye shape. If you have upturned eyes, learning how to flatter your shape can help you create an endless amount of easy eye makeup looks. Keep reading for a step-by-step tutorial for a head-turning eye makeup look for your upturned eye shape.

How Can You Tell If You Have Upturned Eyes?
While of course, all of our eyes are unique to our face, the upturned eye shape is fairly common and simple to identify. They have a classic oval shape with a natural upward lift at the outer corners of the eyes. Because of this lift, the lower eyelid appears much longer than the upper eyelid.


To check your shape, grab a mirror and examine your eyes closely. Picture an imaginary horizontal line that extends through both of your eyes. Do you notice the outer corners of your eyes sitting above the line? If so, you have upturned eyes. For more help, read our article, How to Determine Your Eye Shape in 2 Easy Steps.

How To Use Eye Makeup To Enhance Upturned Eyes
With upturned eyes, it's always best to flaunt makeup looks that emphasize and balance your beautiful shape. In this case, a
natural eyeshadow look
featuring dark shades will help to create that dynamic. Here's a step-by-step to help get the perfect look.
Step 1: Prime Your Eyes
With every eye makeup look, it's always essential to prime your lids. Use an eye makeup primer or your favorite concealer and foundation to give your eyes an even base for makeup application. This is key to keeping your eye shadow pigments vibrant for long-lasting wear.



Step 2: Apply A Neutral Base Color

Start by applying a neutral brown or nude eyeshadow like one from the L'Oréal Paris Colour Riche La Palette Nude on your lid and crease. Choose a shadow that is only a shade or two darker than your skin tone and build until it's blended evenly.

Step 3: Deepen Your Look
This step is all about adding dimension to your eyeshadow look. Choose a different neutral shadow that is a color two or three shades darker than your base. Blend the color onto your outer corner and into your crease until it transitions to your first eyeshadow seamlessly.
To really play up your eye shape, you can also blend this shade outward, for feline like-eyes. Either way, carry a bit of the color to your lower lash line for a coordinated look.

Step 4: Add Metallic Shimmer
Apply a shimmer shade at the inner corner of your eyes, giving this area just as much definition and emphasis as your outer corner. This will create an illusion of symmetry and a well-balanced eye makeup look.
Select an illuminating shade, like the L'Oréal Paris Infallible 24HR Eye Shadow in Bronzed Taupe, and apply it around your inner corner to open up your eyes.

Step 5: Line Your Lids
Eyeliner should enhance the symmetry of your upturned eye shape but too much can tend to make your eyes look smaller. Applying a thin line of the L'Oréal Paris Infallible The Super Slim Liquid Eyeliner in Black across your upper and lower lash line will give you a defined look without shrinking your eye size.

Step 6: Emphasize Your Shape With Winged Eyeliner
Turn up the drama on your upturned eye look by using a felt tip eyeliner like the L'Oréal Paris Matte Signature Liquid Dip Eyeliner, Waterproof on the upper lash line so it passes your outer corner for a soft winged eyeliner look.

Step 7: Shape Your Brows
Your eyebrows can either make or break your makeup look so it's important to know the best way to shape your eyebrows for your upturned eyes. For the most part, you'll want to keep your natural shape. Tweeze, wax or thread your eyebrows to remove stray hairs and create clean lines.

Step 8: Fill In and Set Your Brows
Now that your brows are shaped to your liking, you can start shading them in. We recommend using a brow pencil like the L'Oréal Paris Brow Stylist Definer Waterproof Eyebrow Mechanical Pencil to create hair-like strokes wherever you have any sparse spots. Then, use the pencil to soften your arch—a straighter brow shape can be super flattering when paired with upturned eyes. Brush on the L'Oréal Paris Unbelievabrow Longwear Brow Topcoat Waterproof Universal Transparent, in short, upward strokes to help set your brows.

Step 9: Pump Up The Volume
No look is complete without a set of volumized lashes, and the L'Oréal Paris Air Wear Air Volume Mega Mascara, Lightweight Mega Volume Washable will add some serious drama to your upturned eyes. Brush on a few coats for a fluttery lash look.

Step 10: Seal The Deal
Now that your gorgeous eye look is complete, seal it in place. Use the L'Oréal Paris Infallible Pro-Spray and Set Make-Up Oil-Free Setting Spray for all-day staying power.



Next: How to Make Your Eyes Look Brighter

Photo Credit: Lauren Paige Richeson

{ "@context": "https://schema.org/", "@type": "WebPage", "speakable": { "@type": "SpeakableSpecification", "cssSelector": ["speakable-content"] }, "url": "https://www.lorealparisusa.com/beauty-magazine/makeup/eye-makeup/upturned-eyes-makeup" }
Discover more tips & tricks
Keep your skin happy
See all articles
Shop Featured Makeup products
Discover More
{ "@context": "http://schema.org", "@type": "BreadcrumbList", "itemListElement": [ { "@type":"ListItem", "position": 1, "item": { "@id": "/", "name": "Home" } } , { "@type":"ListItem", "position": 2, "item": { "@id": "https://www.lorealparisusa.com/beauty-magazine", "name": "Beauty Magazine" } } , { "@type":"ListItem", "position": 3, "item": { "@id": "https://www.lorealparisusa.com/beauty-magazine/makeup", "name": "Makeup Tips For Every Look" } } , { "@type":"ListItem", "position": 4, "item": { "@id": "https://www.lorealparisusa.com/beauty-magazine/makeup/eye-makeup", "name": "Eye Makeup" } } , { "@type":"ListItem", "position": 5, "item": { "@id": "https://www.lorealparisusa.com/beauty-magazine/makeup/eye-makeup/upturned-eyes-makeup", "name": "upturned-eyes-makeup" } } ] }