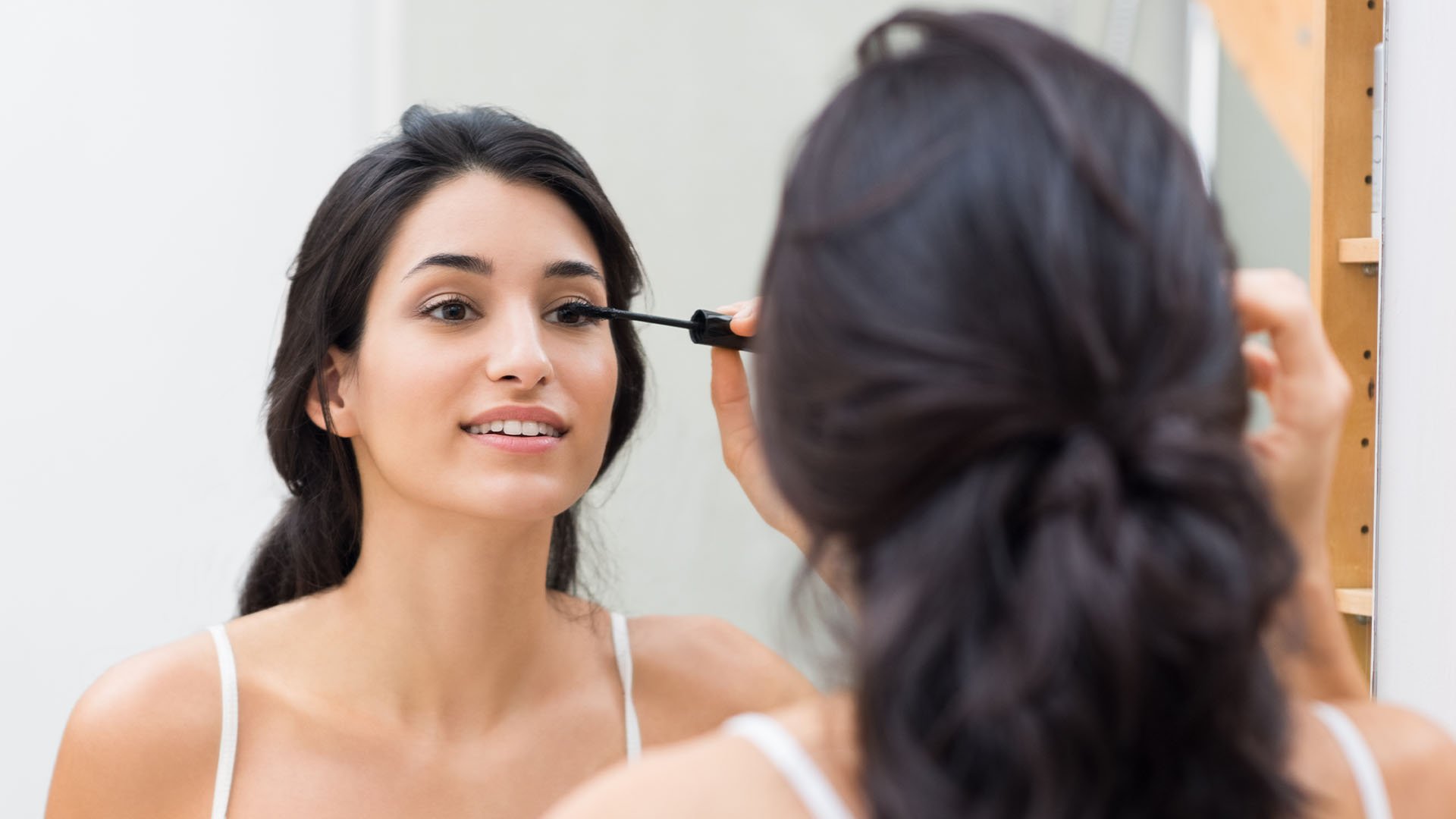 eye makeup
How to Get Longer Eyelashes With Beauty Hacks
If you make it a point to try what's en vogue when it comes to makeup trends, you probably know that long eyelashes are a must for your beauty look. They're flirty, sassy, and every bit as glamorous as you could imagine. This means if you weren't blessed with a lengthy fringe, you're probably on the hunt to find out how to get longer eyelashes.
The good news is, all you need is a few hacks in your eye makeup routine to score long eyelashes. No need to struggle with eyelash extensions or false eyelashes if you don't want to. Follow along as we share eight hacks to lengthen your lashes with ease.
HACK #1: HEAT AN EYELASH CURLER
One of the easiest ways to make eyelashes look longer starts with your tried-and-true eyelash curler. All you need to do is use a blow-dryer to heat your eyelash curler for 10 to 15 seconds. Once your beauty tool is nice and warm—but not too hot—curl your eyelashes as you normally would. The heat works in your favor to give your lashes a lasting curl, and your eyelashes will look longer if they're sweeping up toward your brows versus standing straight out. It's that simple!
Editor's tip: Not quite sure how to use a curler on your lashes? Learn How to Use an Eyelash Curler with our step-by-step guide.
HACK #2: CLEAN YOUR MASCARA WAND
If you want long eyelashes, don't skip out on removing excess product from your mascara wand. The excess product can work against you by allowing your lashes to clump together, which can get in the way when you want it to look like you have full, long eyelashes.
HACK #3: WIGGLE YOUR MASCARA WAND
Another easy way to get long eyelashes? Wiggling your mascara wand! You may have reservations about this technique out of fear of getting product all over your eyes, but this hack definitely lives up to the hype. Start by getting as close to your lid as possible and wiggle the mascara wand from the base to the end of your lashes. This will help evenly coat your fringe with mascara and leave you with a longer look.
HACK #4: USE AN EYELASH PRIMER
Think about it: Your foundation and eye makeup all work better with primer. So, why not continue the tradition with your mascara? Grab an eyelash primer, like the L'Oréal Paris Voluminous Lash Primer or the L'Oréal Paris Voluminous Lash Paradise Mascara Primer/Base to get the ball rolling. Just as you would with mascara, gently sweep your lashes from the base to the tip. Typically, lash primers have a light color, so you can tell once your eyelashes are completely coated. Follow up with your go-to mascara to enjoy long eyelashes.
HACK #5: COMB YOUR LASHES
Before you apply mascara, know this: Combing your lashes can go a long way in achieving the appearance of long eyelashes. This simple hack can limit the chance of any clumping later on when you apply your eye makeup products. For more tips on how to prevent clumps, head on over to our article, How to Avoid Mascara Clumping.
HACK #6: TRY YOUR HAND AT MINKING
Minking is a mascara technique that may be new to you, but when it comes to lengthening your eyelashes, it's one that's good to know. This method involves strategically using two different mascara colors to give the illusion of longer eyelashes. To start, coat your lashes in the L'Oréal Paris Bambi Eye Washable Mascara, Lasting Volume in Extra Noir. Next, sweep the tips of your lashes with the Black Brown mascara to amp up the length.
HACK #7: TAKE IT SLOW
As they say, slow and steady wins the race. When it comes to applying mascara, you always want to make sure that you're taking your time. By slowly sweeping your lashes with mascara, you can increase the intensity and take your length to the next level.
HACK #8: REACH FOR A LENGTHENING MASCARA
There are plenty of lengthening mascaras to choose from, but the right formula will help you achieve long eyelashes without a ton of fuss. Pick up a tube of the L'Oréal Paris Telescopic Original Waterproof Mascara to see for yourself. Designed with a precision brush and a waterproof formula that enhances the length of your lashes, you'll be able to get a long, clump-free look with a few swipes.
Congratulations, you've learned how to make your eyelashes longer! Now, you're ready to bat those lashes! If you're in the mood for more eye makeup hacks, here are 7 Hacks for the Perfect Cat Eye.
Discover more tips & tricks
Keep your skin happy
See all articles
Shop Featured Makeup products
Discover More