short hairstyles
Why the Big Chop for Natural Hair Is Trending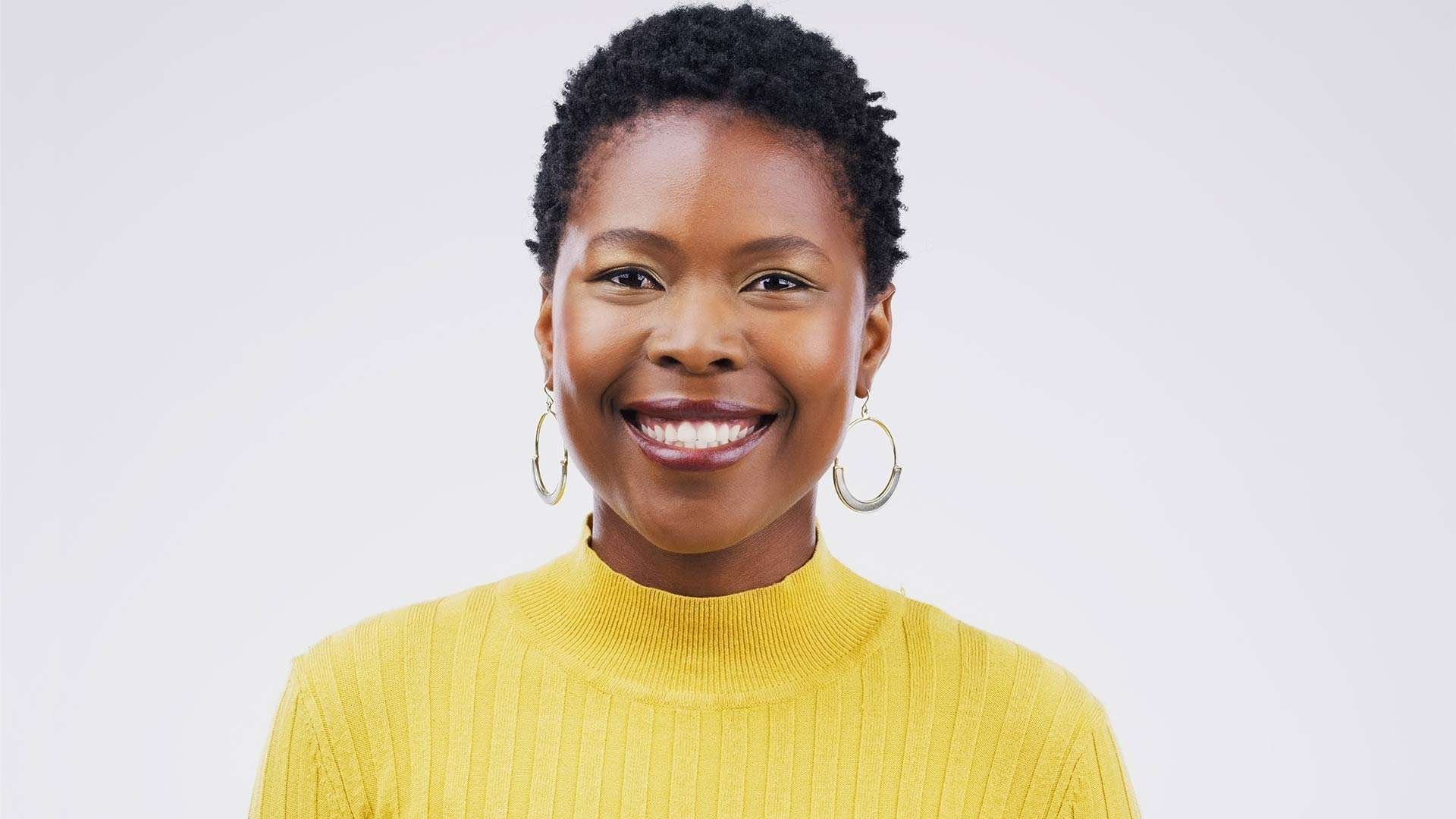 If you've grown tired of using hair relaxers, you may be ready to switch gears with the big chop. Known as the fastest way to completely transition to natural hair, the big chop is all about starting your textured hair journey in a way that minimizes wait time. Of course, this hairstyle trend is not suitable for everyone, so it's important to decide if this method is right for you. Not familiar with gorgeous big chop hairstyles? We've got you covered! Keep reading to learn everything you need to know about big chop hair.
WHAT IS THE BIG CHOP?
The big chop is the act of cutting off all of your chemically relaxed locks, leaving you with your natural texture. The true new beginning of a natural hair journey, this process makes it super easy to leave your relaxed locks behind in little to no time.
WHAT DOES THE BIG CHOP PROCESS ENTAIL?
You may think that the big chop is merely cutting off your straightened hair, but it's a bit more intricate than that. For starters, your stylist will begin the process by washing your strands to ensure that your hair is free of any product buildup that can manipulate the look of your natural texture. Next, they will part your hair into four even sections with all but one section clipped out of the way. Now, this is where things can get tricky. Your stylist will then identify the line of demarcation between your relaxed hair and natural texture and cut just below that line. Once your relaxed ends are gone, you'll be 100 percent natural!
Keep in mind, while some people love the idea of a DIY big chop, we wouldn't recommend it. Simply put, it can be a challenge to cut your own hair, especially if you don't have the right training to do so. Not to mention, if you're already nervous about rocking a shorter look, there is a chance that you can make a mistake and cut off more hair then you need to. Play it safe and trust your stylist to give you the big chop hair you desire.
IS IT BETTER TO DO THE BIG CHOP OR TRANSITION?
Now that you're well-versed about the big chop, you may be wondering if gradually transitioning natural hair is a better option. After all, both techniques will allow you to play with your natural texture. The truth is, it's really up to you. See, the big chop allows you to dive right in with your hair texture, which allows you to learn how to care for your natural locks as it grows. It's also ideal for those who love flaunting short hair. (Not sure if that's you? Check out these 19 Chic Short Hairstyles for Black Women.)
On the flip side, transitioning is a great option for those who are not too thrilled about cutting off a large portion of their hair at one time. Basically, it gives you total control of your length. You can ask your stylist to cut an inch or two of relaxed hair every few months or decide to cut off more. Not to mention, you have free rein to experiment with natural haircuts and hairstyles without the full commitment. The main downside is that you'll have to deal with two different textures, which can be difficult to manipulate when styling your hair. You'll also need to be extra gentle when caring for your locks since transitioning hair is more prone to breakage.
PROS AND CONS OF THE BIG CHOP
There's no denying that the big chop is a great way to bring your natural hair dreams to life. However, there are some facts about this trendy technique that you may want to consider before cutting off your locks. Here are five pros and cons you should think over.
Big chop pro #1: Easy to manage
As we noted above, the big chop leaves you with your natural texture, which can save you time during your hair care routine. Since you only have one texture to deal with, it's much easier for you to understand what your natural hair needs, instead of dealing with a transitioning mane.
Big chop pro #2: Low-maintenance hairstyles
Carefree, low maintenance styles your forte? The big chop will become your BFF in no time. Shortcuts and seamless styling go hand-in-hand, and when you add your curly locks into the mix, it only gets better. In many cases, all you need are heat-free hair-styling products like the L'Oréal Paris Advanced Hairstyle CURVE It Elastic Curl Mousse and a brush or comb to bring your desired big chop hairstyles to life.
Editor's tip: On the hunt for a hair-styling tool that can help define your natural texture? Learn How to Use a Curl Sponge on Natural Hair.
Big chop pro #3: Water will not ruin your hairstyle
Your days of running for cover during a rainstorm are over! While it's essential to keep your relaxed strands away from water for fear of your hair reverting to your natural texture, there is no need to worry once you opt for the big chop.
Big chop con #1: Your look will change
This one can be a pro or a con, depending on how you look at it. On the one hand, you'll have a brand-new look that's bound to turn heads. On the other, if you've grown accustomed to your long locks, getting the big chop can sometimes be more than you bargained for. Sure, you'll still look as gorgeous as you usually do, but it's possible that you may not like the way how short hair looks on you. You may want to see how your hair will look with a short wig to get a better idea of what you're in for before taking the plunge.
Big chop con #2: You'll need to be patient
Patience is key, no matter what technique you choose. While you are likely eager to explore the versatility of natural hairstyles, like it or not, some hairstyles require long hair, so you'll need to give your locks time to grow. Speaking of which…
DOES YOUR HAIR GROW FASTER AFTER THE BIG CHOP?
Chances are good, you're probably ready to work your way to long, textured strands and hoping that process will be fast—and we don't blame you! However, the myth that your hair grows faster after the big chop is simply not true. According to the American Academy of Dermatology, hair grows about six inches in a year, whether you cut your hair or not.
The best way to encourage length retention is to stay consistent with a healthy hair care routine. Make sure to use a strengthening hair care system and opt for low-manipulation hairstyles in addition to playing with protective hairstyles.
Discover more tips & tricks
Keep your skin happy
See all articles
Shop Featured Hair Style products
Discover More