short hairstyles
How to Wear a Faux Lob Hairstyle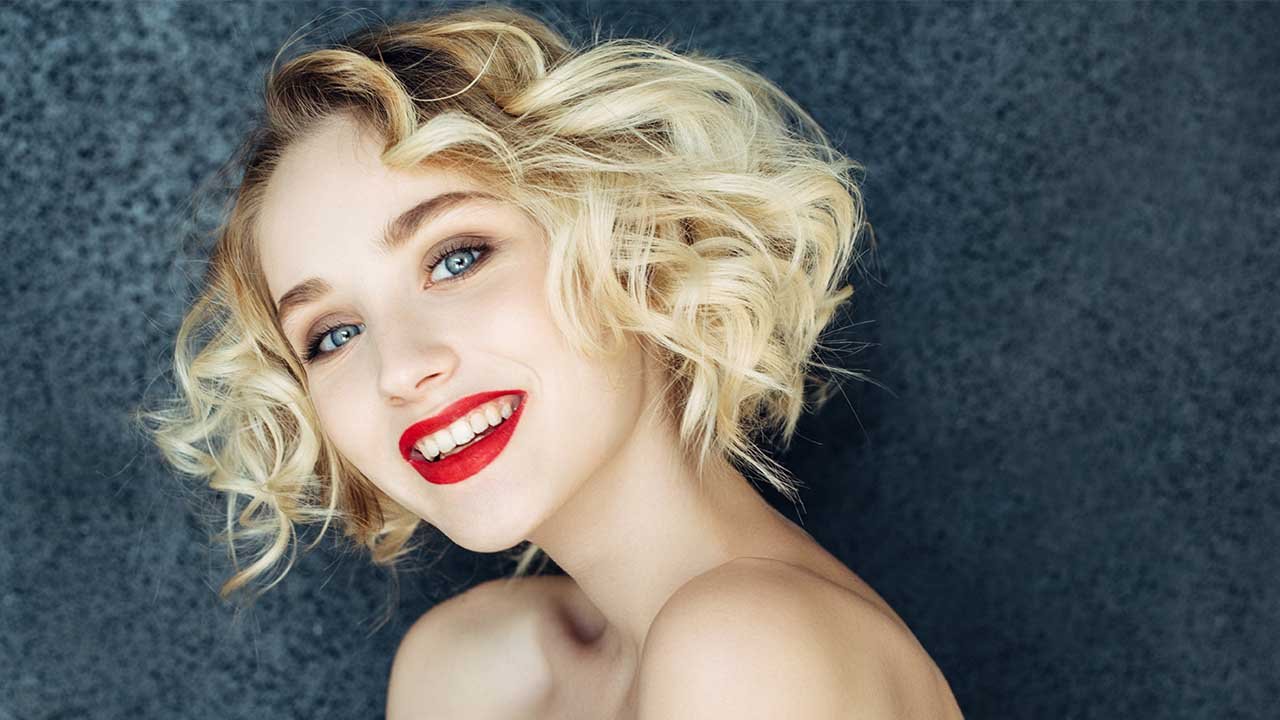 Do you want to try a short hairstyle without having to chop inches off your locks? You're in luck! You can easily create a faux lob and pretend you have shorter hair for a day. Yep—that's the beauty of long hair. You can easily fake a shorter look with a little practice and patience—and a few bobby pins. Below, we share how to create a number of faux short hair looks. Grab your brush and follow along!
FAUX SHORT HAIRSTYLE #1: BRAIDED LOB
If you're all about volume and texture, this slightly curled hairstyle is the faux style for you. To get the look, simply use a wide-barrel curling iron to create bouncy curls that are full of texture. Then, starting at the nape of your neck, weave a loose braid that extends to the ends of your hair. Flip your finished braid underneath itself, pin it in place with a few bobby pins, and voila!
FAUX SHORT HAIRSTYLE #2: ASYMMETRICAL BOB
Ready to transform your lengthy mane into an asymmetrical look that would fit right in on the red carpet? Start by creating a deep side part. Next, backcomb sections of hair so that they're still falling naturally, only with more texture. Then, use a heat protectant, like the L'Oréal Paris Advanced Hairstyle SLEEK IT Iron Straight Heatspray, to help shield your strands from heat damage. Once your hair is protected, create voluminous curls with a curling iron. Then, hold your curls in place with lobster clips, giving them time to set before releasing them and backcombing a bit more. Finish off this style by applying a few pumps of the L'Oréal Paris EverSleek Frizz Finish Oil-In-Serum and pinning up your curls in an asymmetrical fashion.
FAUX SHORT HAIRSTYLE #3: HEADBAND BOB
For this style, you'll want to curl your hair, using the same method required for the braided lob. This time, instead of braiding your hair to complete the look, reach for your favorite elastic headband. Once you put your headband on—position it an inch or so behind your ears—begin wrapping your hair up into the base of the headband. Once you've made it through your entire head of hair, use the tail end of a rat tail comb to carefully loosen the look for a less wrapped, more free-flowing bob appearance. To seal your look, spray it with the L'Oréal Paris Advanced Hairstyle LOCK IT Weather Control Hairspray before going about your day.
FAUX SHORT HAIRSTYLE #4: ASYMMETRICAL PIXIE
This one's for the naturally curly haired girls! Didn't think you could go that short, huh? We figured if we were going to show you how to rock a bob and a lob, we might as well cover a faux super-short hairstyle too. Get started by creating a horizontal part, clipping the top section of your hair up with a lobster clip, and tying the bottom section of hair into a ponytail. Next, apply a styling pomade to the top portion of your hair and evenly work it through your locks with a wide tooth comb. Then, create multiple rope twists using both sections of your hair, making sure to add extra pomade as you go. Let your twists set for a few minutes before untwisting them to reveal sleek, defined curls. Almost finished! Use bobby pins to pin your ponytail up, then use a picking comb to fluff your locks. Lastly, you can use some of that top section of hair to conceal the pinned-up pony. And just like that, you have your faux pixie! Pretty and simple, right?
FAUX SHORT HAIRSTYLE #5: TUCKED-IN BOB
No time to curl and style your hair? Take a tip from the runways and simply tuck your tresses into the collar of your shirt or jacket. As silly as it may sound, this look has gotten serious nods from the fashion world for being a laidback, hands-free hair statement—and we can get on board with that.
Want to rock a faux makeup look too? Check out our article, How to Fake Freckles with Makeup.
Discover more tips & tricks
Keep your skin happy
See all articles
Shop Featured Hair Style products
Discover More