medium hairstyles
6 Haircuts That Are On-Trend For Summer 2021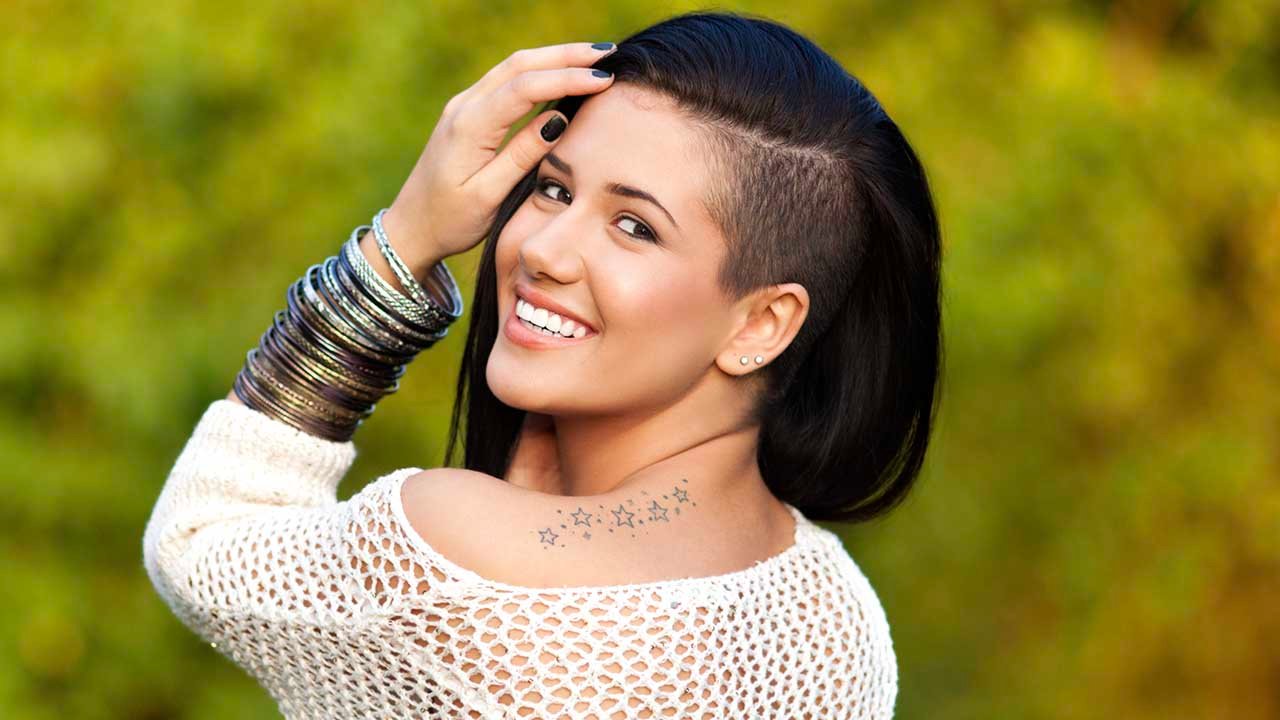 It's natural to want to change your hair with the new season—after all, you change up your wardrobe without thinking twice about it. While you may only be considering a new hair color—so many hues like rose gold, lavender, and oil slick hair are popular right now—a new haircut could be on the horizon instead. We get it, cutting your hair is not the same as switching from sweaters to tank tops. But doesn't it feel good to indulge in a new haircut from time to time? It can feel especially great when the heat of summer requires you to pull your hair away from your face and neck at all times in the name of comfort. So a haircut that lends itself to the summer season might be exactly what you need. And we have six trendy summer haircuts for women that will let you take your look to the next level.
SUMMER HAIRCUT IDEA #1: MULLET
Your eyes are not playing tricks on you. First up on our list is the ultimate business in the front, party in the back hairstyle—the mullet. This style might have been doomed to the bottom of the styles-we-should-never-wear-again list some years ago, but it came back with a vengeance when celebrity stylists breathed life back into it in the most polished way. Now, you're likely to see chic mullets on your social media timelines frequently. You might even find yourself thinking, should I get a mullet? We say go for it! It's great for the summer because the tapered hair keeps your face and most of your neck free, and it's a fun way to express yourself. Give your mullet all day body and hold with a hair mousse like the L'Oréal Paris Advanced Hairstyle BOOST IT Volume Inject Mousse.
SUMMER HAIRCUT IDEA #2: SHULLET
If you're scratching your head at this one we'll give you a minute. Still wondering what is shullet? Okay, what do you get when you combine a shag haircut and a mullet? A shullet, of course! And it's just as edgy and stylish as the two hairstyles that came together to create it. This style takes the edge factor up a notch with its party in the front and party in the back look. If you love a modern shag but want to do something really quirky and different with it, the shullet is a great 'do to try. You still have enough hair to throw it into a ponytail when you want an updo, but worn down in layers it's quite the head turner.
SUMMER HAIRCUT IDEA #3: PAGEBOY
This version of a blunt cut bob always seems to make its way back onto the top trends list every few seasons for good reason. Pageboys were popular last year and seem to still have our hearts for another season of warm weather. Since you can play with the length to complement any face shape, it's such a versatile style. You can also rock a pageboy if you have thin hair or if your hair is on the thicker side. For the summer, it's an easy 'do to refresh without the use of hot tools every day—just keep your L'Oréal Paris Elvive Dream Lengths Air Volume Dry Shampoo handy so you can revive your roots and avoid a wash for a couple of days whenever possible.
SUMMER HAIRCUT IDEA #4: BUZZ CUT
This haircut might be the right match for you if you want to make a serious statement. If you're feeling especially daring this summer, take a note from some of your favorite celebrities and get friendly with a pair of clippers for your own big chop. Not only is a buzz cut low maintenance on the styling side, but it easily keeps hair off of your neck and face all summer long. Just be sure to keep an appointment with your barber or hairstylist if a DIY buzz cut is not in your cards.
Want to add some color to your buzz? Grab the L'Oréal Paris Colorista Hair Makeup Temporary 1-Day Hair Color Spray for a bright new hue without the color commitment. This temporary spray lets you try different hair colors that wash out with just one shampoo.
SUMMER HAIRCUT IDEA #5: TWA
If a complete buzz will give you too much length-envy, opt for a style that lets you keep a little of your locks and try a teenie weenie Afro instead. This style isn't only reserved for those who are growing out a big chop—it's a cute style that's perfect when the summer heat reaches its peak. A TWA makes curl shrinkage a non-issue, and you can adorn it with so many fun accessories when you want to switch it up. Add the L'Oréal Paris Elvive Dream Lengths Super Curls Cream Leave-In to freshly washed and detangled hair, scrunch and go. It's that easy!
SUMMER HAIRCUT IDEA #6: PIXIE UNDERCUT
We love a swanky pixie cut for all seasons, but a pixie with an undercut is just what you need to ward off the summer heat. This cut involves shaving just the lower half of your head. By doing this, your hair will look as it normally would until you put it up to expose the buzzed underside! This hairstyle trend is a super cool way to try something new without a drastic change. Many people have designs shaved in their undercut for a personalized, detailed touch. You can also rock this haircut by shaving a portion of hair on the side of your head rather than underneath.
Photo Credit: Lynn Palmer
Discover more tips & tricks
Keep your skin happy
See all articles
Shop Featured products
Discover More