hairstyle trends
5 Low-Tension Natural Hairstyles to Try This Fall
Your scalp will thank you.
October 03, 2022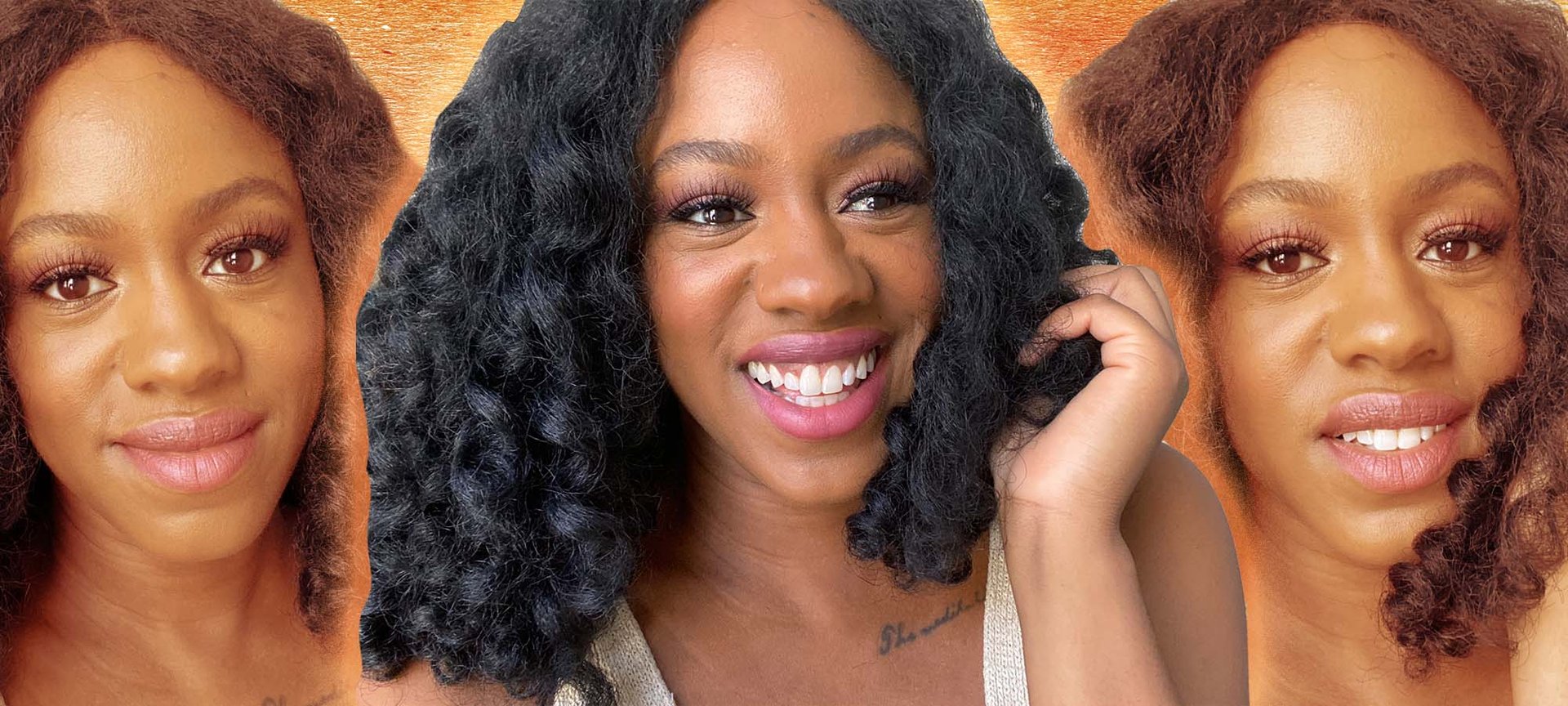 While the change in weather is a welcome respite from the blazing heat of summer for some people, for others, the impending cooler weather of fall can be a bit daunting. In addition to bringing out our sweaters, jackets, and boots, it's also important to remember the damage the cold can do to your hair and skin in autumn.
Natural hair is especially susceptible to breakage and damage as it gets colder, as the lack of moisture in the air can dehydrate the hair, along with the strain from certain braided protective hairstyles or tight winter hats.
The good news is that there are a number of low-tension hairstyles that are perfect for fall that won't cause any tightness or stress on the scalp. Read on to find out how to do these styles at home.
1. Loose Bun with Free Strands
Buns can be a low-tension style when they aren't too tight, and they're perfect for going from
day to night. Use a bit of the
L'Oréal Paris Studio Line Mega Gel
to gently slick back your hair, then use a hair tie or scrunchie and gather your hair into a
low bun
. For added style, leave two strands of hair free in the front to frame your face.
Featured Products
2. Heatless Curls
Styling tools can damage your hair in any season, but it's even more important to use them sparingly in colder weather. It's still possible to get curls without heat, with a number of methods, including flexi rods, spiral hair curlers, and
jumbo rollers
. Whichever process you choose, you can refresh your curls with the
L'Oréal Paris Elvive Dream Lengths Curls Refresh & Reshape Leave-In Spray
afterwards to lock in moisture and define your curls even more without the use of heat.
3. Roll & Tuck Bun
For an easy bun with a rolled twist, start with damp hair, then spray the
L'Oréal Paris Elvive Hyaluron + Plump Moisture Plump Serum
on your hair before parting it in two. Take one side and starting from your roots, roll the ends of your hair around itself, then when you get to the end, take a hair tie and make a small bun. Do the same on the other side, and you're done.
4. Half Up, Half Down
Only putting up part of your hair is a great way to relieve tension on your scalp. Before styling, add some mousse, like the
L'Oréal Paris Advanced Hairstyle Curve It Elastic Curl Mousse
, to your hair for definition and hold. Then part your hair across the center to split the hair into a front section and back section, then secure and tie up the front section of your hair (your hair can be in a bun or ponytail). Brush out the back section of your hair, then add any accessories you want like a claw clip, scrunchie, or headband.
5. Protective Single Braids
The difference between this style and box braids is that there is way less pull because of the way that you're going to grab the braid at your scalp. It's also great for those who have colored hair, as the style is more protective than others. Prep your hair with
L'Oréal Paris Elvive Sulfate-Free 21-in-1 Color Caring Spray, Leave In
, then instead of tightly grabbing and braiding your hair at the scalp, loosely gather your hair into three strands and braid down the length of your hair. When you're done you can either leave the braids free or gather them into a ponytail or tousled bun.
Discover more tips & tricks
Keep your skin happy
See all articles
Improve your routine
Show your new look more love:
makeup