hair color tutorials
How to Get Metallic Mint Hair
April 03, 2018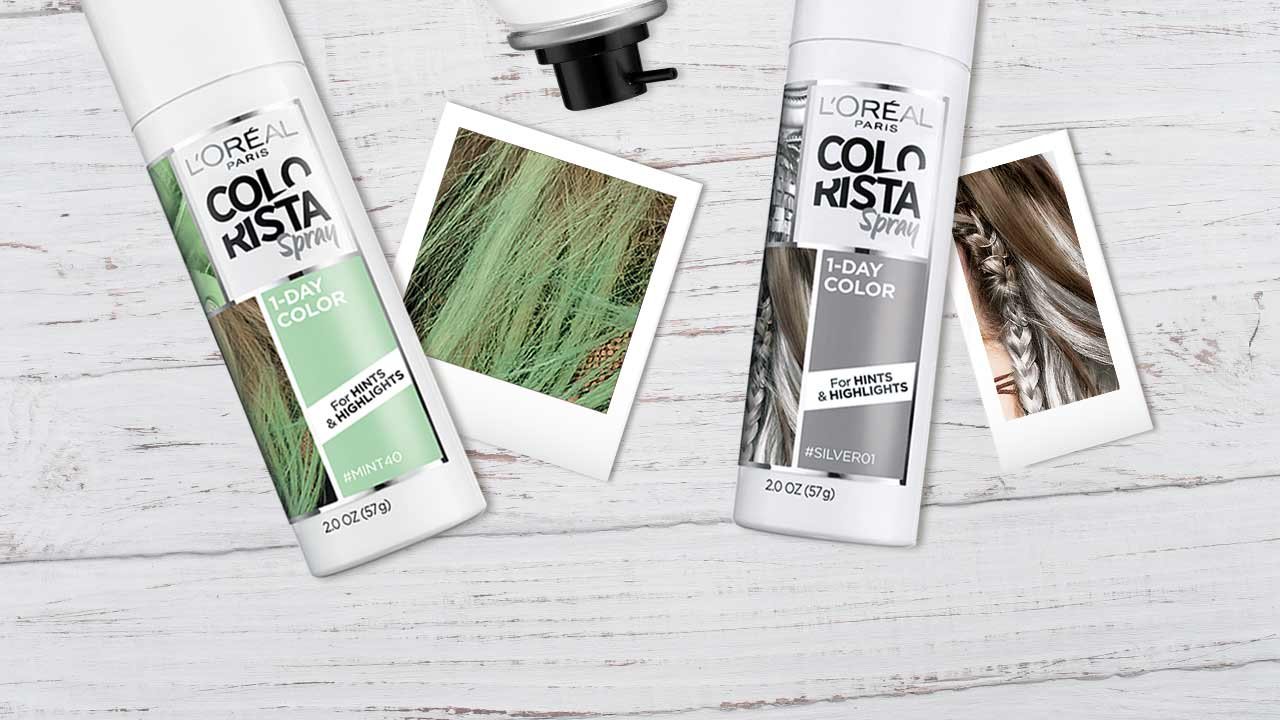 One of the most popular hair colors of the moment is mint green hair—and it's now getting an even cooler update. Yep, metallic mint green hair is a shimmery spin on this pastel hair color trend, and we just can't get enough of it. Want to get in on the metallic mint green hair color fun? Below, we share exactly how to do it, along with the green hair dye and metallic hair colors you can use to get the look.
What Does Metallic Mint Green Hair Look Like?
Metallic mint green hair features pops of mint green and silver throughout your hair. Because this is such a bold look, you don't necessarily have to go for allover color. In fact, we prefer metallic mint green hair when it's done as an accent, as highlights interspersed in your hair or an ombré effect focused on your mid-lengths to ends. The ratio of mint green to metallic color is totally up to you—this is one hair color trend that is customizable! Because mint green is a cool shade, it looks best when paired with silver, a cool metallic. 
How Do You Get Metallic Mint Green Hair?
Now it's time for the fun to begin! Getting metallic mint green hair is easy—all you need are our L'Oréal Paris Colorista 1-Day Sprays in Pastel Mint and Silver. These temporary hair color sprays last one shampoo, so you can take metallic mint green hair for a test drive and then try another hair color trend the next day. Once you have those, follow the step-by-step instructions below.
Step 1: Protect Your Clothes
Set a towel around your shoulders so that you don't stain your clothes—you probably don't want to turn your shirt into a rainbow of mint green and silver, do you?
Step 2: Shake the Cans
Before you get to spraying, make sure you shake your cans of silver and mint green hair dye well.
Step 3: Think About Where You Want Your Color to Go
Decide where you're going to place your mint green and silver accents to create your metallic mint green hair color.
Step 4: Start Spraying
Once you know where you want your colors to appear, hold the cans 4-6 inches away from your head and spray, spray, spray. Over-spraying your hair may cause your hair to feel dry, so don't go overboard. If you do want to try an allover metallic mint green mane, you may need more than one can of each shade.
Step 5: Style Your Hair
Metallic mint green hair looks gorgeous when paired with a braid, don't you think. To show off your unique hair color, try sporting a side fishtail braid or a braided crown. Whichever braid you choose, your metallic mint green hair is sure to look absolutely stunning. Pairing this hair color with waves or curls is another great option. Just make sure to wave or curl your hair before you apply color. For beachy waves, spritz damp hair with the L'Oréal Paris Advanced Hairstyle AIR DRY IT Wave Swept Spray, then let your hair air dry to perfection.
Step 6: Wash It All Out
At the end of the day, get rid of your metallic mint green hair color by washing your hair. Choose a nourishing system of shampoo and conditioner, like the L'Oréal Paris EverPure Moisture Shampoo and L'Oréal Paris EverPure Moisture Conditioner. After washing out the shampoo, apply the conditioner and leave it on for 1-3 minutes, then rinse out thoroughly with lukewarm water (super-hot water can be drying). Once you're free of your metallic mint green hair color, you can rock it again whenever you please—or give another hair color trend a go. The possibilities are virtually endless with our line of temporary hair color sprays!
Metallic mint green hair is just one of many popular hair color trends. For another metallic hair color idea, here's How to Get Rose Gold Hair.
Discover more tips & tricks
Keep your skin happy
See all articles
Shop Featured Hair Style products
Discover More