hair color ideas
4 Runway-Inspired Hair Color Ideas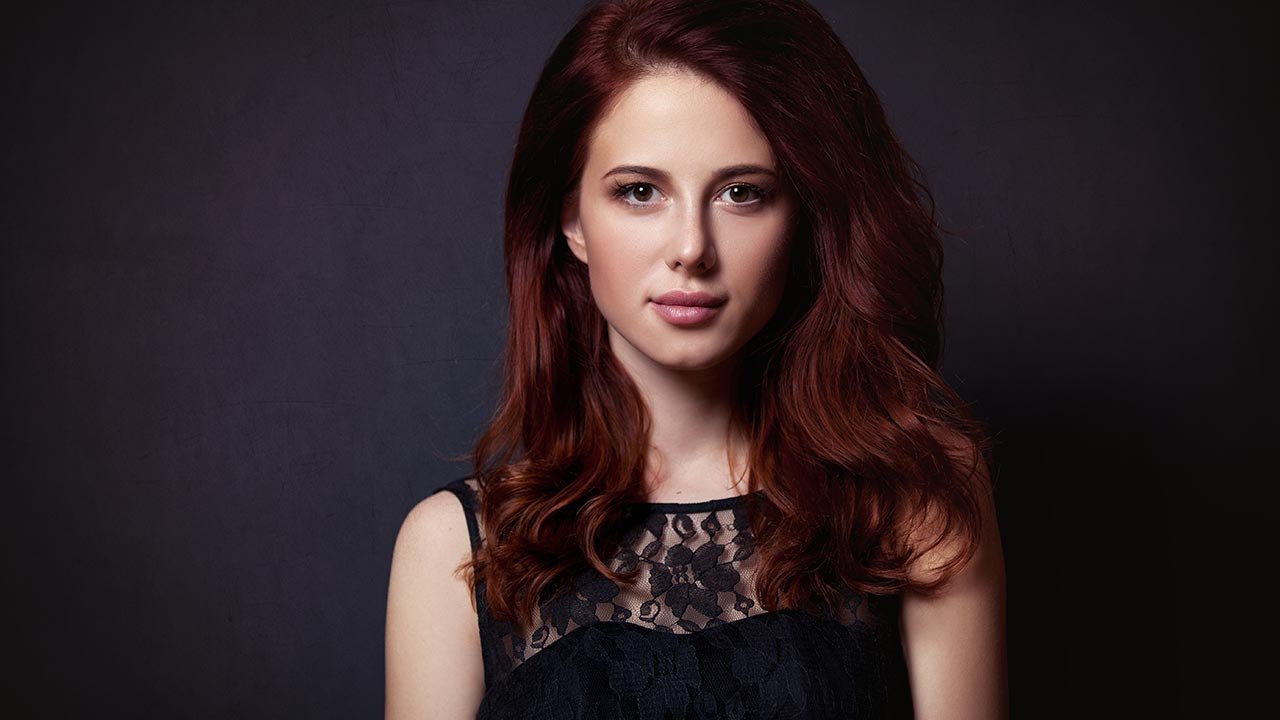 The fashion runways in Paris have a powerful ripple effect around the world, setting trends not only in clothing and accessories, but also beauty. See everyone on your social media feed rocking the same lip color? Chances are it the trends stems from a faraway runway show. Beyond makeup, the catwalk is one of the best places to take hair color inspiration. Look at what the models are rocking, and you'll want to get the look too. It's a no-brainer! We've rounded up four runway-inspired hair colors—ranging from metallic hair to brown hair to red hair to blonde hair—that aren't only meant for models but suitable for everyday life. Read on, and find your next hair hue.
runway-Inspired Hair Color #1: rose gold hair
This precious metal is prized for its honey pink sheen and rare warmth. Rose gold jewelry and accessories play up a woman's natural rosy glow, hence why you've no doubt seen it cropping up on the hands, wrists, and necks of all your girlfriends. It should also come as no surprise that rose gold is equally trendy in terms of hair color. Flattering to a wide range of skin tones, the warm color isn't only suited to fashion week, it's just as beautiful when translated to everyday life. Still not completely sold? Not to worry! You can put this look to the test without making a major commitment. Spritz your strands with the L'Oréal Paris Colorista 1-Day Spray in Rose Gold, which washes out with your next shampoo, and you can emulate a model for just a day. Of course, if you end up hooked, you can switch to a more permanent option, like the L'Oréal Paris Superior Preference in Medium Rose Blonde.
runway-Inspired Hair Color #2: golden brown hair
Trust, us, there's nothing boring about being a brunette. Rather than think of the classic color as basic or boring, remember that it's iconic and elegant. The City of Light has given us some of the most legendary brown-haired beauties in history, Parisian catwalks were inundated with women living up to the city's hair color past. Of course, the brunette hue we're recommending for replicating this runway look isn't just any old shade of brown—it's something special. The L'Oréal Paris Superior Preference in Iced Golden Brown features cool gold undertones and light-catching shine that give the rich brown color a hint of iciness. Want to put more of an emphasis on hiding your grays, along with updating your mane? Not a problem! In that case, opt for the L'Oréal Paris Excellence Creme in Dark Golden Brown.
runway-Inspired Hair Color #3: deep auburn hair
Fashion never plays it safe, and neither does this decadent shade of red. No one will bother to question whether or not this is your natural hair color, and we love that! Far from looking like a color you could be born with, this rich red is more akin to a slice of delicious red velvet cake than a natural ginger. Reminiscent of fashionable women who stand apart from the rest, the L'Oréal Paris Féria in Power Reds - Intense Deep Auburn / Red Velvet is a luxurious, intoxicating and unmistakably bold color—making it perfect for channeling a redhead's daring elegance.
runway-Inspired Hair Color #4: super-light ash blonde hair
The ingénue, the new girl, the siren…fashion is constantly reimagining The Blonde. Stylists love nothing better than to transform the aspiring new model into the next international sensation. How? By becoming as blonde as can be, of course. Thankfully, you don't have to be a model to receive the same treatment. Drawing comparisons to high fashion editorials, L'Oréal Paris Superior Preference in Extra Light Ash Blonde allows you to play model—at home.
HOW TO TAKE CARE OF YOUR RUNWAY-INSPIRED HAIR COLOR
Models don't roll out of bed looking the way they do on the runway, and their perfect tresses are far from rinse and go. If you copy a catwalk hair care, you'll also have to adapt a hair care routine suitable for someone who makes a living based on how beautiful their hair is!
1. Use a color-safe hair care system. Your regular old shampoo and conditioner likely aren't suited to your newly colored locks. Opt for sulfate-free hair care products that are formulated to work on color-treated hair, like the L'Oréal Paris EverPure Repair & Defend Shampoo and L'Oréal Paris EverPure Repair & Defend Conditioner. Massage the shampoo into wet hair, lather, then rinse. Follow up by applying the conditioner and leaving it on for 1-3 minutes.
2. Add a hair mask to your routine. Sometimes, color-treated hair needs a little extra love. That's where a hair mask comes in. Use one, like the L'Oréal Paris EverPure Repair Remedy Balm, twice a week or as needed, alongside the above shampoo and conditioner. After shampooing, slather on the mask and leave it for 3-5 minutes before washing out.
What better to pair your runway-inspired hair color with than a makeup look that's been spotted on the catwalk? Here's How to Get a Runway-Inspired No Makeup, Makeup Look.
Discover more tips & tricks
Keep your skin happy
See all articles
Shop Featured Hair Care products
Discover More